10 of the Most Beautiful Landscapes in the World — You'll Want to Pack Your Bags Immediately!
Exploring places with breathtaking views is a priority for most travelers. Who wouldn't want to take in the beauty of an enchanted waterfall or admire the lush green landscapes of some faraway land? With that in mind, here are 10 places that belong on your bucket list when you're looking for true natural wonders.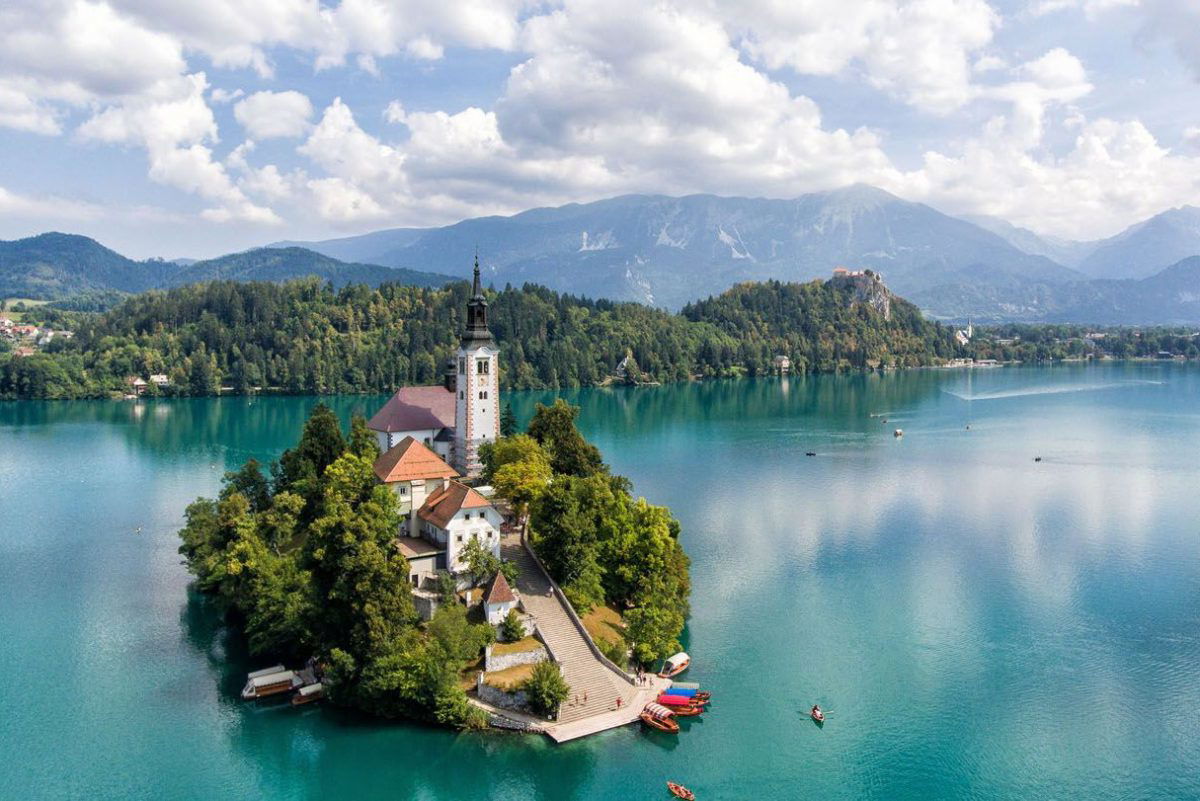 1. Lake Bled, Slovenia
If you were to ask the locals where to find the most picturesque spot in Slovenia, Lake Bled would win hands down. When you look across a crystal-clear pool of water to the lovely tiny island with an old Neo-Gothic church in the middle and then to the Julian Alps, you'll understand why.
You can rent a traditional wooden boat called a "pletna" to reach the island or simply relax by sitting by the lakeshore and enjoying its breathtaking scenery and fairytale-like atmosphere. Lake Bled's calm beauty will mesmerize you no matter how you choose to explore it.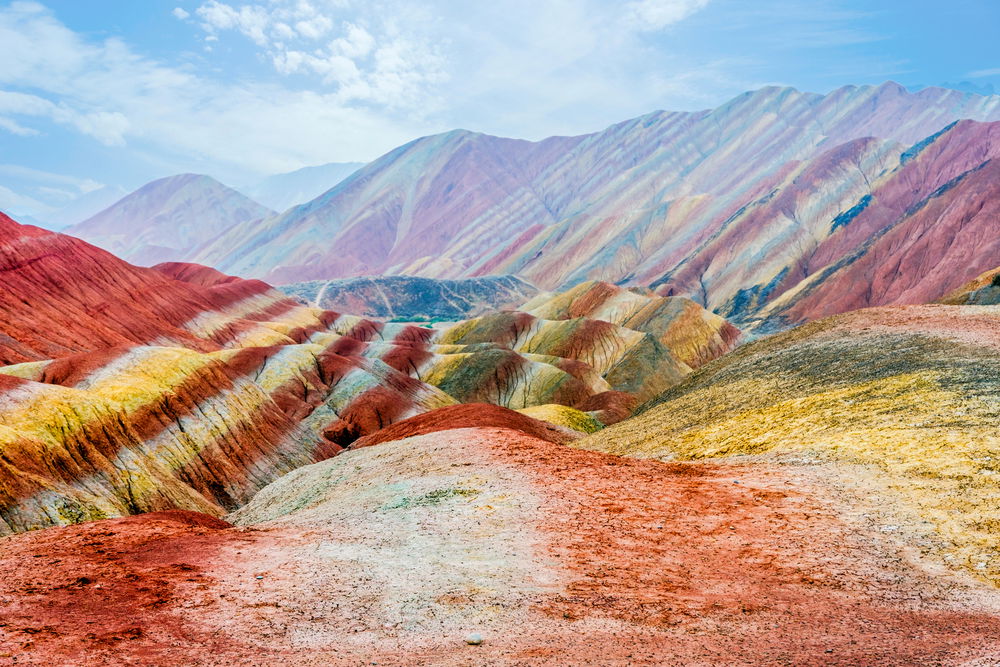 2. Zhangye Danxia National Geopark, China
The Zhangye Danxia Landform in China is a natural wonder with hills and cliffs made of vibrant-colored sandstone. Over a period of millions of years, weathering and erosion of mineral deposits helped create this rainbow-colored landscape that practically looks out of this world. The surreal colors and distinctive shapes of this amazing geological wonder will surround you as you enter Zhangye Danxia, making it feel as if you were inside a painting.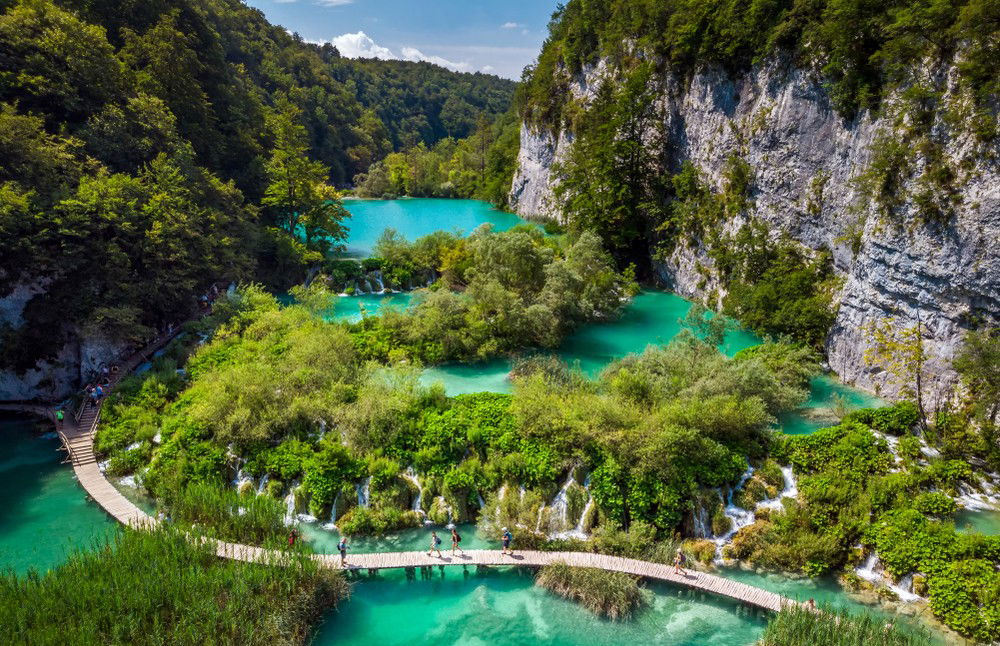 3. Plitvice Lakes National Park, Croatia
The Plitvice Lakes National Park in Croatia earned a spot on the UNESCO World Heritage List due to its picturesque and spectacular series of 16 tufa lakes and caves, connected by cascading waterfalls and surrounded by lush forest.
Wandering through the park via a wooden footbridge that winds through the forest offers you a beautiful view of pristine nature.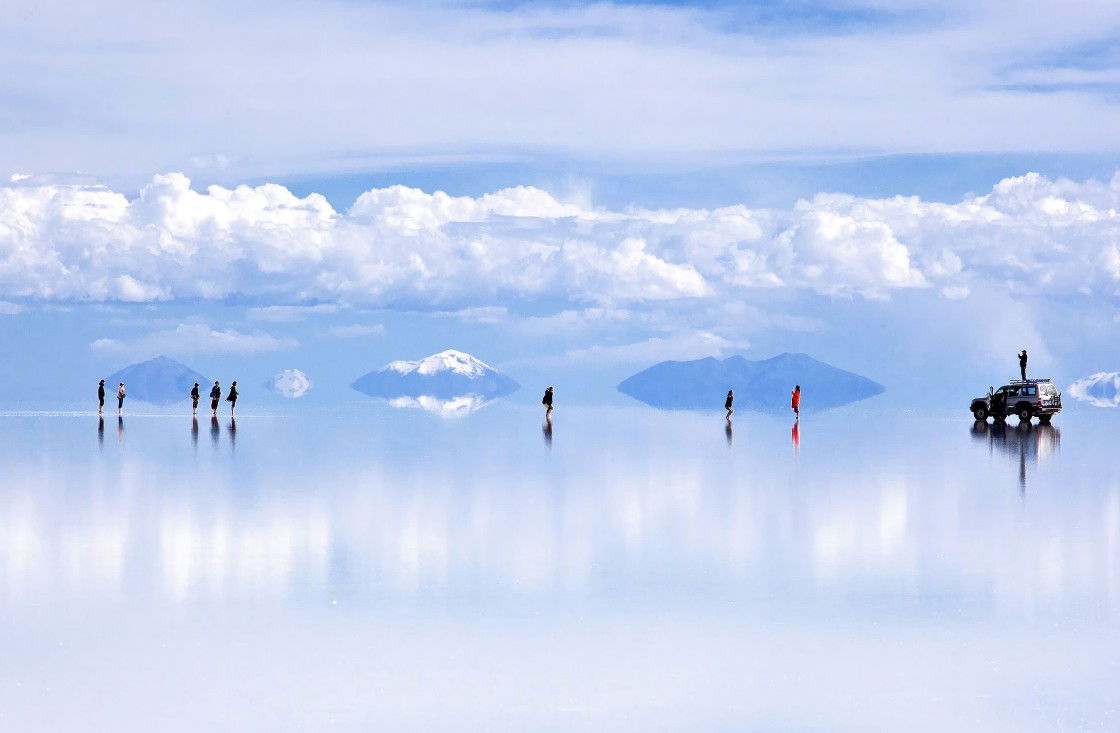 4. Salar de Uyuni, Bolivia
The world's largest salt desert, Salar de Uyuni in Bolivia, offers an eerily beautiful landscape that has to be seen to be believed. Its salt flats, stretching over 4,000 square miles (12,000 square kilometers), create an optical illusion in which the sky and ground appear to merge.
When a thin layer of water covers the salt flats, Salar de Uyuni transforms into a big mirror that reflects the sky, creating an even more impressive, dreamlike atmosphere that will leave you speechless!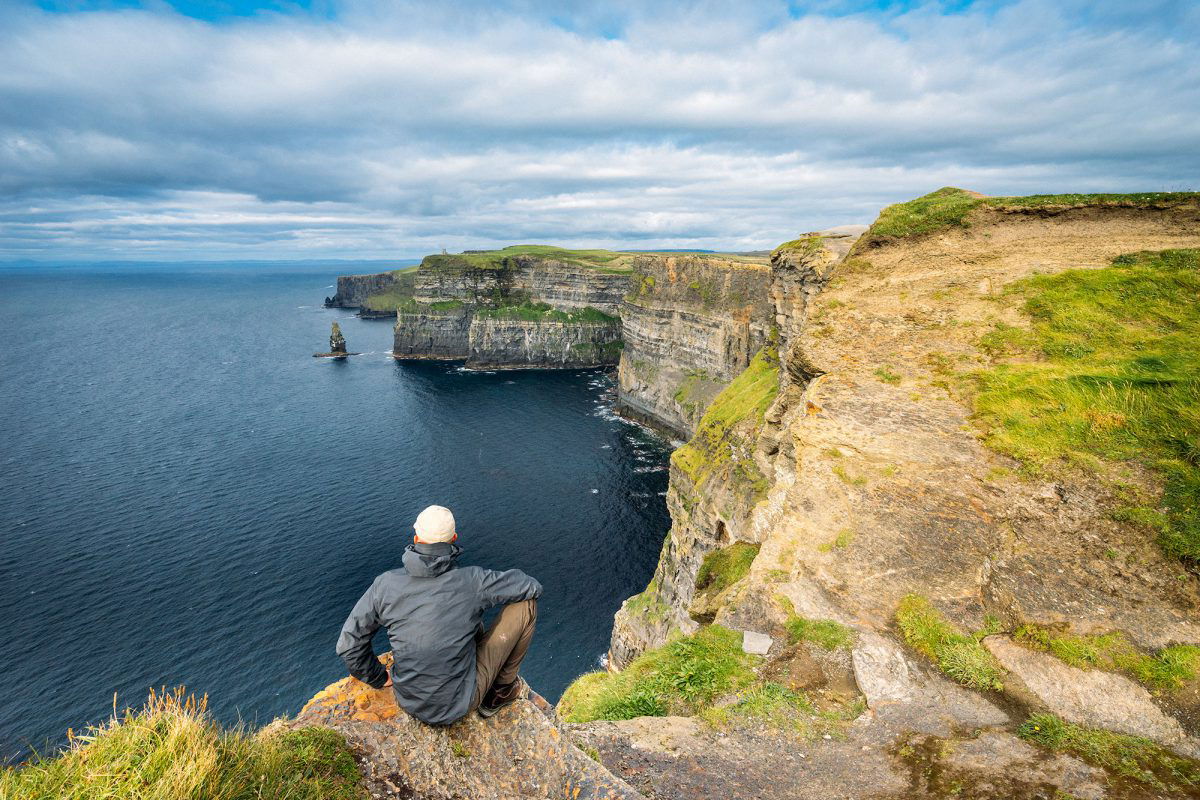 5. Cliffs of Moher, Ireland
Located on the Wild Atlantic Way, the Cliffs of Moher rise over 700 feet (200 meters) above the Atlantic. As your eyes scan along the coast, you will notice the medieval O'Brien's Tower, which marks the highest point of these stunning sea cliffs and offers the best lookout of what many people insist are the most impressive views in all of Ireland.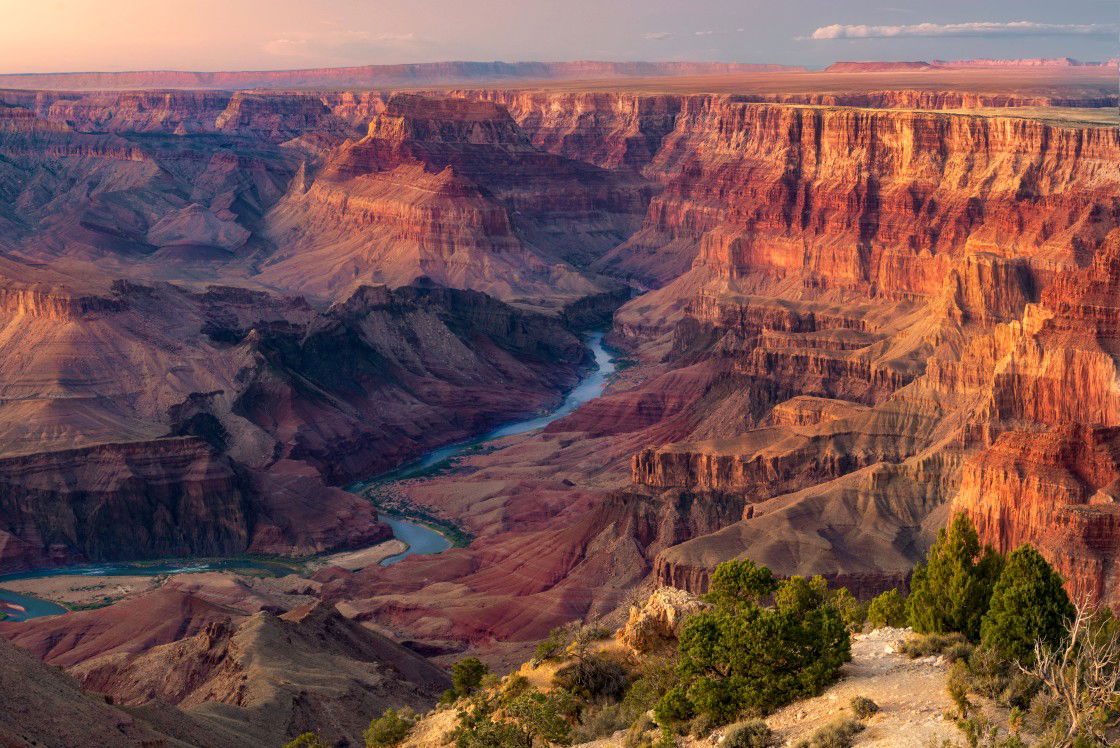 6. Grand Canyon National Park, Arizona, United States
While the Grand Canyon touches four states, including Utah, Nevada, and Colorado, the most popular and accessible state to take in this natural wonder is Arizona, the home of the Grand Canyon National Park. The canyon, the result of millions of years of erosion, rain, wind, and the mighty Colorado River, extends an amazing 227 miles (365 km) long and averages more than 10 miles (16 km) wide.
Hiking down into the canyon and spending the night below the rim is unquestionably the best way to truly appreciate its natural splendor.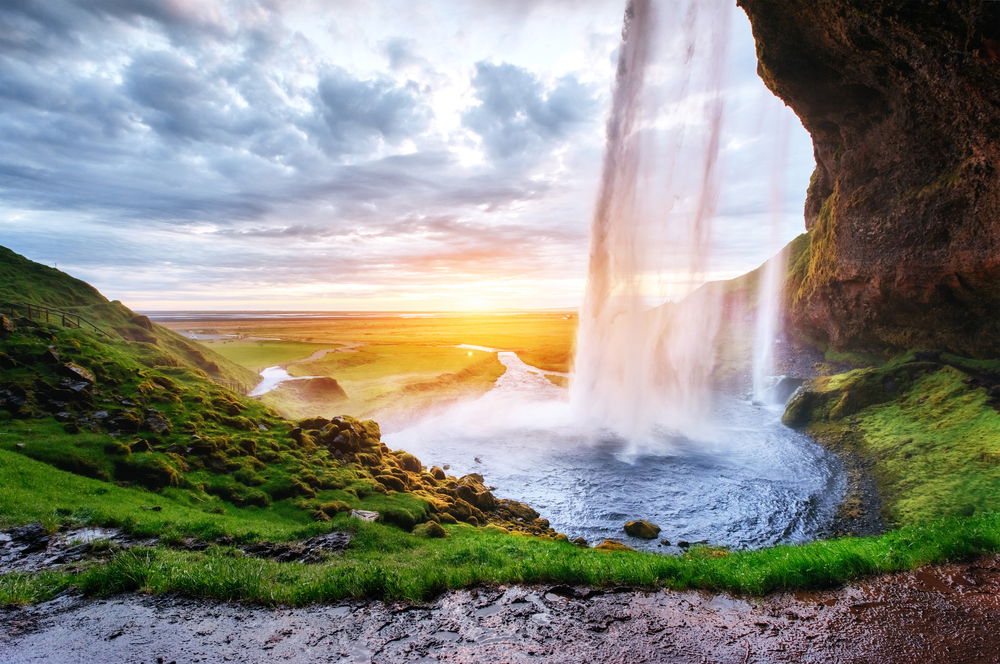 7. Seljalandsfoss Waterfall, Iceland
Although there are plenty of impressive waterfalls to visit in Iceland, most will agree that Seljalandsfoss surpasses them all. This powerful waterfall has a cascade that drops 196 feet (60 meters) into a charming meadow. But the most interesting part is the path that goes behind the wall of water, allowing you the ability to walk behind it. There, you can see the falls from a very unique point of view. A word of caution though: unless you've made getting drenched a priority, make sure to bring along a waterproof coat and boots.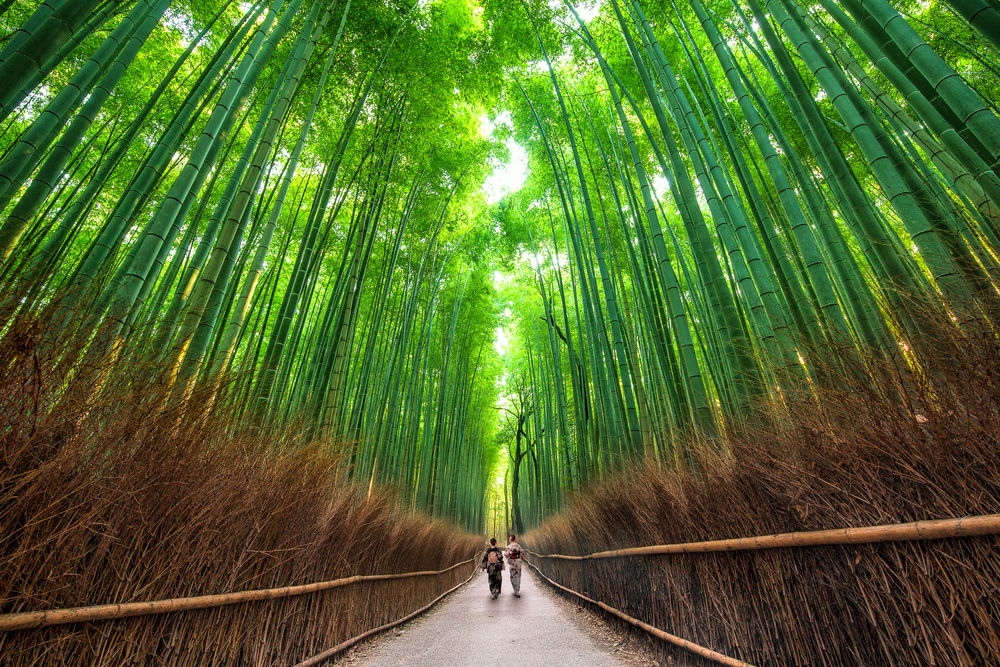 8. Arashiyama Bamboo Grove, Kyoto, Japan
The Arashiyama Bamboo Grove in Kyoto is a peaceful, serene place for those wanting to get away from the noise and chaos of the big city. This natural forest features tall bamboo stalks that slowly sway in the wind, creating a soothing rustle.
While soaking in the magical atmosphere, time seems to stand still and you begin to feel like you're in heaven!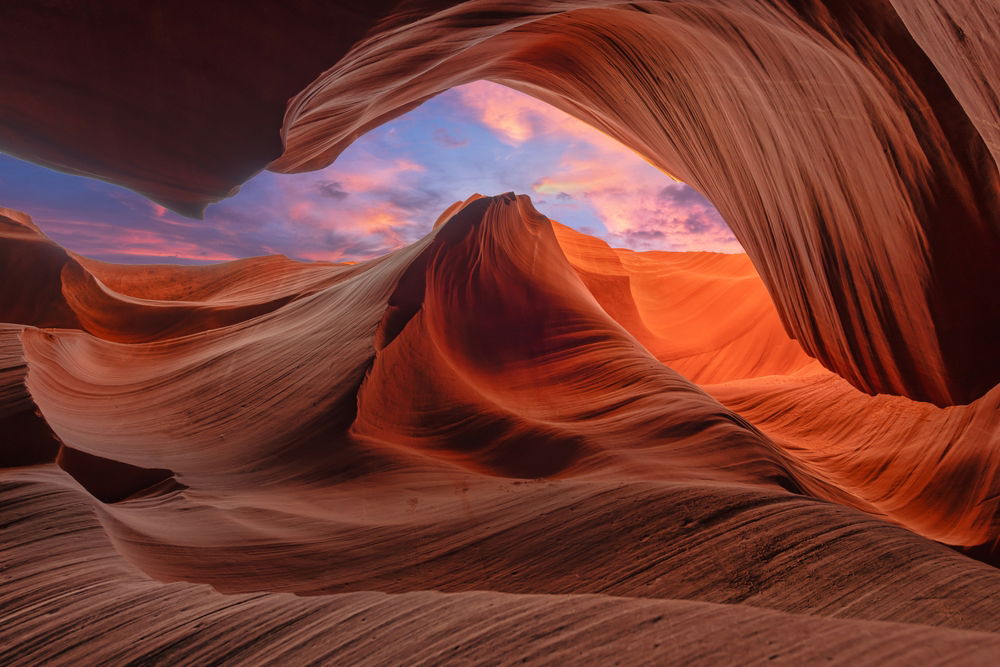 9. Antelope Canyon, Arizona, United States
The otherworldly shapes and vivid colors make Antelope Canyon every traveler's bucket-list destination. Millions of years worth of flash floods, wind, and erosion shaped the Navajo sandstone into a slot canyon with softly flowing curves. The result is a picturesque wonder that changes every time the sun moves across the sky.
To explore Antelope Canyon, which has only been open to the public since 1997, you will need to book the tour and hire a Navajo guide to experience this hidden gem.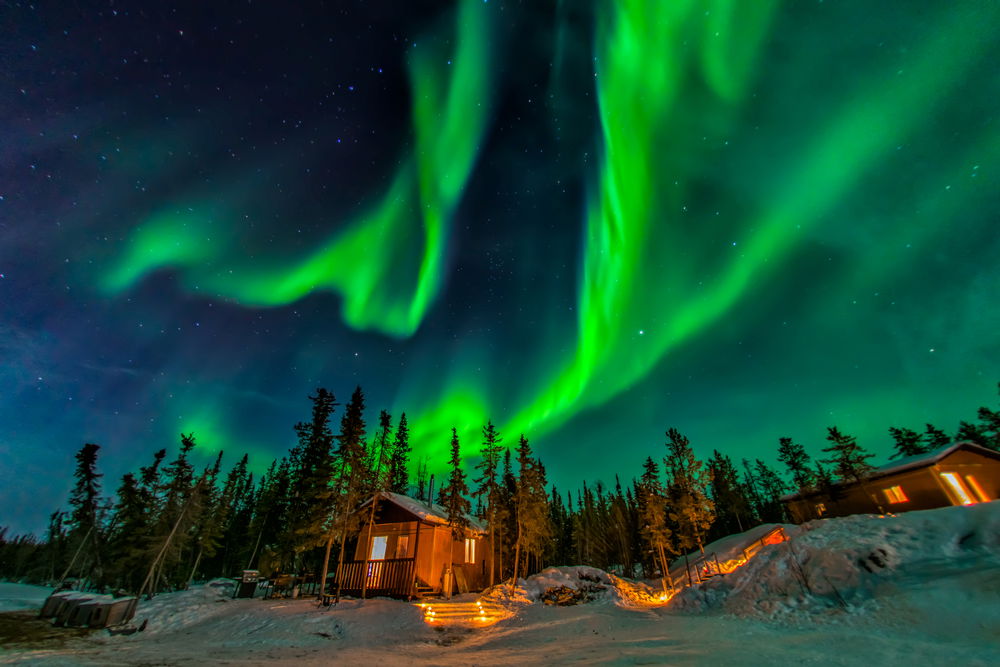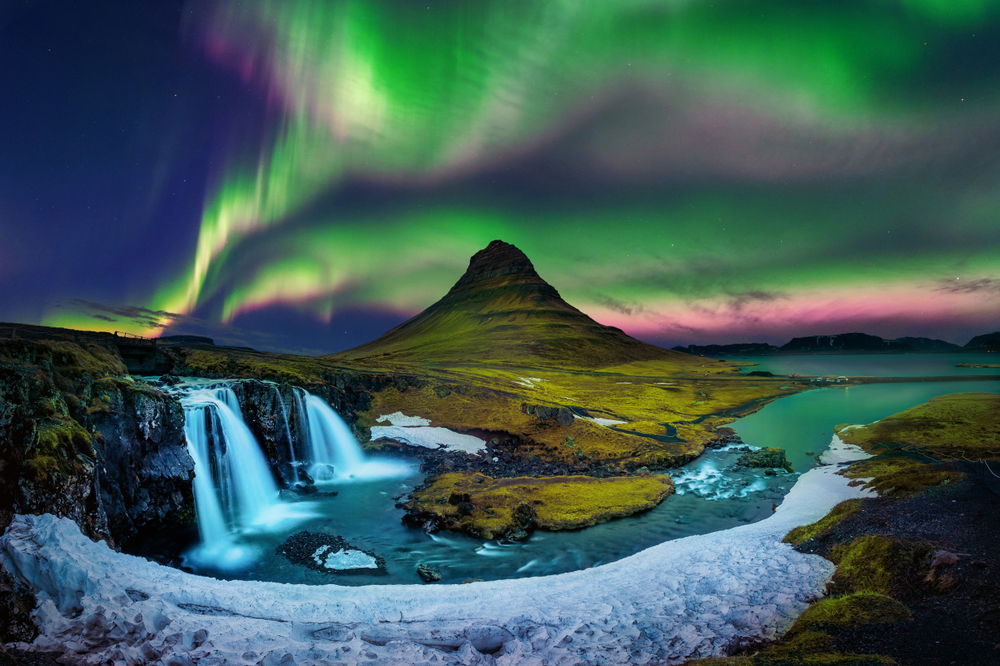 10. The Mesmerizing Northern Lights, Various Locations
The Northern Lights, also known as the Aurora Borealis, are among nature's most hypnotic and awe-inspiring phenomena. When electrically charged particles from the sun hit the earth's atmosphere, they bump into each other, creating the bright dancing lights of the aurora.
The Northern Lights can be seen in Norway, Sweden, Finland, Iceland, and Canada, among other places. Seeing this stunning spectacle is a once-in-a-lifetime opportunity that will leave you in awe!
These 10 amazing landscapes highlight the incredible diversity and beauty that Earth possesses. So, if you're looking for an experience that you will never forget, buy your ticket, pack your bags, and get ready to witness these natural wonders firsthand!