The 6 Most Scenic Locations in the World That Feature a Swing
Think about the last time you got on a swing. For most of us, you have to go all the way back to childhood to remember the joys of swinging back and forth with our legs touching the sky way up high. But who's to say you can't go back in time and enjoy a good ride on a swing? There are places around the world where adults can experience the fun again while looking out at glacier peaks, cityscapes, lush green hills, and beaches way off in the distance. How is this possible? There are incredible locations that you can travel to that allow you to swing away while taking in the atmosphere. Here are the six best destinations on the planet where you can ride a swing.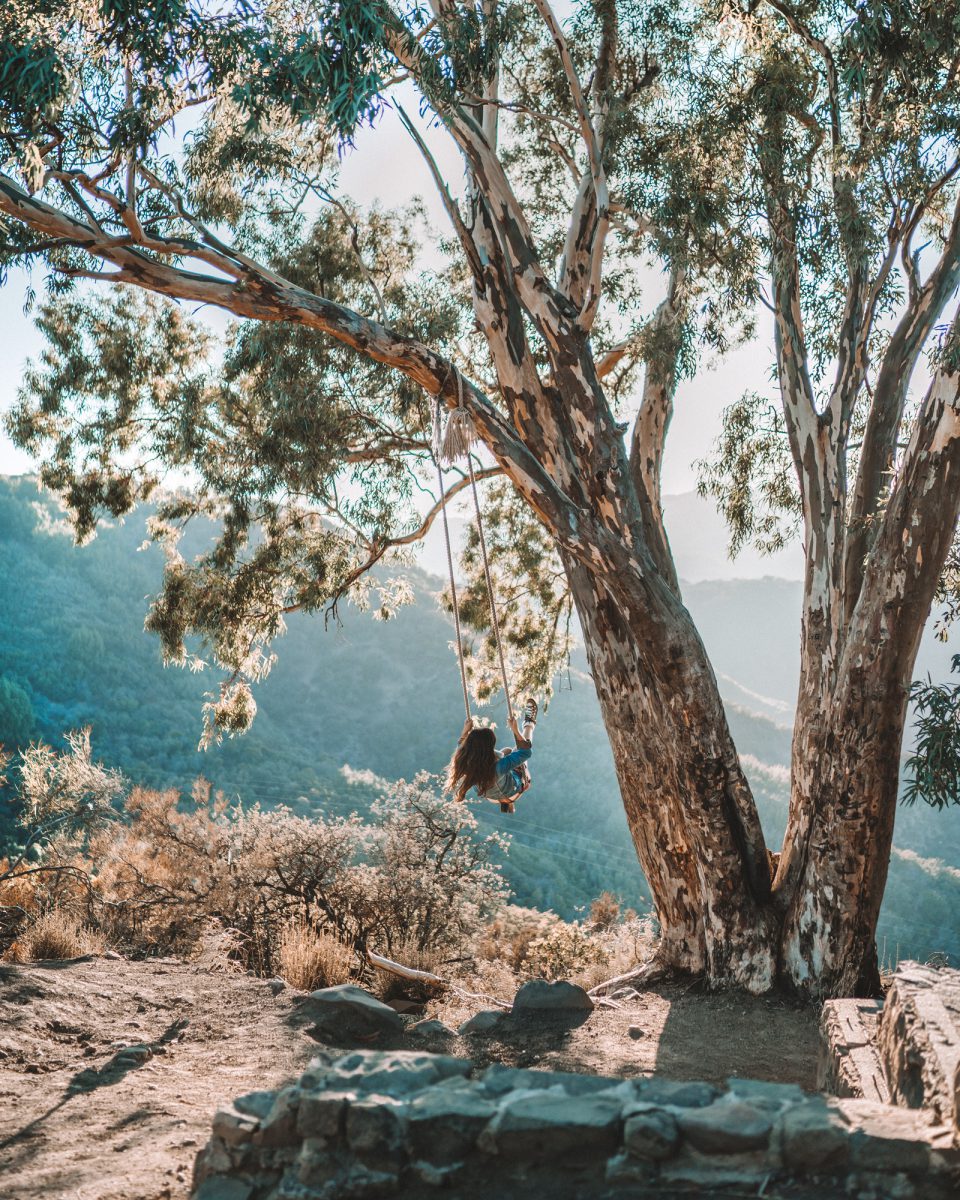 Knapp's Castle (Santa Barbara, California)
When you think of Santa Barbara – also known as America's Riviera – the first thing that comes to mind is beautiful beaches, sunsets, and glamor. While you will indeed find all of these things in this medium-sized town in southern California, it is also an excellent place to go hiking and explore the canyons. One of the most popular such spots is Knapp's Castle, which is actually the remains of a mansion that caught on fire in 1918. Here you'll find a hidden rope swing tied to a tree. But be warned: this is not like those kiddie swings you enjoyed back in your youth, so use caution when you get on it.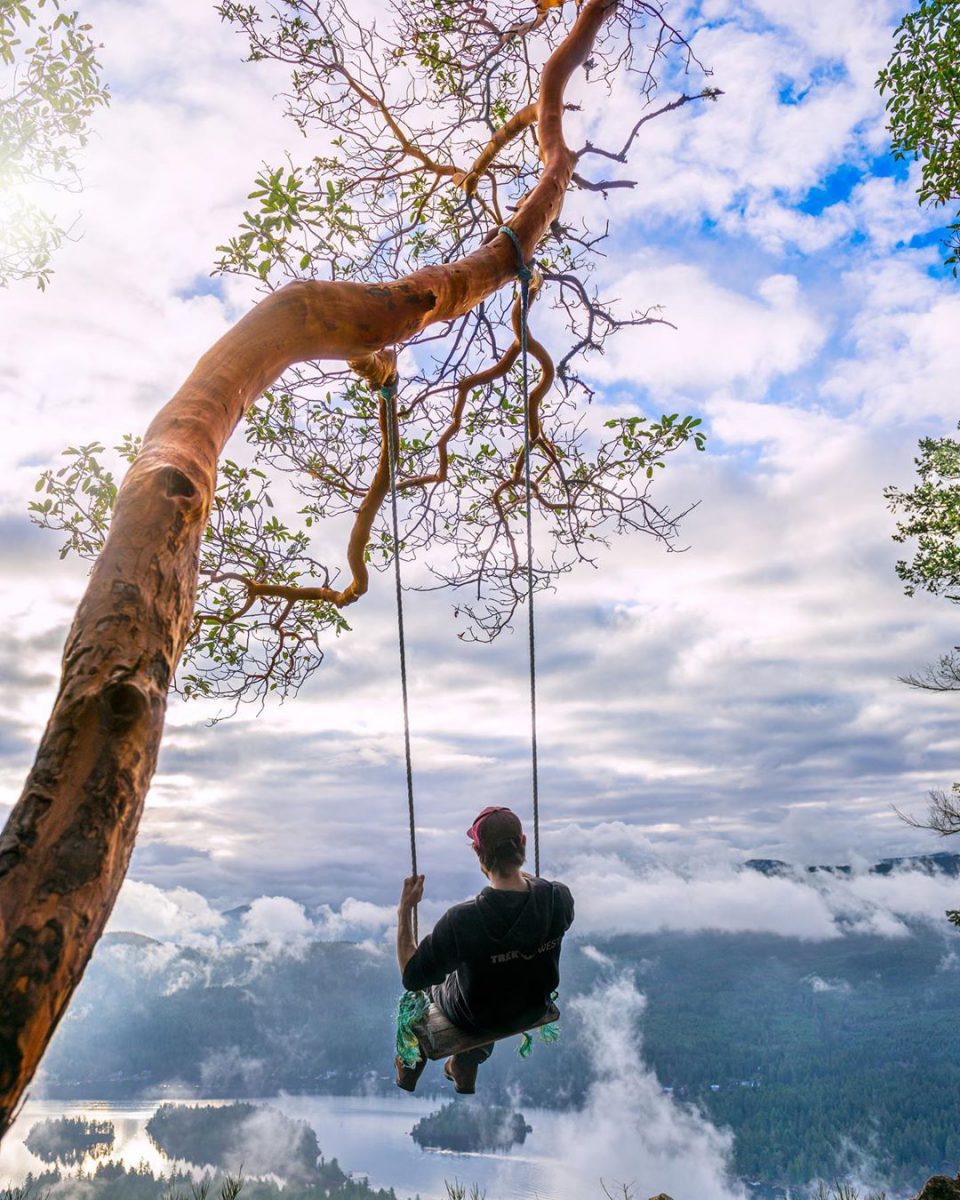 Old Baldy Mountain (Shawnigan Lake, Canada)
You'll notice a pattern here: a lot of the swings are difficult to find. They are hidden jewels that require hours of physical activity, but why not reward hikers for their dedication? In this particular case, we're talking about the swing that overlooks Shawnigan Lake, a village on Vancouver Island in British Columbia, Canada. The views are insane with or without that swing, but it sure does enhance the experience!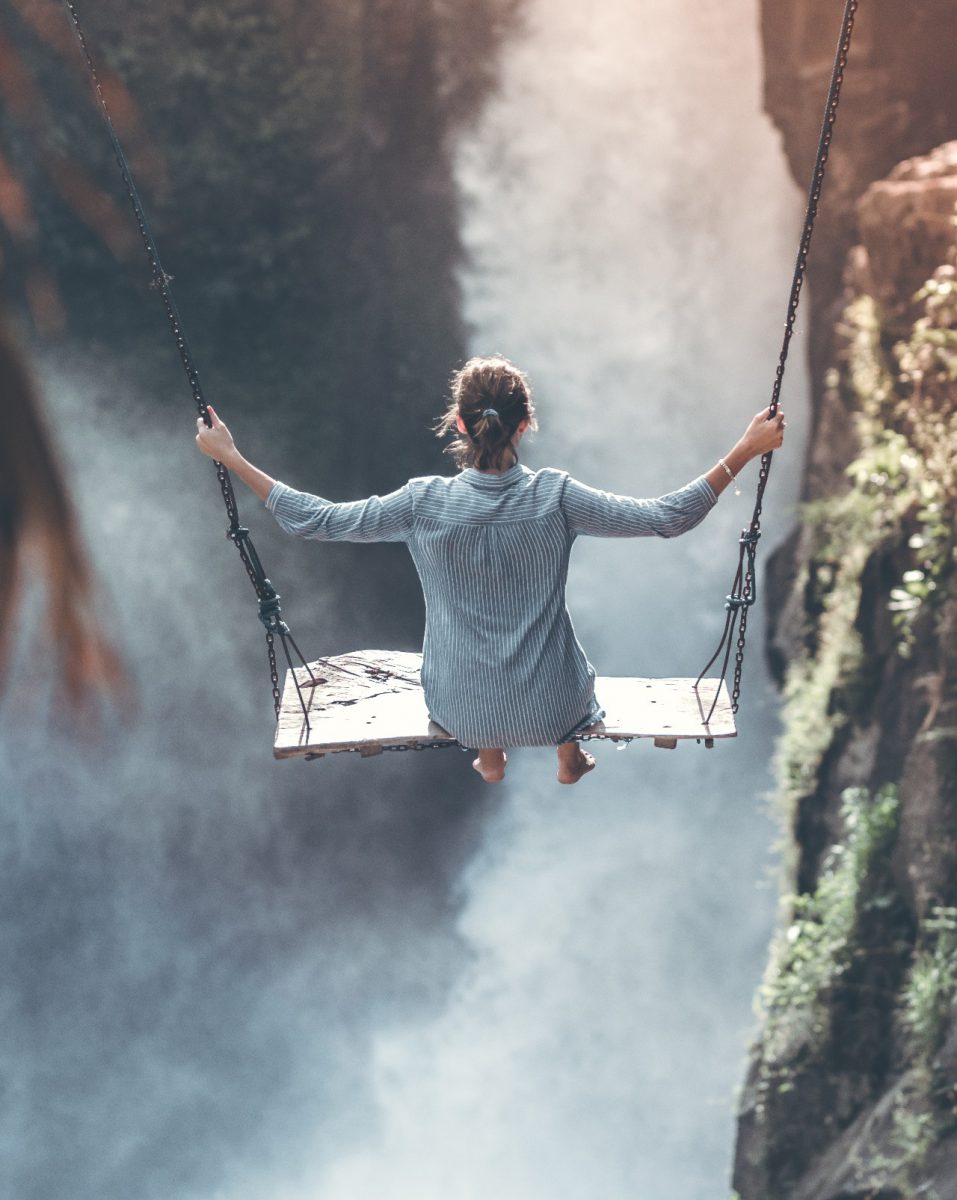 Hjørundfjorden Swing (Trandal, Norway)
Most people who visit Norway do so because they want to get a good look at the country's famous fjords, not to mention those glaciers. But the best way to enjoy these breathtaking natural formations is by hopping on the Hjørundfjorden swing. It isn't the easiest place to find; you either have to take a ferry or go on a mountain hike to reach the quaint Norwegian village of Trandal. But as soon as you get on that swing while feasting your eyes on the magnificent Sunnmøre alps, you'll agree that it was definitely worth the trek.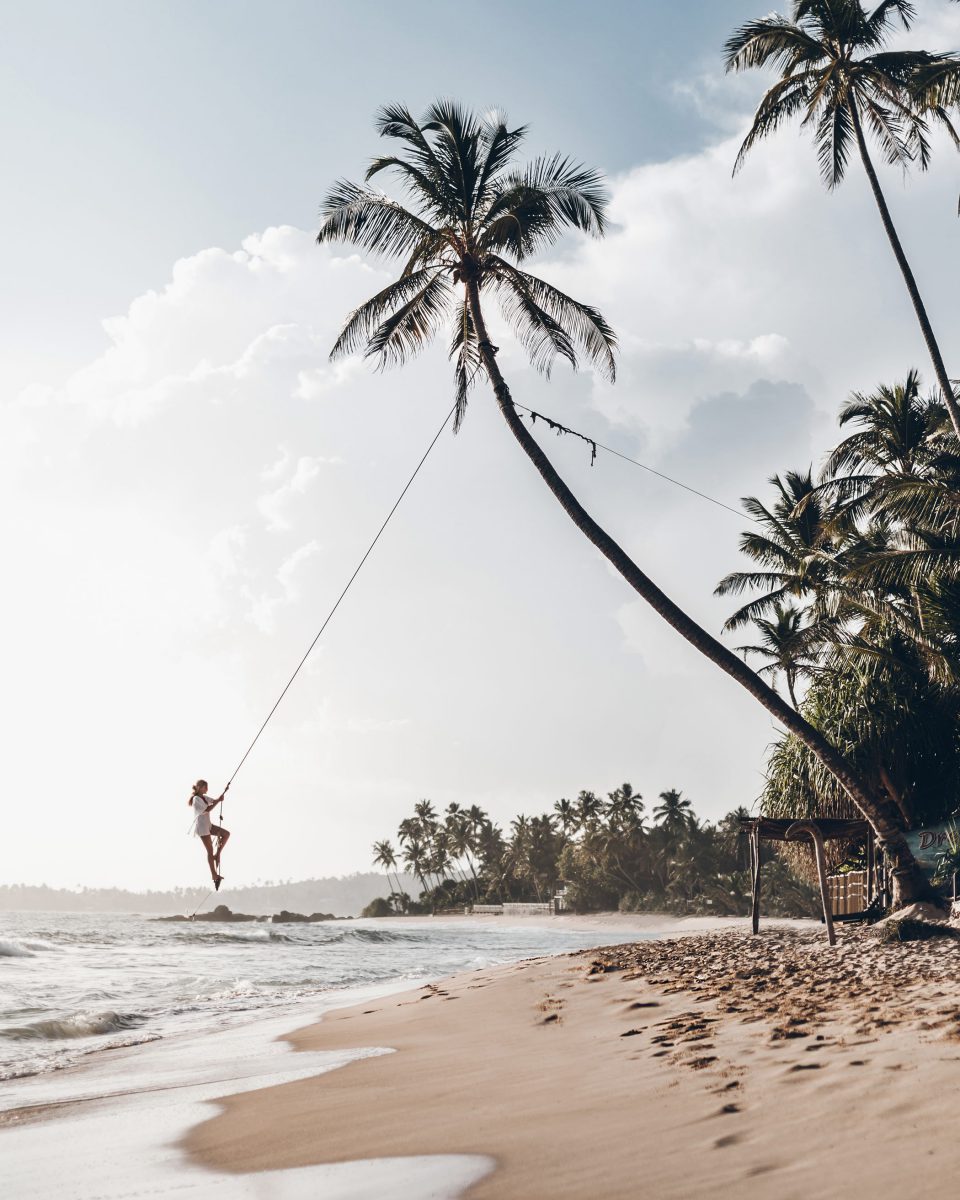 Dalawella Beach Swing (Southern Sri Lanka)
When you're looking for a place to get some rest and relaxation, nothing beats a vacation on the beach. But toss in a rope swing hanging from a palm tree? You've got something that goes beyond paradise. It is something of a makeshift swing, but that doesn't make it any less thrilling, plus you'll be able to capture that perfect pic to post on your Instagram feed.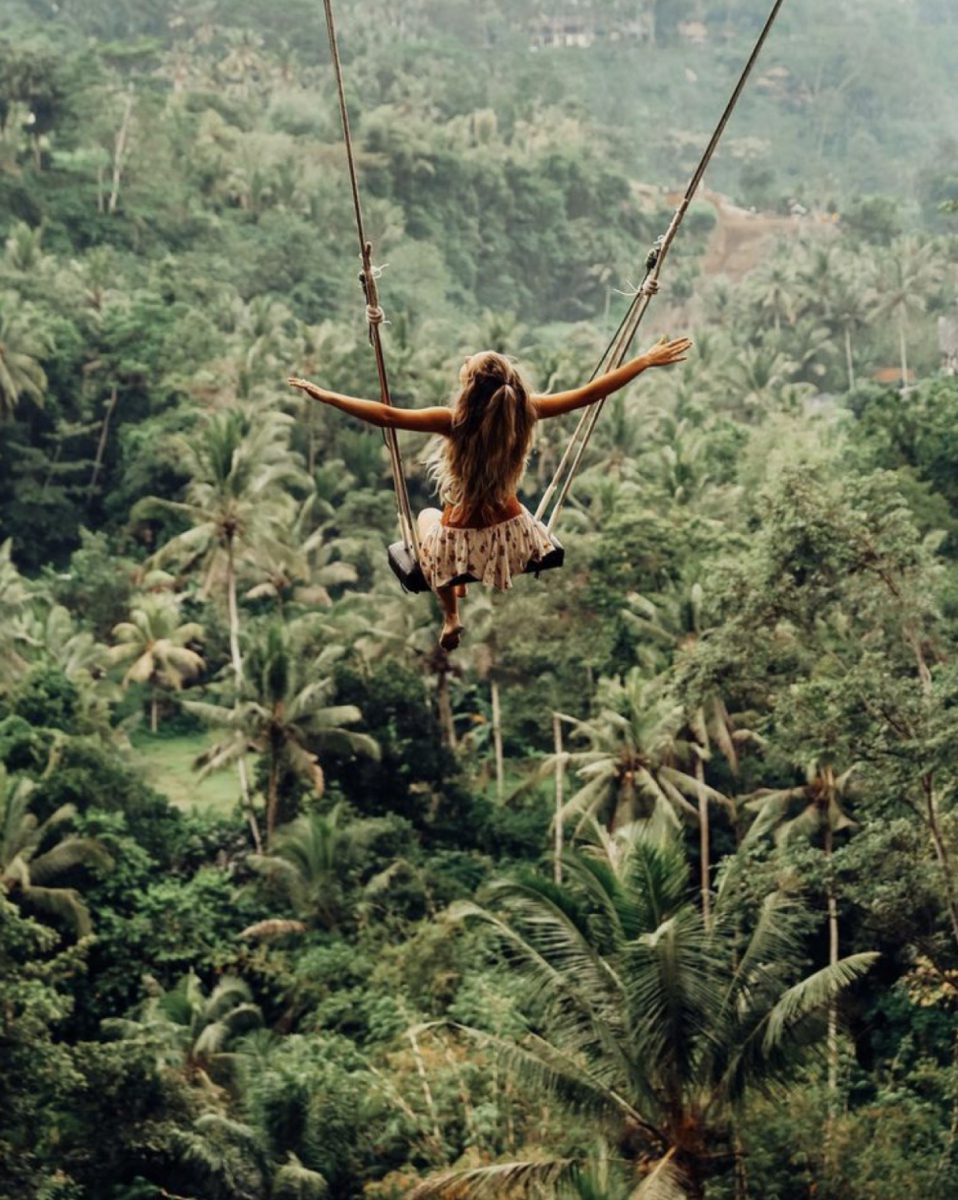 Bali Swing (Bali, Indonesia)
Bali is known as "The Island of the Gods" for a very good reason. Whether you're off on a hike, cruising around in a car, or whizzing through the countryside on a motorbike, every sight is something to behold. Not surprisingly, this makes the most popular touristy place in Indonesia, well, touristy. But that doesn't mean you can't find some peace and solitude even on an island this busy and crowded. When you get onto the Bali Swing, you can enjoy the flawless tropical green landscapes and the massive blue sky as if you were a soaring eagle.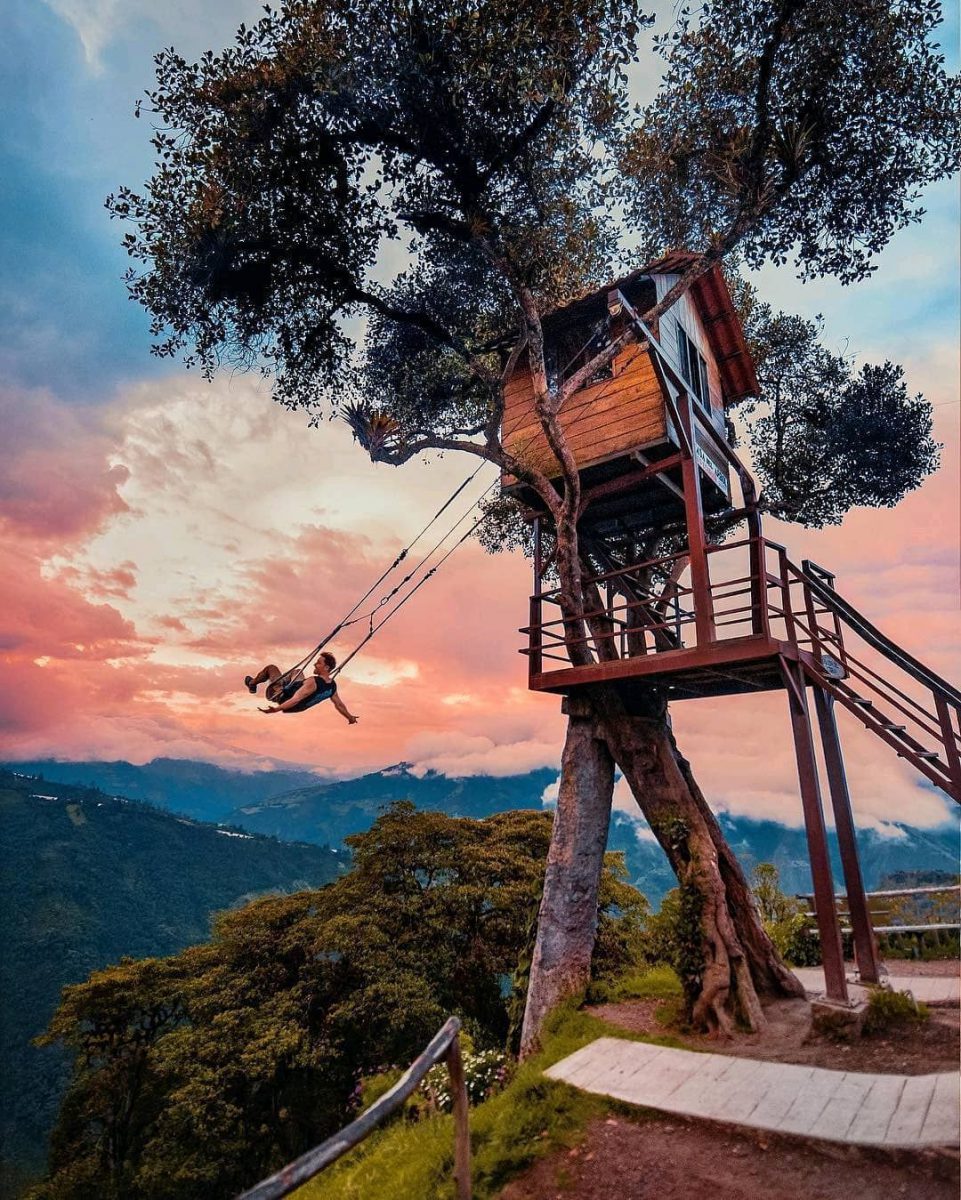 Swing at the End of the World (Baños, Ecuador)
Some of the most whimsical ideas are born out of the most routine circumstances, and there is probably no better example of this than the swing that you'll find in Baños, Ecuador, a valley town located at the base of an active volcano. Here you'll find a swing that hangs from the Casa del Arbol (The Tree House), a monitoring station. If you want something more than just swings, there are also zip line activities to take part in.