12 Fabulous Bubble Hotels and Structures From Around the World
Tired of staying at a conventional hotel with four boring walls and a view of some dumb brick building that blocks the scenery? Then you should consider a bubble hotel alternative. Bubble capsule rooms have been popping…up all over the world in recent years. So whether you are looking for something nearby or a far-flung destination that requires several connecting flights, here is a list of the best bubble hotels where you can enjoy a unique vacationing experience.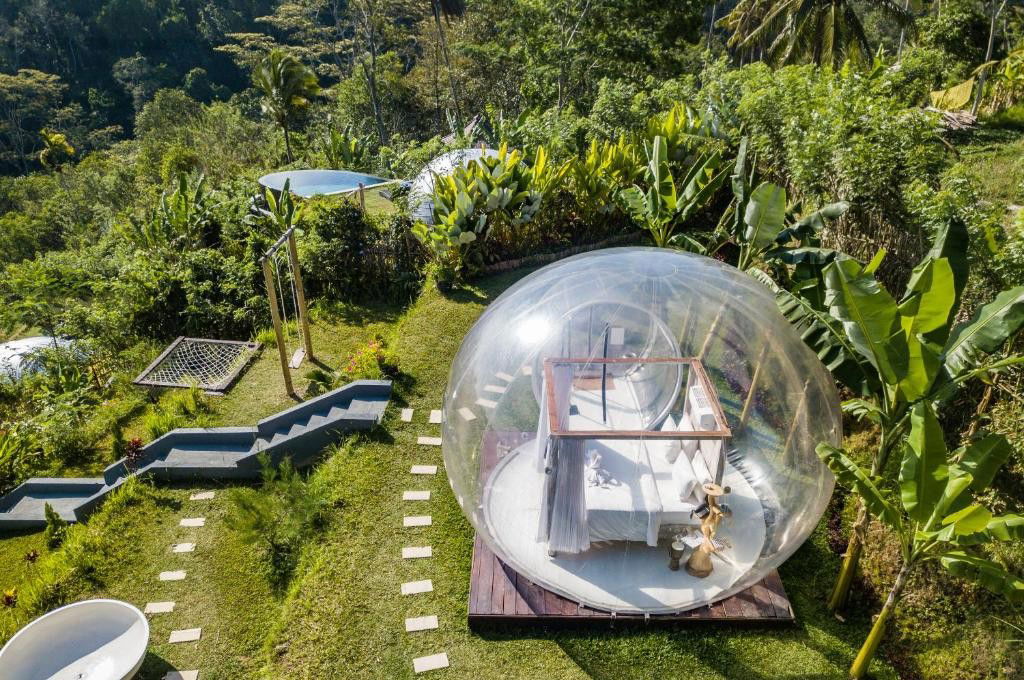 Bubble Hotel, Bali, Indonesia
It probably didn't take these folks in Bali long to come up with the name Bubble Hotel, but at least you know exactly what you're getting. Situated near Nyang Nyang beach, these inflatable tents contain bathrooms and showers that provide complete privacy. You're also a short stroll from the jungle! Just make sure to have your smartphone's flashlight app available because it gets pretty dark at night. Although we suppose that's true everywhere.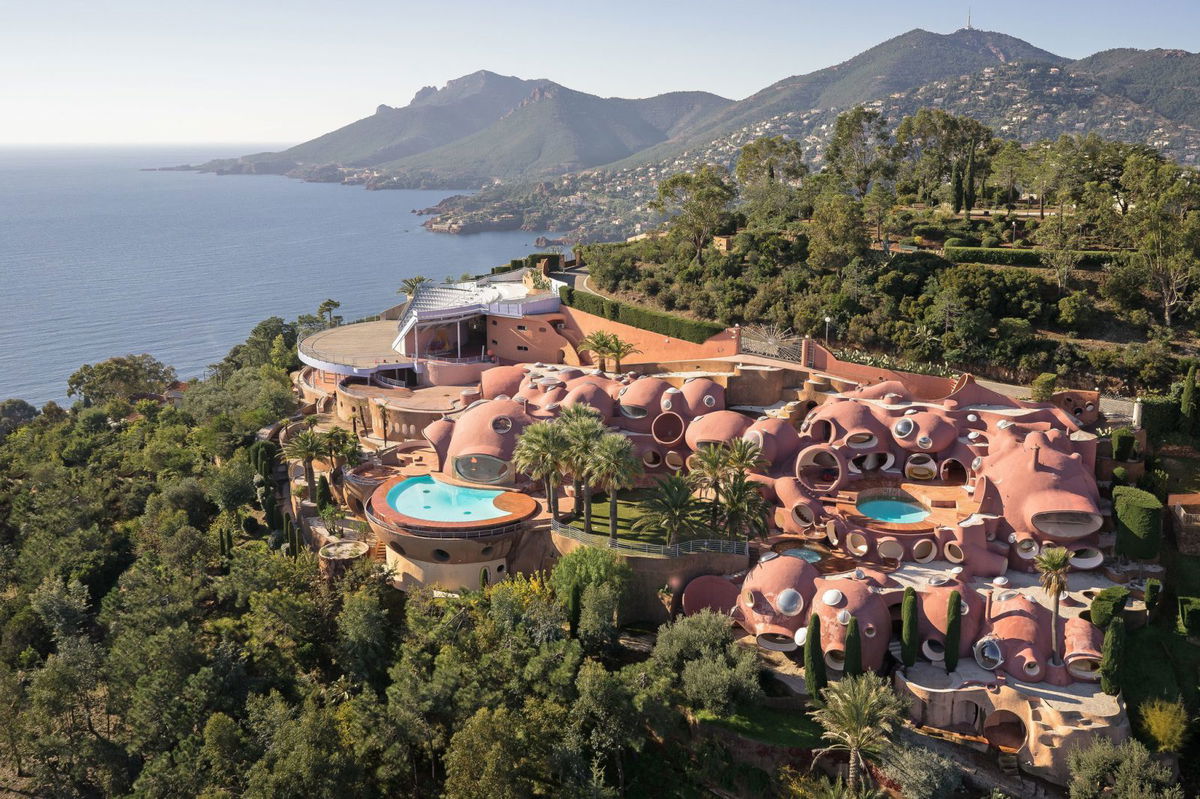 Palais Bulles, Théoule-sur-Mer, France
Looking for a mild thrill but within safe conditions? The good people at Palais Bulles in France are patiently waiting for you to book a reservation. These interconnected domes are built right into the cliffs that overlook the French Riviera. Don't forget to try eating the snails, froglegs, and French toast while you're there!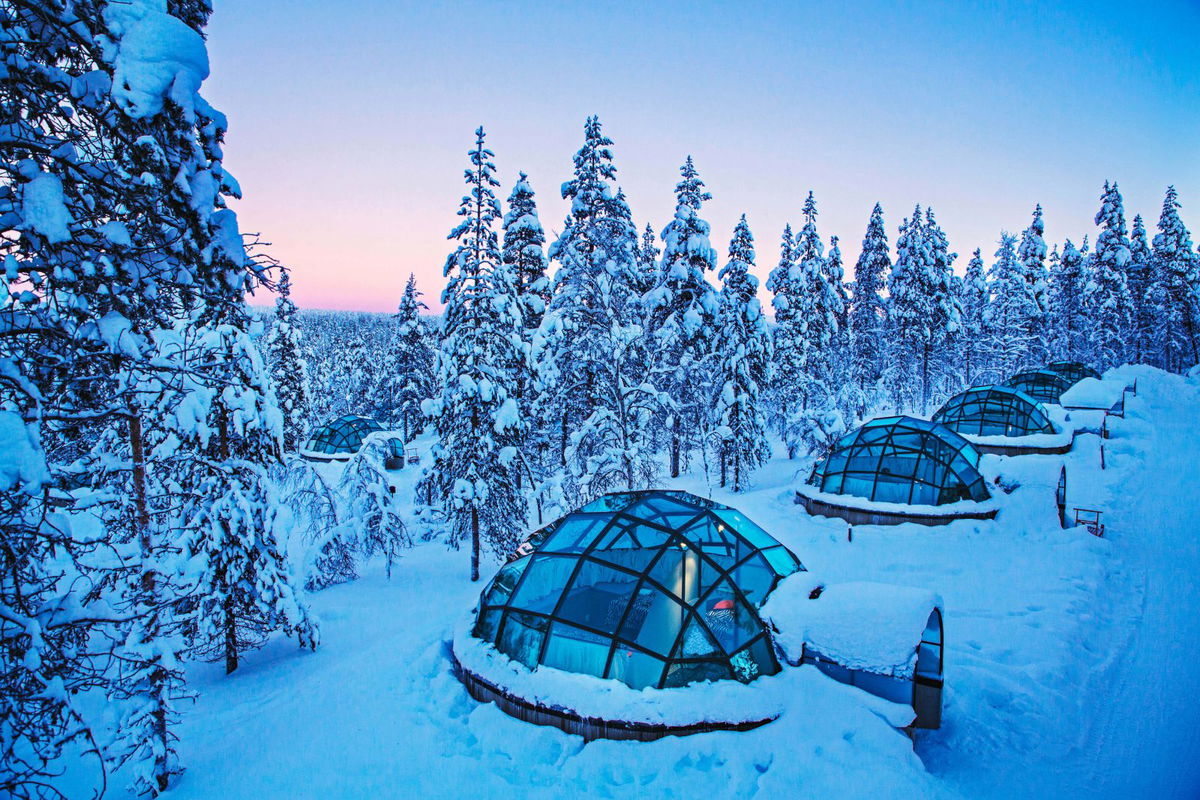 Kakslauttanen Arctic Resort, Saariselkä, Finland
If you've always wanted to live like a penguin but couldn't figure out a practical way to do so, the glass igloos at the Kakslauttanen Arctic Resort in Finland will make your dreams come true! During the winter months, it's the perfect place to take a look at aurora borealis (northern lights) and/or space aliens.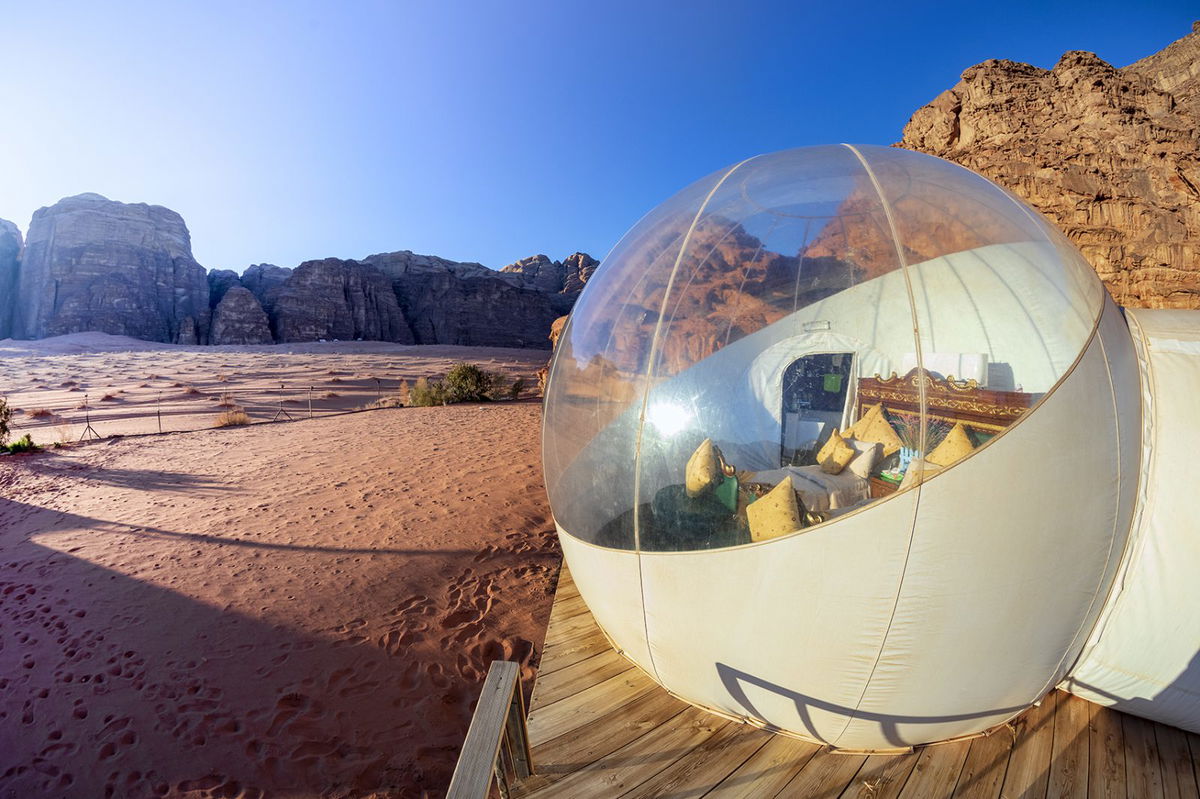 Wadi Rum Night Luxury Camp, Wadi Rum, Jordan
Some of us live in the past, while others live in the present. But once you stay at the Wadi Rum Night Luxury camp in Jordan, you will be able to boast that you've seen into the future and it is good. These temperature-controlled pods are located deep in the desert wilderness, making it optimal to catch all of the lizards and dragons that wander on by without suffering from the elements.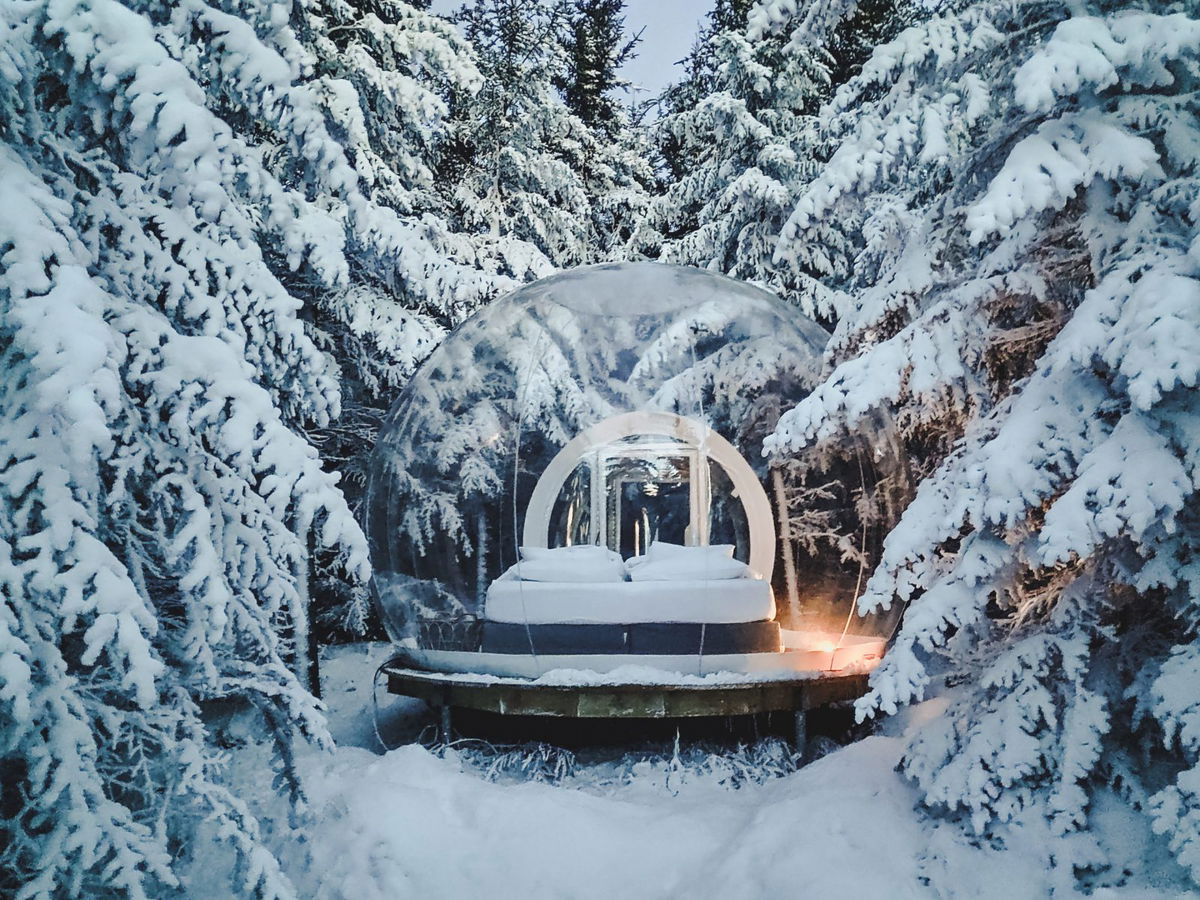 5 Million Star Hotel, Reykholt, Iceland
The Burj Al Arab in Dubai boasts of being the world's only 7-star hotel, but that still leaves them exactly 4,999,993 stars behind Iceland's 5 Million Star Hotel, located in the island's Golden Circle. If you're going to visit Iceland, you might as well enjoy the ice, right? And land, of course.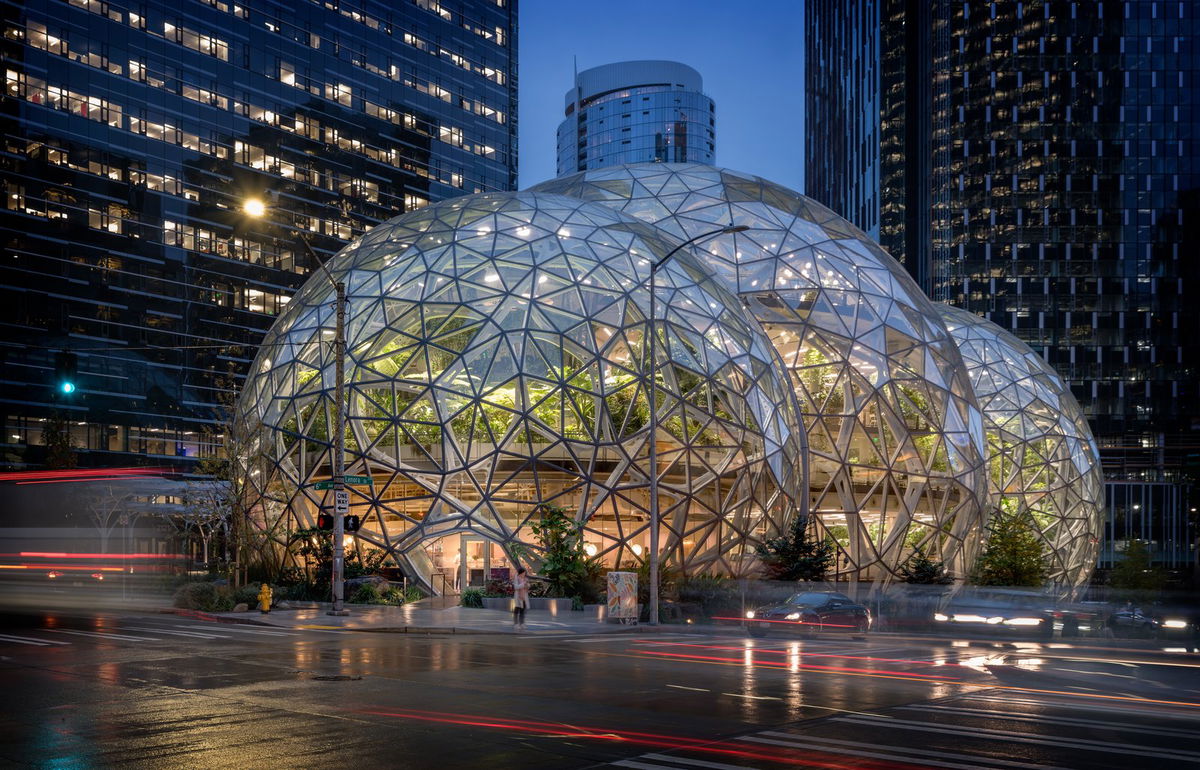 Amazon Spheres, Seattle, Washington
Seattle is home to the ultra-futuristic (by 1960s standards) Space Needle and a bunch of Starbuckses that make no sense to visit for the same reason that you'd never go to a Pizza Hut in Rome. But now the City of Rain also has the Amazon Spheres, these orb-like structures that serve as a botanical garden. Unlike the other places on this list, you can't actually stay in a sphere, but you can still visit it if you look presentable enough.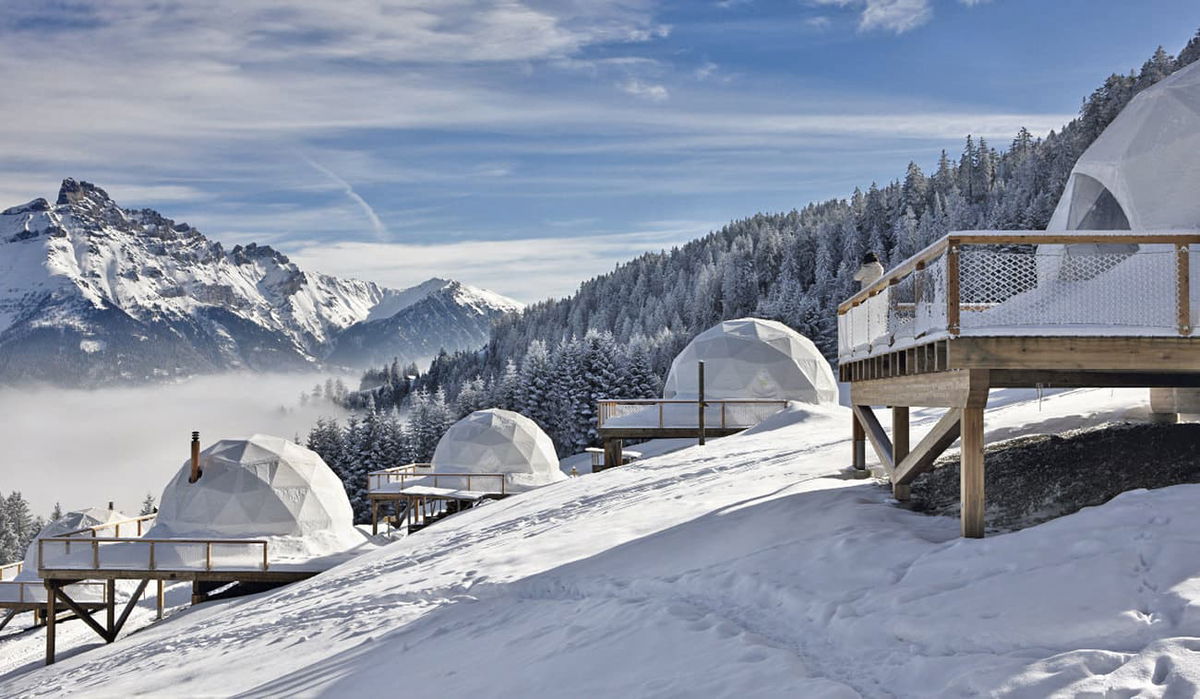 Whitepod Hotel, Monthey, Switzerland
The Whitepod Hotel nestled in the Swiss Alps is perfect whether you're taking a trip in the winter during ski season or in the summer when you want to go for a hike. To keep you all toasty and warm, these geodesic pods —15 in total — come equipped with wood-burning stoves.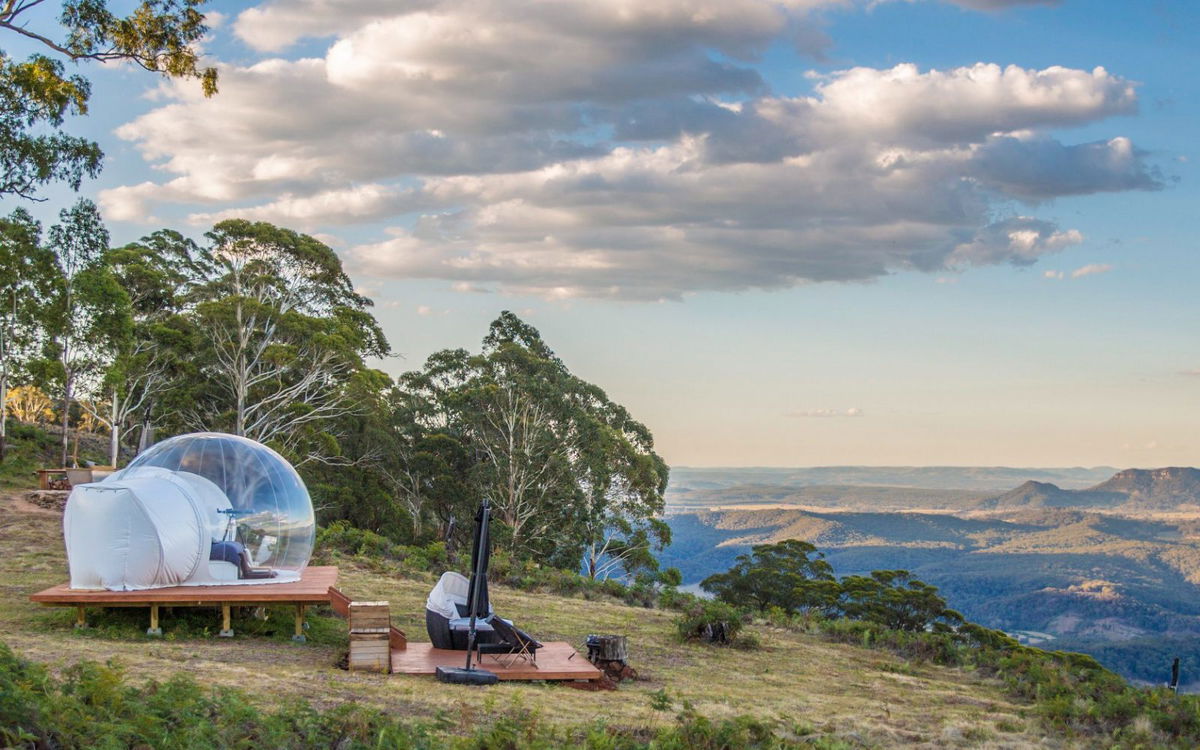 Bubbletent Australia, Capertee, Australia
If you're willing to settle for a canyon that is decidedly less grand than the Grand Canyon, why not spend a night or three at Bubbletent Australia, located northwest of Sydney? The area is very spacious — sitting on 1000 acres of farmland — which will make you feel as free as a bluebird.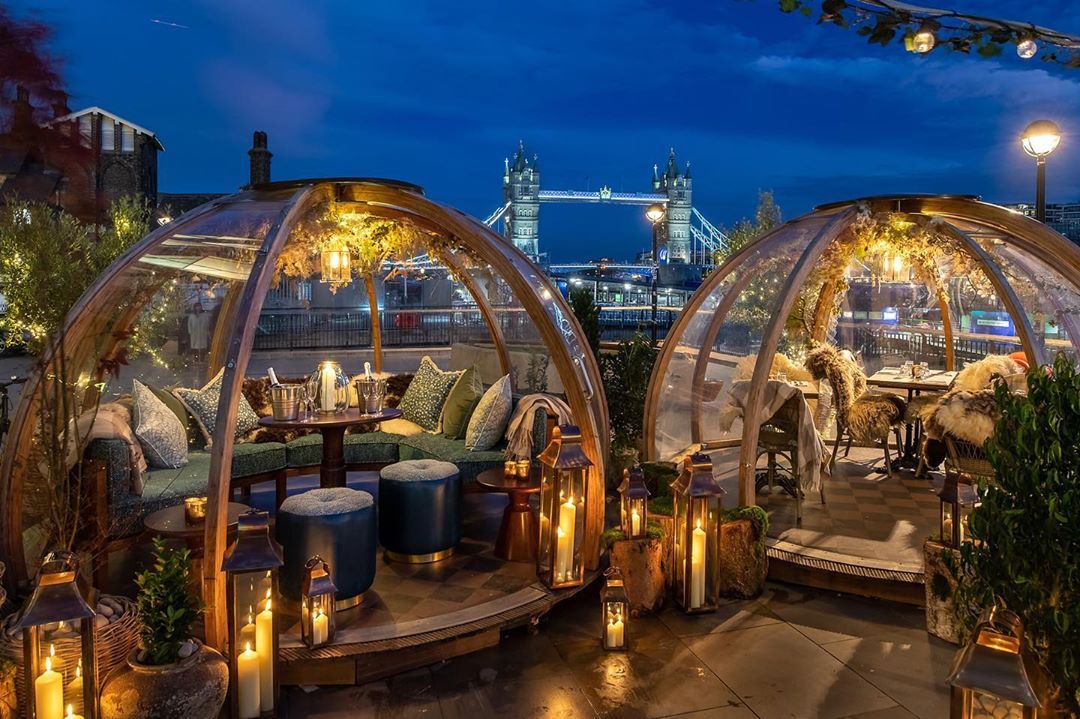 The Coppa Club, London, England
How about trying out a bubble hotel deep in the heart of a thriving metropolis, in this case London? The Perspex igloos at the Coppa Club makes this possible. In fact, you even get a good view of Tower Bridge if viewing bridges is your kind of thing!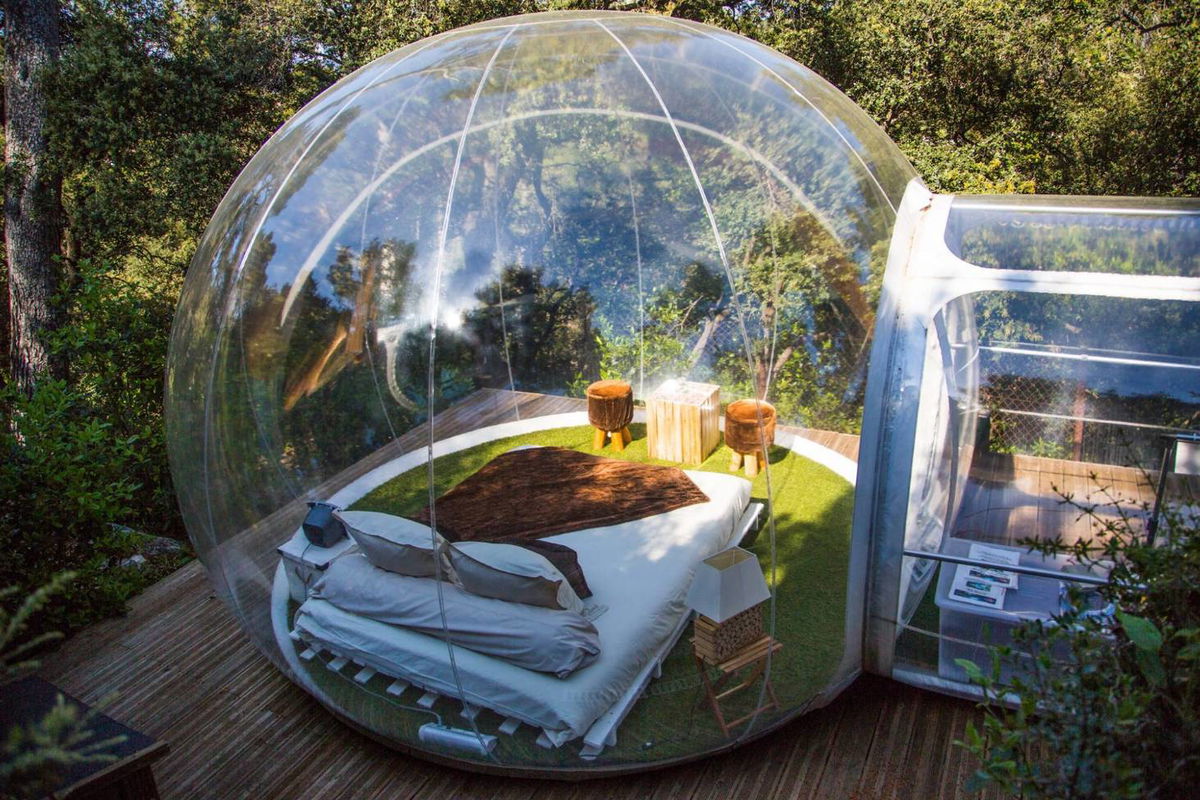 Attrap'Rêves, Allauch, France
For the environmentally-conscience, you can't do better than the translucent bubbles located at Attrap'Rêves in the South of France. They are made from 100% recycled materials. Into star gazing? Each of these orbs contains a telescope. Looking for some star chartin'? They've got star charts as well!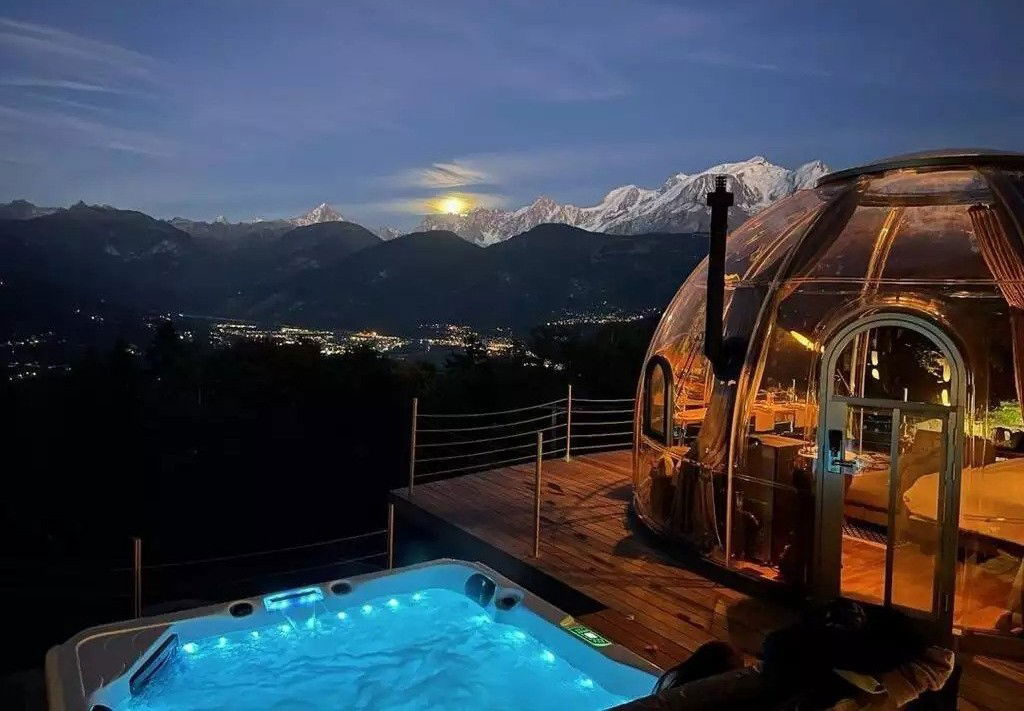 Nuit Nature, Combloux, France
Alternatively, if you're in France and really, really, really want to stay at a bubble hotel but want to avoid the snooty folks in the South of France, try Nuit Nature instead. It gives you beautiful views of the village of Combloux as well as Mont Blanc.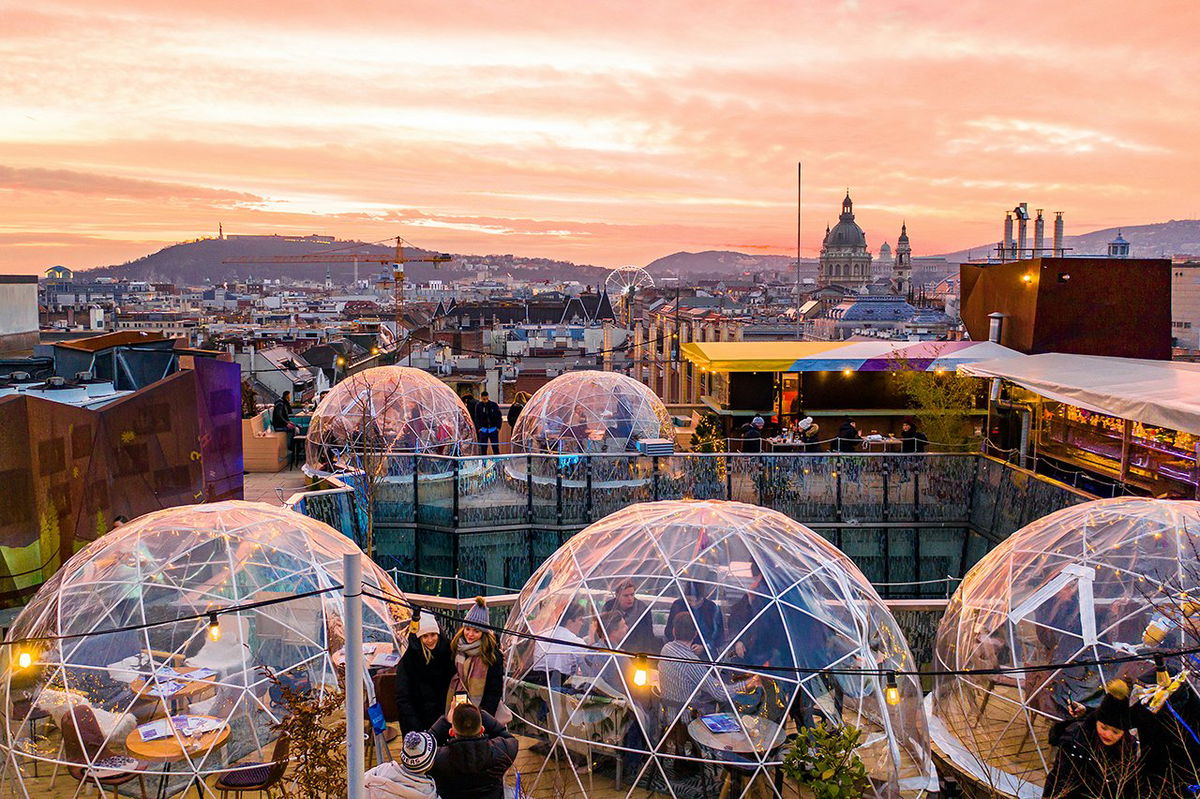 360 Bar, Budapest, Hungary
We finally end with the 360 Bar in Budapest. They don't provide accommodations, but it's still a pretty nifty place to have a few cocktails and take a look at the city skyline.