7 of the Most Impractical and Totally Unreliable SUVs and Pickups Money Can Buy
The following are seven examples of beautiful pieces of automotive engineering, that are aesthetically stunning and yet functionally only a step or two up from totally useless.
These models were rated the lowest for their mechanical reliability in owner surveys from the very reliable outlets JD Power and Consumer Reports.
So, we're going to round up these cars and give you the lowdown on exactly why they're so terrible. The surveys are based on results from over 35,000 people's opinions so to be fair, they're pretty accurate, we'd argue. What we're focussing on here is the side of the showroom where your larger vehicles can be found: trucks, SUVs, pickups, that kind of thing. Some of them are all out trucks, some of them are hybrids. We basically started the research by identifying models that received the lowest scores in powertrain durability (that is, two out of five stars or less) from JD Power. We then filtered that list yet again for trucks and SUVs that also came below average in the reliability criteria in Consumer Reports.
You should note here that we found no absolute consensus among the two sources of information we used. Therefore the following list, while conclusive in identifying which of these models truly suck, can't be relied upon for justifying just which of them suck the most. It is still subjective. We also weren't able to single out any truly terrible minivans, although the Dodge Grand Caravan, soon to be discontinued in fact, did score pretty poorly.
We also have no light duty trucks on this list for that very same reason. The Chevrolet Silverado did score pretty badly on JDP, but it made up for it and avoided proper scrutiny because it actually scored five out of five in all major mechanical areas. Therefore, while we're damnig it somewhat by mentioning it here, it doesn't appear in our hall of infamy.
So, without further adieu, let's get on with the show…
7. Ram 2500/3500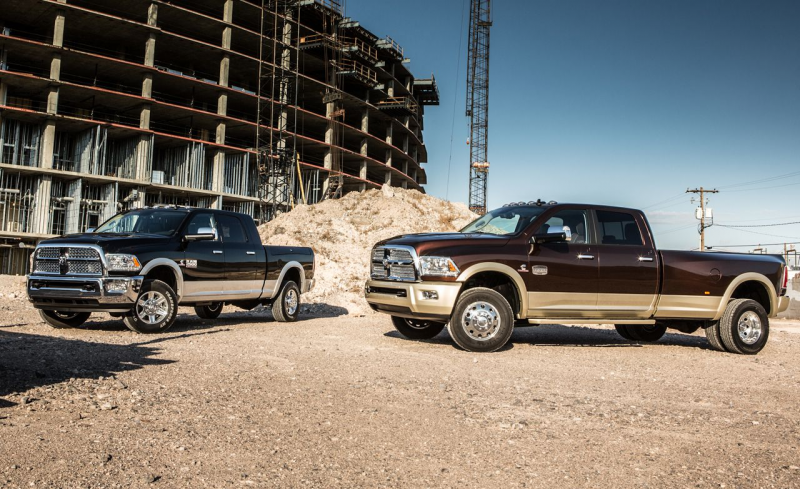 This is a heavy duty piece of kit. Both the Ram 2500 and 3500 pickup trucks got JD Power's absolute lowest scores for dependability across the board. Not great going, Rams. They were outperformed in every single category by the Ford and Chevrolet.
The 2500 model weighs in at three quarters of a ron, and the 3500 at exactly a ton. One could argue they're both white elephants, as they scored terribly in the projected and historical reliability from Consumer Reports, too. In fact, they were so bad they were actually rock bottom in that respect. The main issues were problems with the suspension and fuel systems. Both kinda vital for any sort of car, to be honest.