5 Famous TV Living Rooms We Have All Dreamt About
When you think about TV shows, one of the things that often sticks out is the living room set. This is where a lot of the show's dialogue takes place since, much like in real life, the living room is the area of the house where everybody can hang out compared to, say, a couple's bedroom. Have you ever dreamed of recreating an iconic TV show living room in your own house? When you read our list of the 5 most famous living rooms from your favorite sitcoms and drama shows, nothing is impossible! We also have some suggestions on which furniture will help you accomplish this.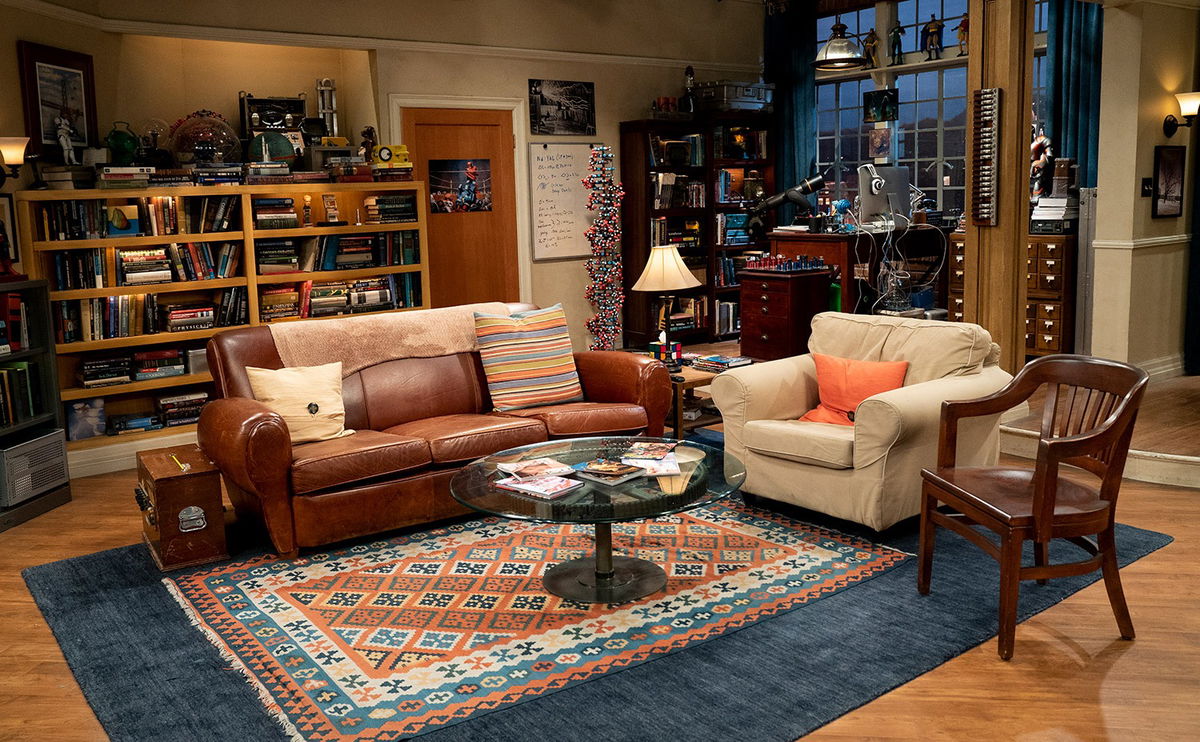 1. The Big Bang Theory
This beloved sitcom featuring everybody's favorite nerds Leonard and Sheldon ran for 12 seasons from 2007 to 2019, and while the show might be in our past, you can still relive the memories well into the future by furnishing your own living room in a similar style. We would recommend purchasing a Hudson Midcentury Armchair ($415) and Craig Center Table ($5,700). Hey, we never said complete devotion to the show would come cheap!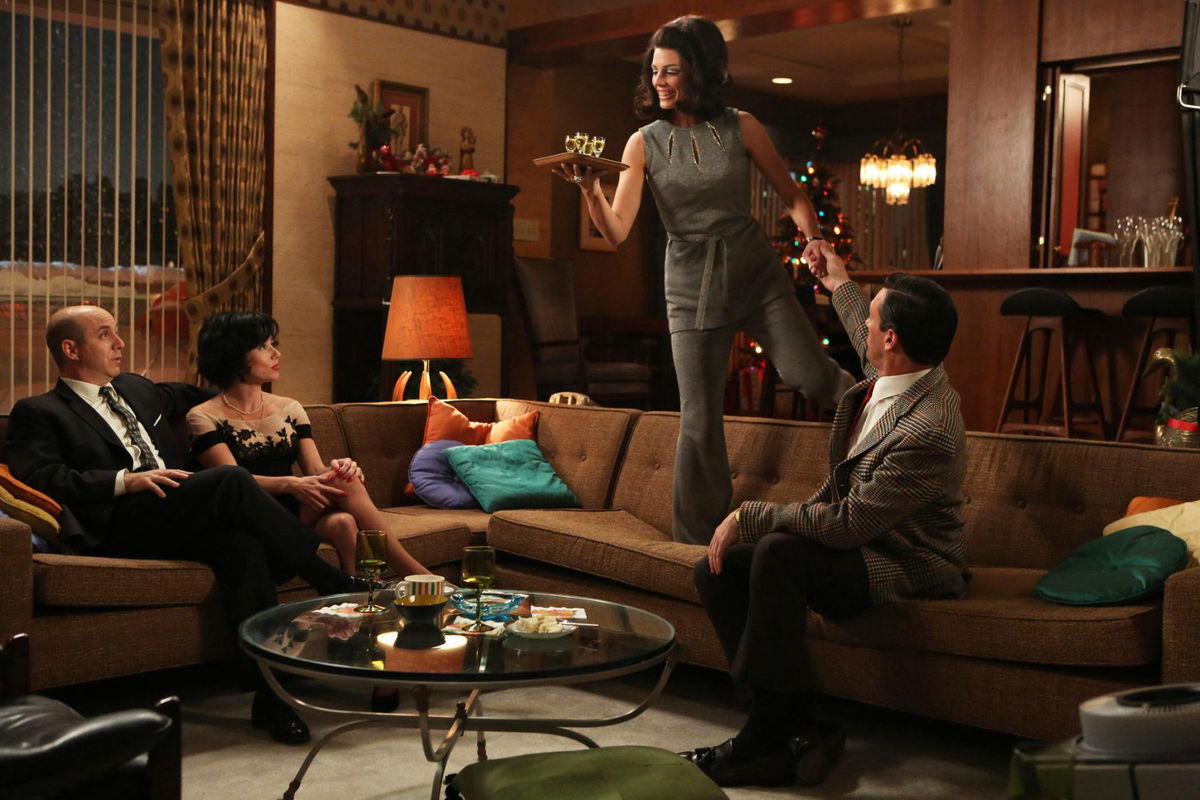 2. Mad Men
Although the award-winning drama "Mad Men," a show about the cutthroat advertisement industry, is set in the 1960s, you notice that the way the living room is decorated transcends time. In other words, it is as cool and trendy today as it was 60 years ago. If you want to live like Don Draper, we would suggest a Dandy Sideboard in wood and brass detail ($9,000) and a couple Collins Bar Chairs ($180 each). Bold and colorful is the way to go! Admittedly, you might literally need to work as an advertising executive in order to afford this stuff, but why not aim high?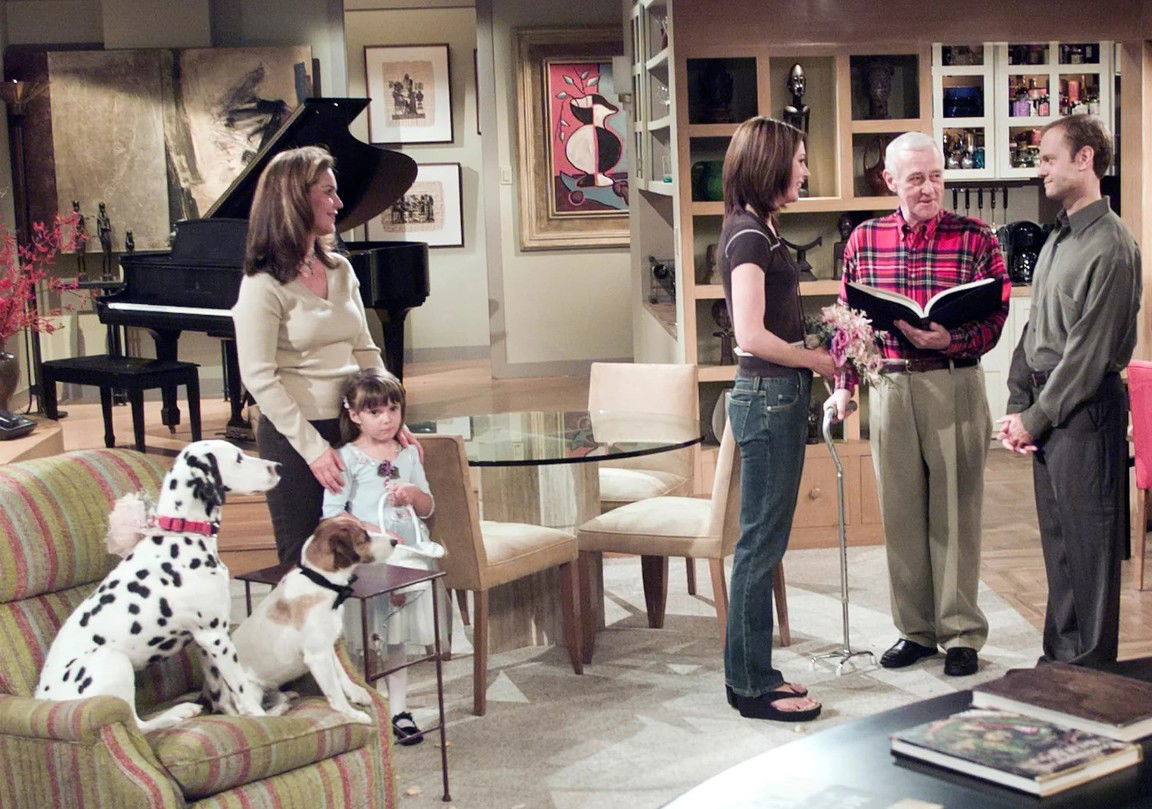 3. Frasier
The hugely popular 1980s/early 1990s sitcom "Cheers" — about a group of bar regulars in Boston — was one of the most watched shows on TV during its decade-long reign. And yet somehow its spinoff "Frasier" — starring Kelsey Grammar as the titular character who had since moved to Boston — managed to top the show's success in many ways. For instance, while "Cheers" and its extremely talented ensemble cast went on to win 28 Emmy Awards, "Frasier" won 39. If you want your living room to look like his, you are welcome to order a Craig Console ($5,500) and Lautner Cocktail Table($7,800). You might need to max out your credit cards, but can you really put a price on good taste?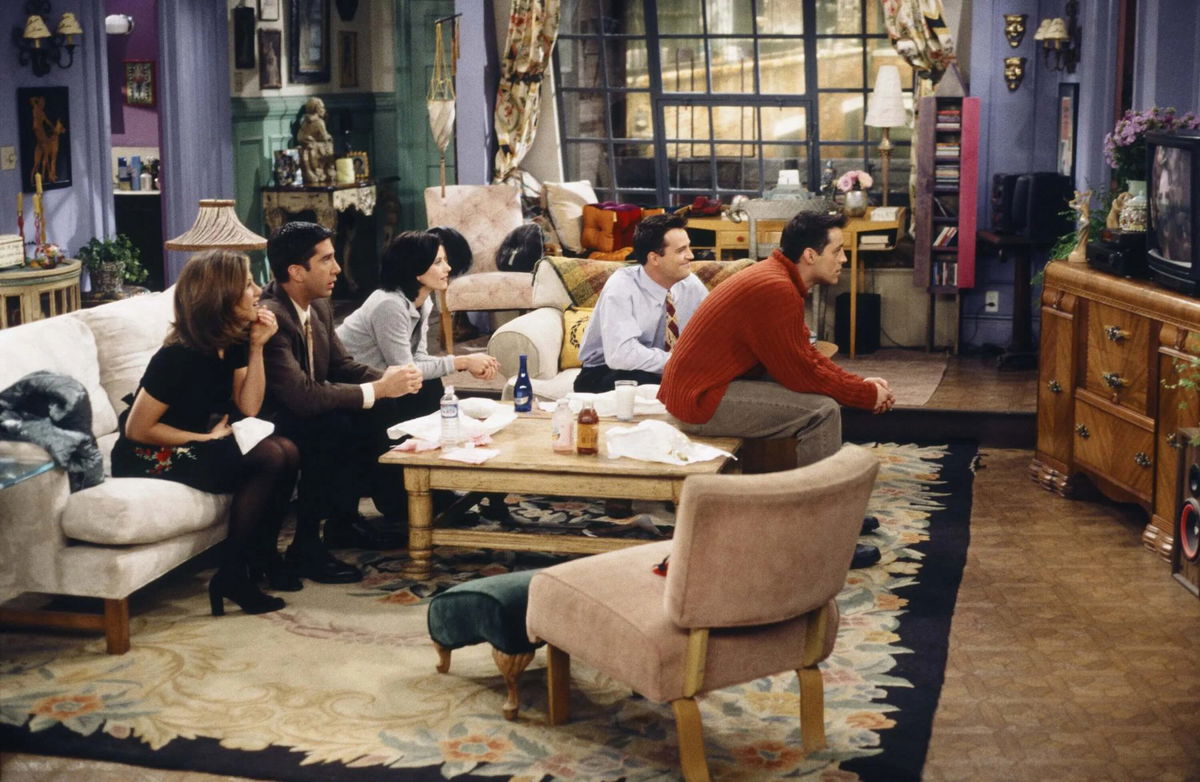 4. Friends
If you've only watched this show once all the way through, shame on you. A true "Friends" fan has seen every episode at least 5 times and can recite all of the dialogue by heart. The show made you laugh, it made you cry, but most of all it made you think. Or not. In any event, even though the show went off the air nearly 20 years ago, Monica's living room remains one of the most iconic in TV show history. If you're feeling nostalgic, we can recommend a couple of pieces of furniture that will leave guests feeling like they are in the show itself. The first is the Romero Armchair ($740) and the second is the Novak Sofa ($2,600).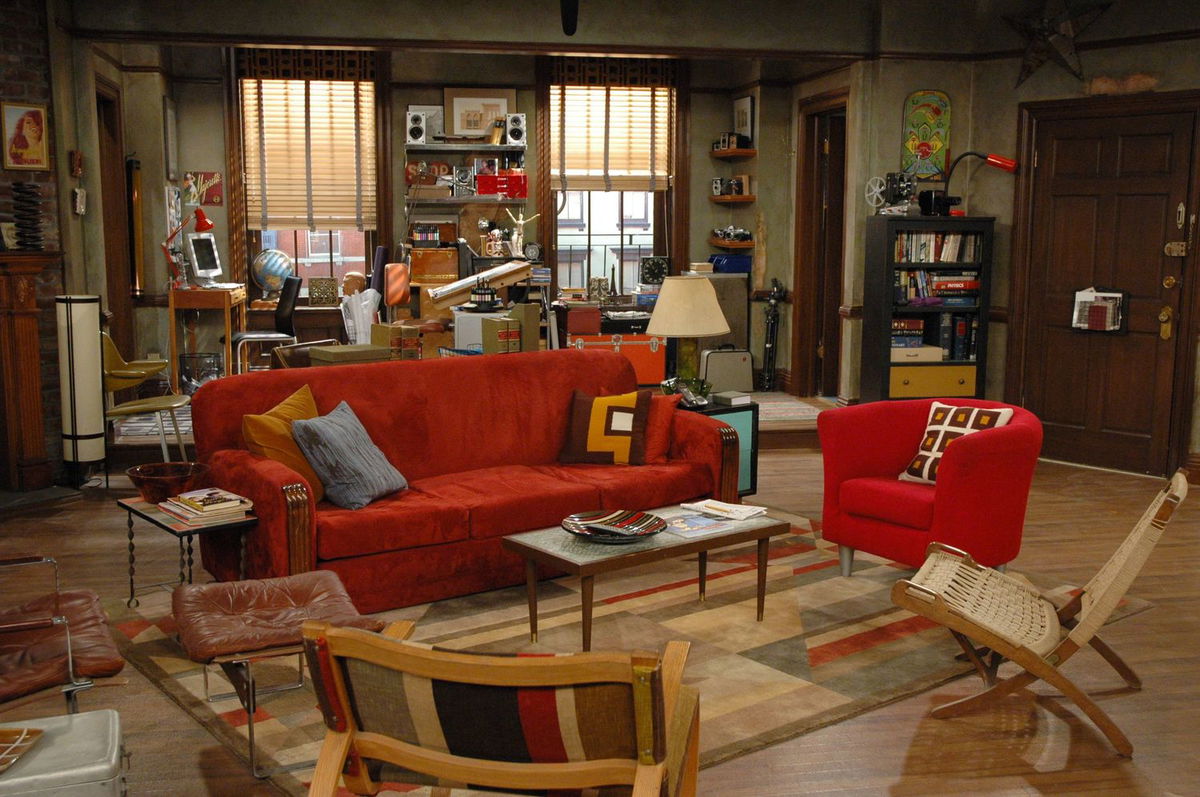 5. How I Met Your Mother
One of the most endearing shows in sitcom history, it is not a surprise that fans still enjoy watching it several years after it went off the air. If you want your living room to resemble Barney Stinson's (Neil Patrick Harris), you should opt for a Polanski Rug ($6,060) and Romero Sofa ($1,070).