Top 3 Color Trends For 2021 Fall/Winter Season
(1 of 2) Top 3 Color Trends For 2021 Fall/Winter Season
With things slowly coming back to normal, there are so many opportunities for us to shine again. The effects of the pandemic have dramatically affected our fashion tastes and inclinations as we're getting into the new seasons. You can already see that from the pandemic days trends were revolving around darker shades and more comfortable clothing.
As such, there is a huge desire to dare and be noticed through the clothes we are wearing. Among the trends we've seen, there is one in particular for something called dopamine dressing.
In this article, we'll be explaining what this phenomenon is all about, as well as what these colors represent. These are based on the color choices we've seen all over Instagram and they continue exploding across the platform and the world at large as we begin to have the world open up once more.
What Is Dopamine Dressing?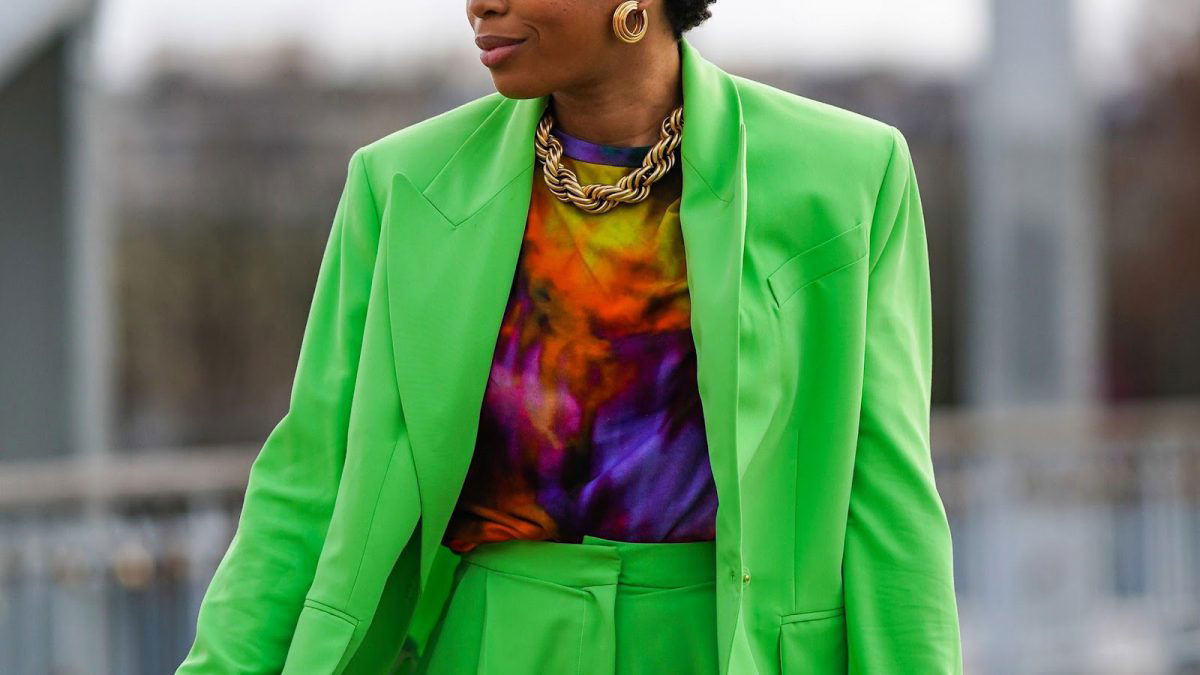 It all comes down to fashion that makes you feel good honestly. Spend any time on Instagram and you'll see dopamine dressing taking on the form of an electric and bold color palettes.
They're often alternating with strong color-block contrasts and thick patterns or tie-dye.
Colors of choice are electric blue, Bottega green and pink. These colors were popularized heavily from luxury giants like Tom Ford, Versace, Jacquemus, Bottega Veneta, Rick Owens, and Loewe. It also was seen in emerging brands like House of Sunny, AGR and Lisa Say Gah!.
All of these clothes are meant to reflect people's desire to return to shared experiences with people.
On top of all this, this trend was also reinforced through research. McKinsey's did some thorough research in 2020 and confirmed the global population was ready to spend and pamper themselves with fashion purchases.
The research found there was a huge spike in purchases of clothing that had those three colors we've mentioned above as well compared to previous years. That fact demonstrated that people wanted to get clothes and be in colors that made them feel good, pampered, satisfied, and even sexy, regardless of how much it cost them.
Delving further into dopamine dressing, the term came about thanks to the drug – dopamine.
Dopamine is a feel-good chemical that our brain produces in pleasant or rewarding circumstances.
Dopamine also works as a starting point of addiction or habit.
How fashion comes into this is the idea that wearing these bright colors gives us a dopamine trigger, which would encourage us to continue wearing those colors on a regular basis in order to feel that dopamine rush.
To figure out which color(s) suit you, we suggest you read through what these colors represent below.