Top 16 World's Wealthiest Comedians
Comedy is one of the many industries people dream about. Travelling all over the globe and telling jokes for a living sounds like an absolute delight for some people. But comedy, much like any industry you go in, can be tough. Many comics today struggle a lot in making good money.
But that's not really the case for this list. Below I'm sharing with you all some of the world's best and wealthiest comedians around starting from the "poorest" to the wealthiest.
Rowan Atkinson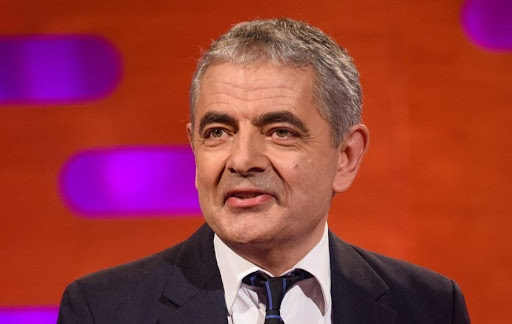 The lowest on the list, but is possibly one of the most iconic comedian around is Rowan Atkinson. He is best known for playing Mr. Bean – a tweed-jacket-wearing bumbler that has numerous TV episodes and has two feature films behind him too.
When Atkinson isn't playing this character, he has showed up in other movies in the past. Some comedies of note were Four Weddings and a Funeral and Love Actually. He made cameo appearances in those shows.
He's also well known in the United Kingdom for both creating and starring in a BBC comedy called Blackadder.
He's valued at $130 million.
Dan Aykroyd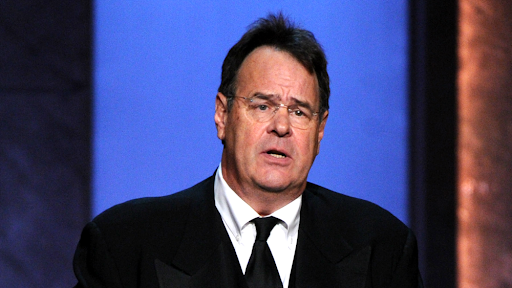 Valued at $135 million, Dan Aykroyd was one of the original cast members of Saturday Night Live. At the time, he was the "Not Ready for Prime Time Players." Even today though, he is still one of the best comic minds the world has ever seen and that is quite clear.
Later on in his career he and John Belushi turned the "Blues Brothers" skit they created into both a largely successful band and film. Furthermore Aykroyd wrote the script and starred in the original Ghostbusters film. On top of that he was also an Academy Award nominee for his supporting role in Driving Miss Daisy.
These days, Aykroyd has put up his comedy hat and focuses on his large business venture.
Bill Murray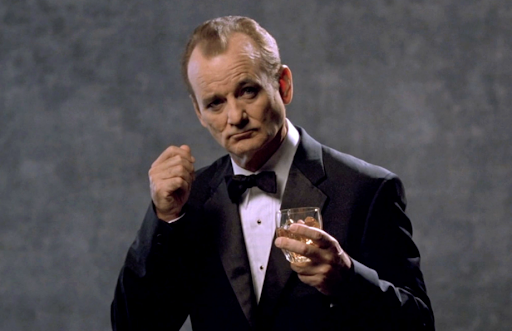 Yet another alumni to the golden era of Saturday Night Live is Bill Murray (valued at $140 million). He's appeared in several films over the years, but his most memorable ones were through the 1980s and '90s. He showed his comedy chops in films like Ghostbusters, Caddyshack and Groundhog Day.
And while Murray is a great comedian, he's also a great actor as well. The shows he did before led up to him growing his acting career and being able to break the mould a bit and enter into acting in less comedic films – a difficult jump for some comedian actors to do. For Murray, his breakthrough was with Lost in Translation, which won a Golden Globe award, but he was also nominated for Best Actor Oscar for playing in that film.
Today, Murray is more focused on smaller and indie projects. He's had a hand in several films with Wes Anderson, an acclaimed indie director.
Jim Carrey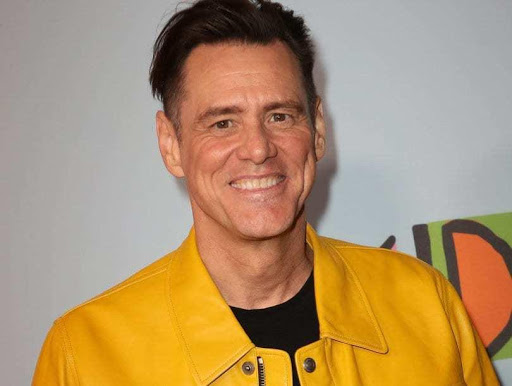 We've got a tie with this comedian and the next. Valued at $150 million is Jim Carrey. He started his acting career in stand-up comedy, but he became big thanks to his stellar performances in films like Dumb and Dumber, Ace Ventura: Pet Detective and The Mask.
He's had his hand at more serious roles that have given him critical acclaim awards, but since then he hasn't been performing much after. He's gotten two Golden Globes thanks to his performances in The Truman Show and Man on the Moon.
Part of the reason why he hasn't been on films much was his particular behaviour with the shooting of Man on the Moon. There is a Netflix documentary revolving around this film called Jim & Andy: The Great Beyond. In the documentary we find that Carrey refused to break character even after recording. He played the bizarro comedian Andy Kaufman.

Kevin Hart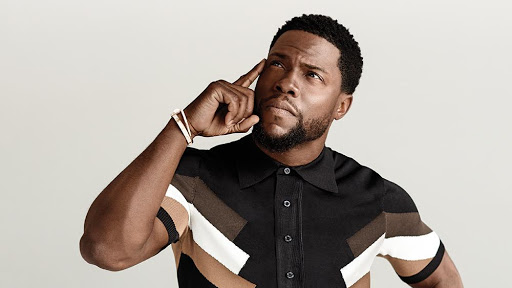 Tied with Jim Carrey at $150 million is Kevin Hart. His comedy career was off at a pretty bumpy start when he arrived on the scene in the early 2000s. However, over time he managed to find his own pretty unique brand of humor, which is what he is known for today.
His main comedy act is mostly him poking fun about himself along with sharing his experiences as a short African-American man (he's 5-foot-4) with a massive extended family.
Hart these days has built up quite the portfolio for his comedy and acting career. His most recent efforts was co-starring in the movie blockbuster hit Jumanji: Welcome to the Jungle.
Drew Carey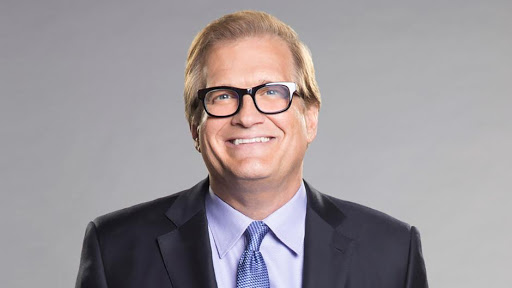 Valued at $165 million you have Drew Carey, he made his first big appearance as the host of an improv comedy show called Whose Line Is It Anyway? From that, he created and starred in his own sitcom show, The Drew Carey Show, and has now been the host since 2007 of the show The Price is Right.
Carey's wealth is from his hosting of the show, but also partakes in several ventures. He's a partial owner of a professional soccer team called the Seattle Sounders FC. He also a professional sports photographer and takes pictures under a pseudonym.
Julia Louis-Dreyfus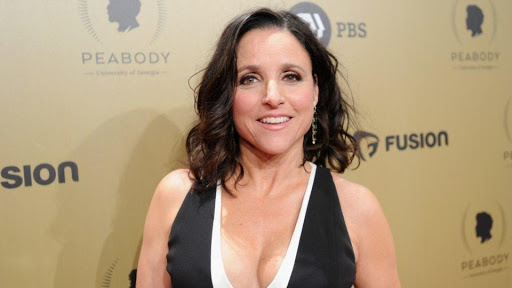 Entering into the top 10 we've got Julia Louis-Dreyfus valued at $200 million. This massive amount of wealth is also matched to her large collection of awards over the years. She's received eight Emmy Awards for her TV performances and six of them are from her starring role on HBO's Veep, where she played Selina Meyer.
Louis-Dreyfus has also received a Golden Globe award along with several Screen Actors Guild awards amongst other honours.
Her comedy career started when she landed a cast in Saturday Night Live in 1982. From there, she moved to playing a role that broke her through as a stellar actress. She played as Elaine Benes in the classic TV comedy Seinfeld.
Seth MacFarlane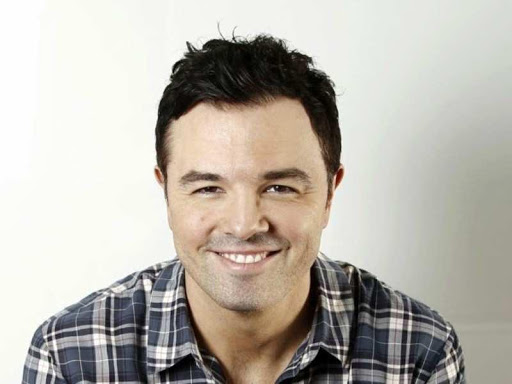 Valued at $250 million, Seth MacFarlane's worth is well-earned. He is a man of many talents. He's the man behind the animated sitcoms Family Guy, American Dad and The Cleveland Show, and he also voices multiple characters. He's also starred in the comedy film Ted, as well as starred and created the sci-fi dramedy series The Orville.
On top of that, MacFarlane has shown off his singing skills and first showed his comedy skills when he hosted the Academy Awards back in 2013.

Bill Cosby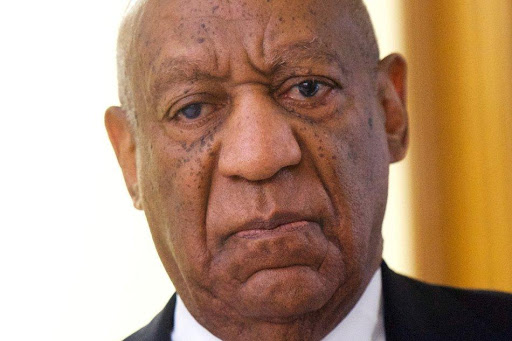 Valued at $400 million is Bill Cosby. While he is better known now for his scandals, people can't deny that he was also a comedian at one point in his life and he was good at it. He starred in the comedy show The Cosby Show as Cliff Huxtable in the 1980s and at the time he was a touchstone of American pop culture at the time.
That image was destroyed when he was sentenced for about 10 years in prison for drugging and sexually assaulting a woman in 2004.
And while he is still worth a lot at the time of writing this, that may change significantly as dozens of women have stepped forward asking for damages and the lawsuits can make a significant dent in his worth.
Jay Leno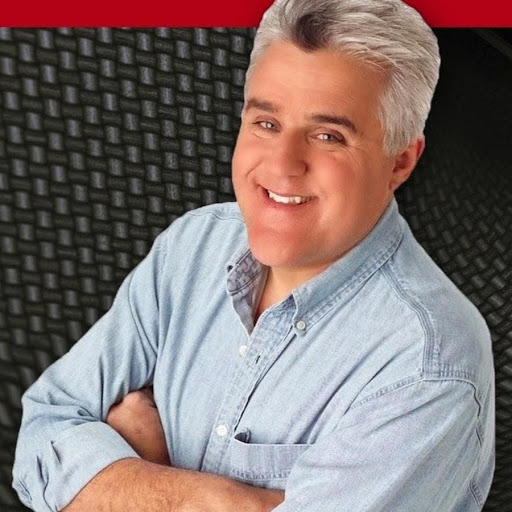 Even though he is no longer in comedy, Leno still remains a powerhouse in the comedy world. Jay Leno was primarily known for his hosting of NBC's The Tonight Show and stopped hosting it in 2014. Regardless the hosting was a pretty good gig for Leno as he earned $30 million per year for hosting it, plus made another cool $15 million to $20 million per year for his live comedy shows.
He is a massive fan of cars and has a collection of over 200 vehicles and even had a show revolving around them. No doubt his hobby is enough to support the $400 million net worth he has, however there has always been some controversy around him. He owes much of his success to his hosting of Tonight, but people were a bit bothered by him replacing Johnny Carson in 1992 as the role should've been passed to David Letterman, the man next in line.
Larry David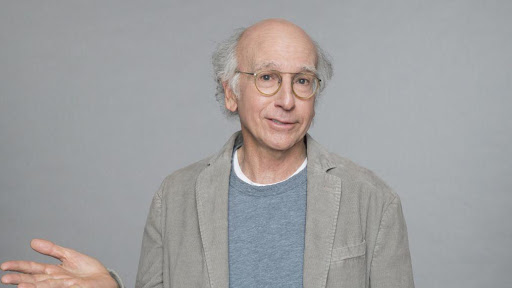 Another individual at $400 million is Larry David. A man with a lot of money, though at the same time is pretty cranky all the time. The theories for why he's cranky are endless, but one big reason his wealth was gashed was due to a divorce settlement with his ex-wife. At the time, David said he lost half of his net worth because of that.
David found most of his success thanks to his and Jerry Seinfeld's creation of the classic comedy Seinfeld, "a show about nothing." That being said, he is still involved in the comedy industry, starring in a hilarious, but cringe-inducing sitcom called Curb Your Enthusiasm, which has aired its 10th season.
Ellen DeGeneres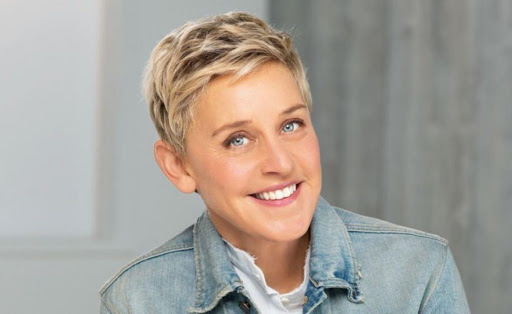 Valued at $450 million dollars you have Ellen, the proud host of her own show, which she's being paid a cool $75 million per year for. Most people know her and with those kinds of figures it's clear she's running a massive popular daytime talk show.
DeGeneres' journey started in 1982 when she was named by Showtime as "The Funniest Person in America."
She made her appearance on The Tonight Show, and had a few roles on TV and movies. One of note was her 1996 performance in Mr. Wrong. But what got her further in the limelight was her sitcom show Ellen. Back in 1997 she made massive waves as both the character she played (guess her name) and herself, as well as came out and announced she was gay.
Matt Groening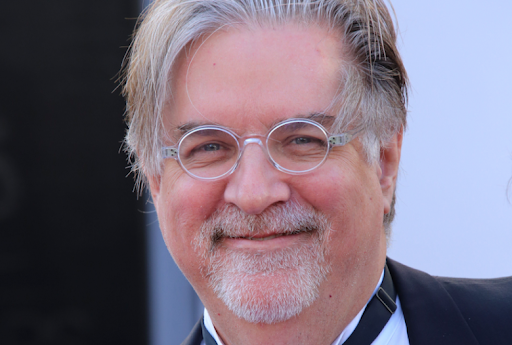 Valued at $500 million, you have Matt Groening. While the man's name may not be familiar to some, he is the man behind the massively successful show The Simpsons. Since 1989 he has been racking in the benefits of this show and even with the complaints of declining quality from it, this show has been the longest-running scripted series in television history.
That being said, Groening is no longer the writer, though serves as a creative consultant. He has since branched off to creating other comedies. The most noteworthy is the creation of Futurama, which has won 12 Emmy Awards.
Matt Stone & Trey Parker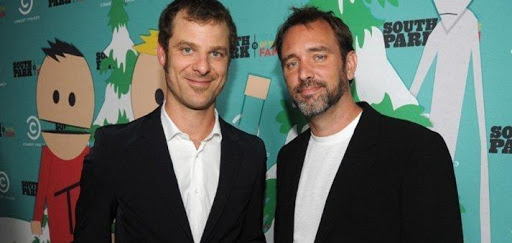 Getting a two for one on this one and for good reason. While both Stone and Parker are valued at $500 million each, these two men were the brains behind a long-running cartoon comedy show called South Park. Over the years, it's won five Emmy Awards along with a Peabody Award. Even the 1999 film they created received an Academy Award nomination too.
Since the creation of the show, both men have had complete creative control of the show, which has been renewed for more episodes this year.
Furthermore Parker and Stone were the creators of the Brodway musical hit The Book of Mormon, which has won nine Tony awards. One of which being Best Musical.
Jerry Seinfeld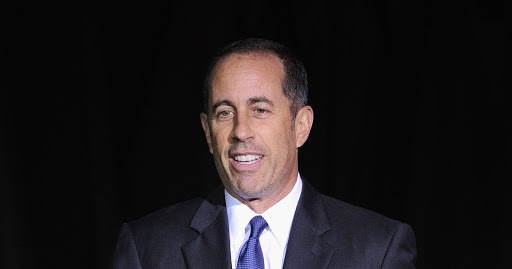 The man, the myth, the legend. Valued at $950 million, he is the richest comedian around. What's the deal with Jerry Seinfeld's money am I right?
Of course his largest success has stemmed from his performance and creation of the iconic "show about nothing" Seinfeld. However, to this day, he is still making that money due to syndicated reruns of the show. Not to mention the various memes immortalizing the man as well.
And while he has a comfortable cushion to work on, Seinfeld has still been pushing further. That push is from him starring in a show on Netflix called Comedians in Cars Getting Coffee. It originally started as a web series, but Netflix made a deal with the comedian to pay $100 million for the series to be on the streaming service.