8 Famous People Who Are Married To Non-Celebrities
Given that celebrities often live in a bubble, it's not a surprise that they typically get into relationships with and even marry equally famous celebrities. After all, they are more likely to be compatible with people who can relate to the ups and downs of being famous. But from time to time celebrities find love after dating "ordinary" folks outside of Hollywood. In many cases, these relationships serve as a model that all marriages should aspire to. Here are 8 times when super famous people married regular people.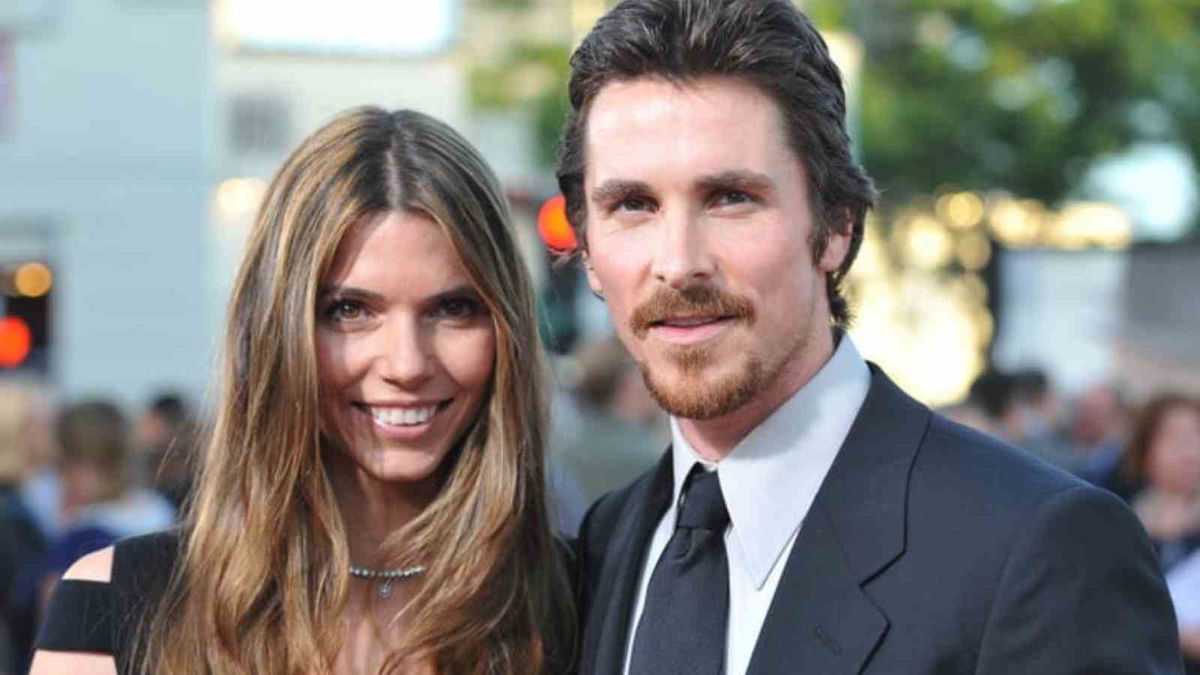 Christian Bale and Sibi Blažić
Even though Christian Bale's star has grown considerably in these past two decades, it hasn't stopped him and his wife Sibi Blažić from maintaining a strong, stable marriage that dates back to 2000. The couple was introduced through Bale's friend, actress Winona Ryder, for whom Blažić had worked as a personal assistant. Today they have two children, but otherwise, we know very little about the details of their lives as they wish to keep them private.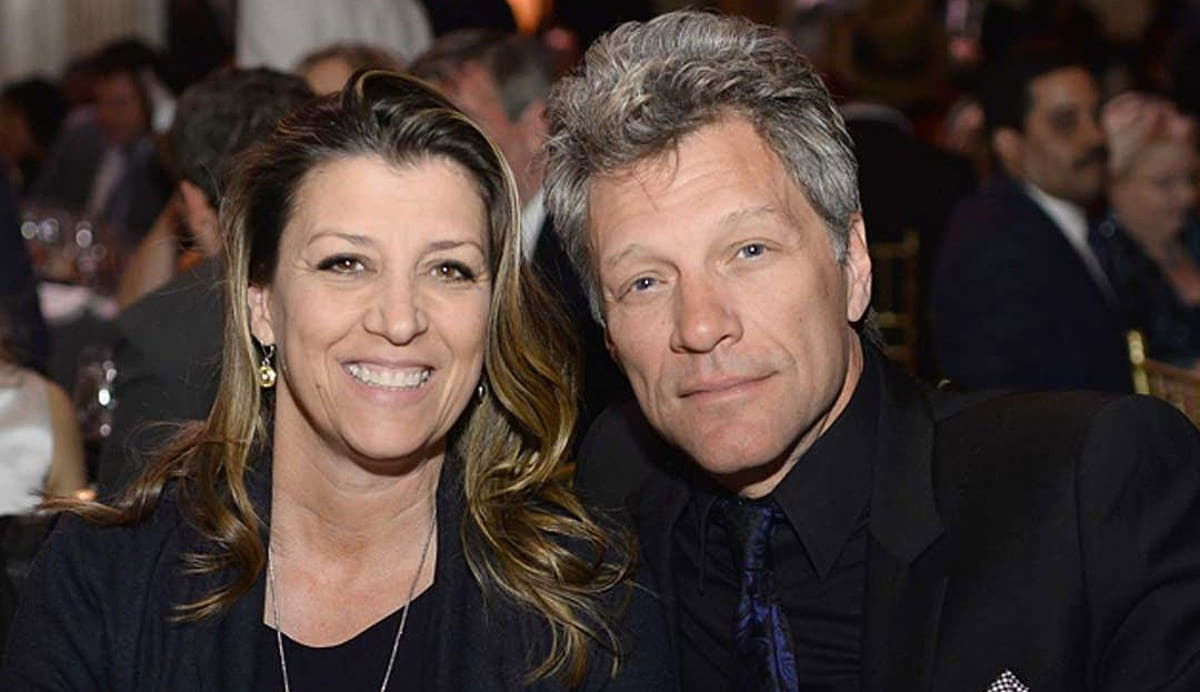 Jon Bon Jovi and Dorothea Hurley
If you ask most rock stars, one of the appeals of getting into the industry is the long line of beautiful female fans who are at your beck and call. But much like salmon, the legendary Jon Bon Jovi prefers to swim against the stream. Remarkably, he has remained faithful to a wife that has stood by him since long before he became famous. They met in high school and have been together for more than 40 years. They have four children and attribute the success of their marriage to "mutual respect."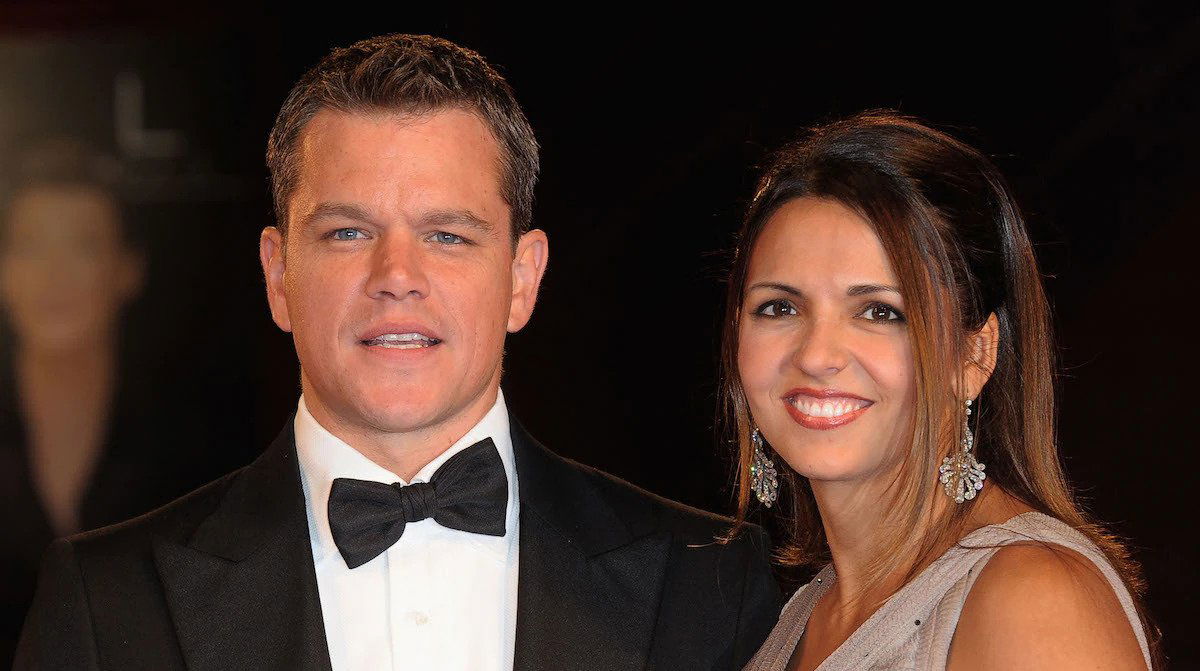 Matt Damon and Luciana Barroso
Once upon a time back in 2003, Matt Damon and a few fellow cast members from the romcom "Stuck on You" decided to get a meal and some drinks at a restaurant in Miami when one of the bartenders, Luciana Barroso, caught the actor's eye. The rest, as they say, is history. They tied the knot two years later and have lived happily ever after with their four children. One of the secrets of their success is that they never spend more than two weeks apart, which is a monumental feat of scheduling to be sure!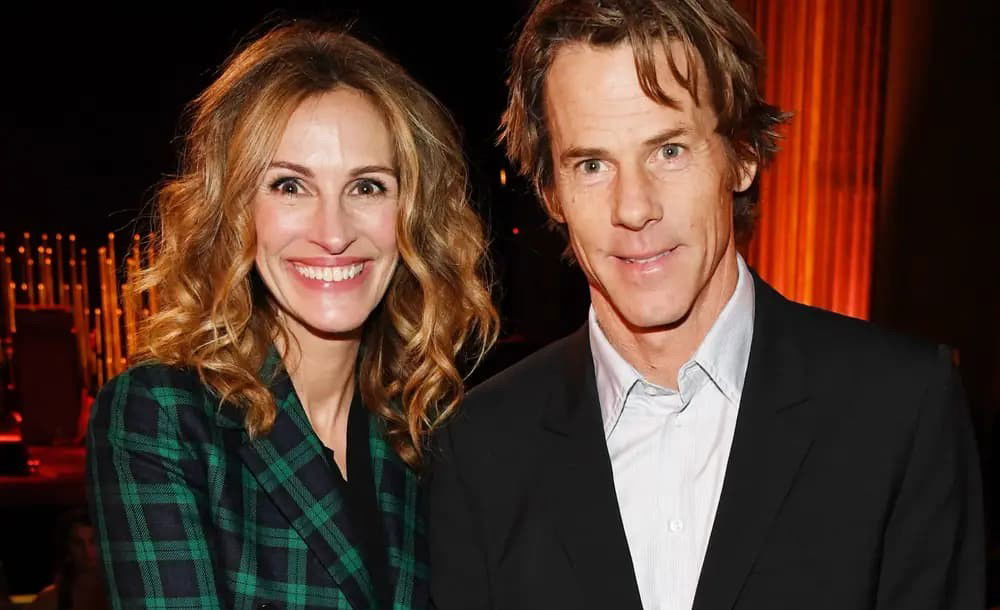 Julia Roberts and Danny Moder
Like so many celebrities, Julia Roberts struck out when she married another famous person — country music performer Lyle Lovett — back in the 1990s. But her second marriage — this time to cinematographer Danny Moder — has been a resounding success. They first met on the set of the 2001 romantic comedy film "The Mexican" and have recently celebrated the 20th anniversary of their marriage, which has produced three children. If you're hoping to learn more about their marriage, good luck with that. If there's anything Roberts has learned, it's that marrying somebody outside of the spotlight is the right approach.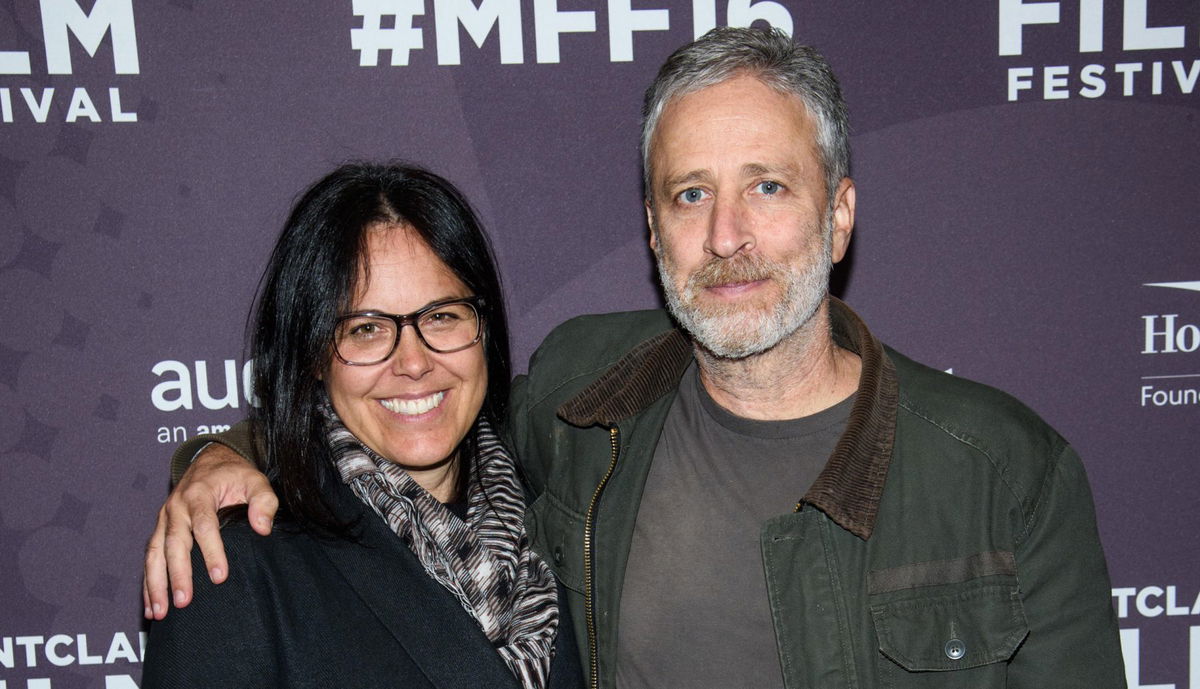 Jon and Tracey Stewart
Blind dates don't always work out, but it certainly helped the host of The Problem with Jon Stewart to find his soulmate. Back in 1997 while shooting a movie, an associate producer set Stewart up with a mutual friend, a veterinary technician named Tracey McShane. It turned out to be a perfect match and they went on to get married. He even proposed in a way that only celebrities with connections can — via the NewYork Times crossword puzzle. The couple has two children and, thanks to Tracey's position as an animal rights activist, Stewart has become a vegan.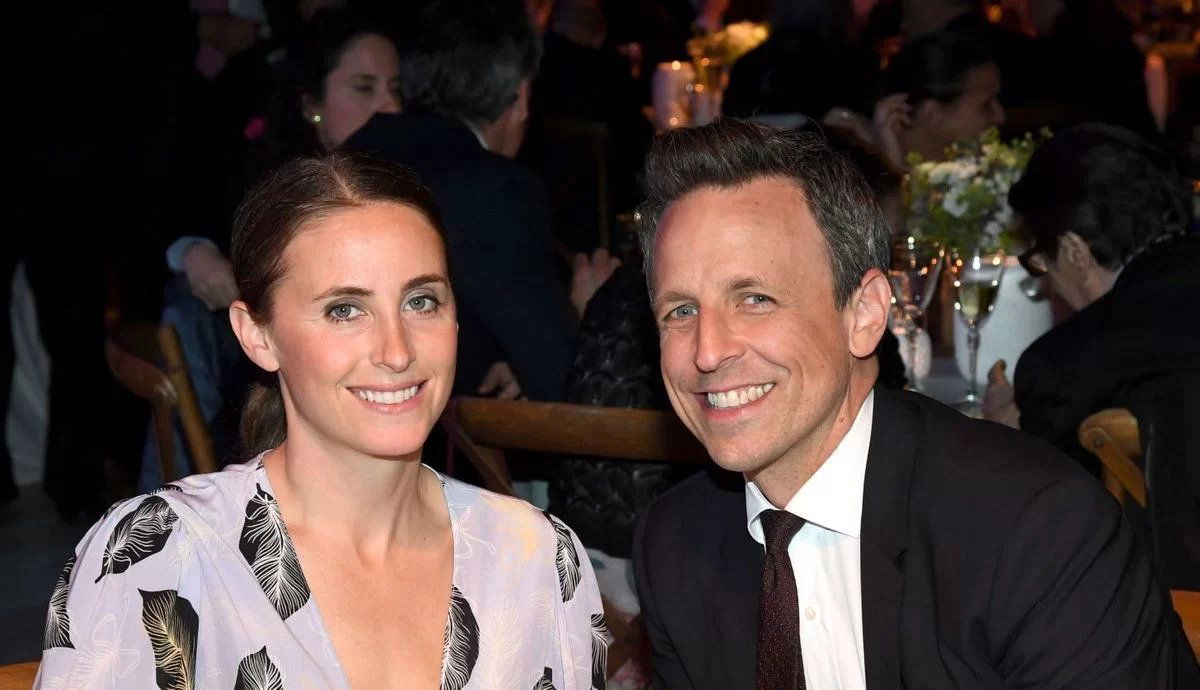 Seth Meyers and Alexi Ashe
The story goes like this: Back in 2008, former SNL cast member Chris Kattan got married to model Sunshine Deia Tutt and they lived happily ever after. And by "ever after" we actually mean "two weeks." Although their love wasn't meant to be, current Late Night host Seth Meyers did meet his future wife Alexi Ashe, a human rights lawyer, at the wedding. It just so happened that her sister, a set designer for the long-running sketch comedy show, had been invited as a guest of Kattan's wedding, so Alexi accompanied her. Meyers and Ashe had their wedding 5 years later and now have two boys.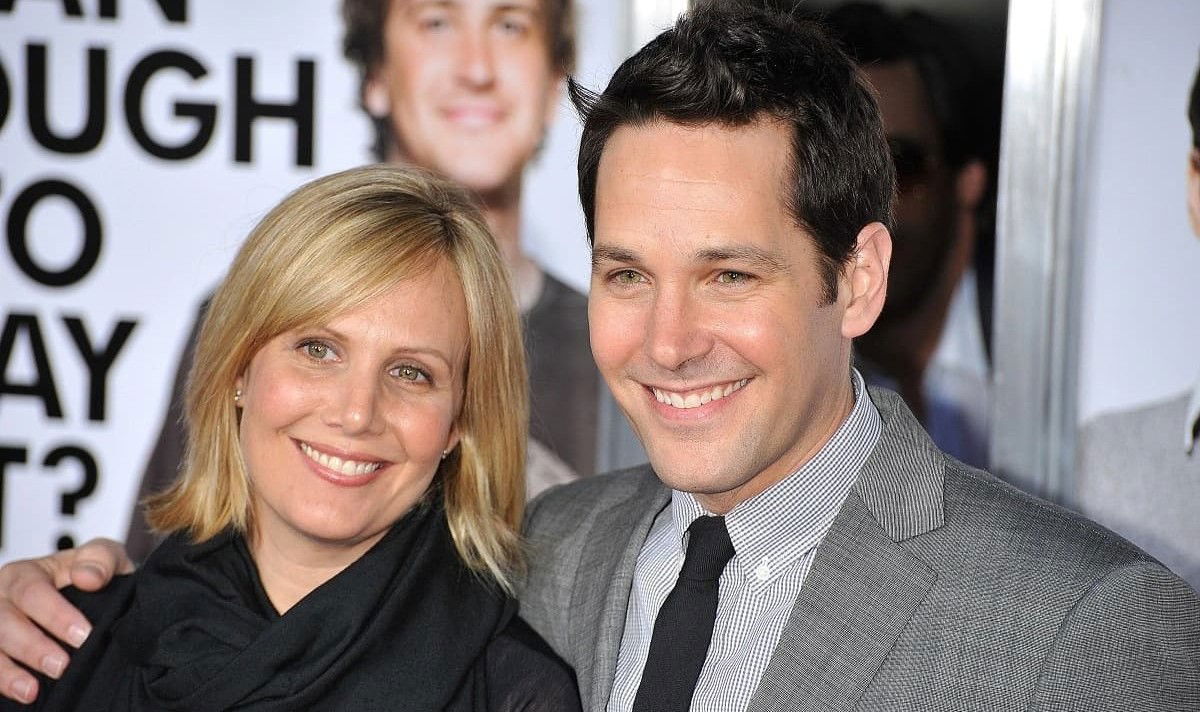 Paul Rudd and Julie Yaeger
Rudd is arguably the most likable, down-to-earth Hollywood star in the entire industry. It is therefore not a surprise that he would choose to marry somebody normal. Back in 1995 when he was starting to make it in the business, he had flown into New York and, not having any time to stop at his hotel to check in, he needed a place to keep his luggage while he took part in an audition. Julie Yaeger, who happened to work in the same firm as Rudd's publicist, offered to store it for him. They would go on to date for 8 years before finally getting married in 2003. They have two kids and remain ridiculously happy together.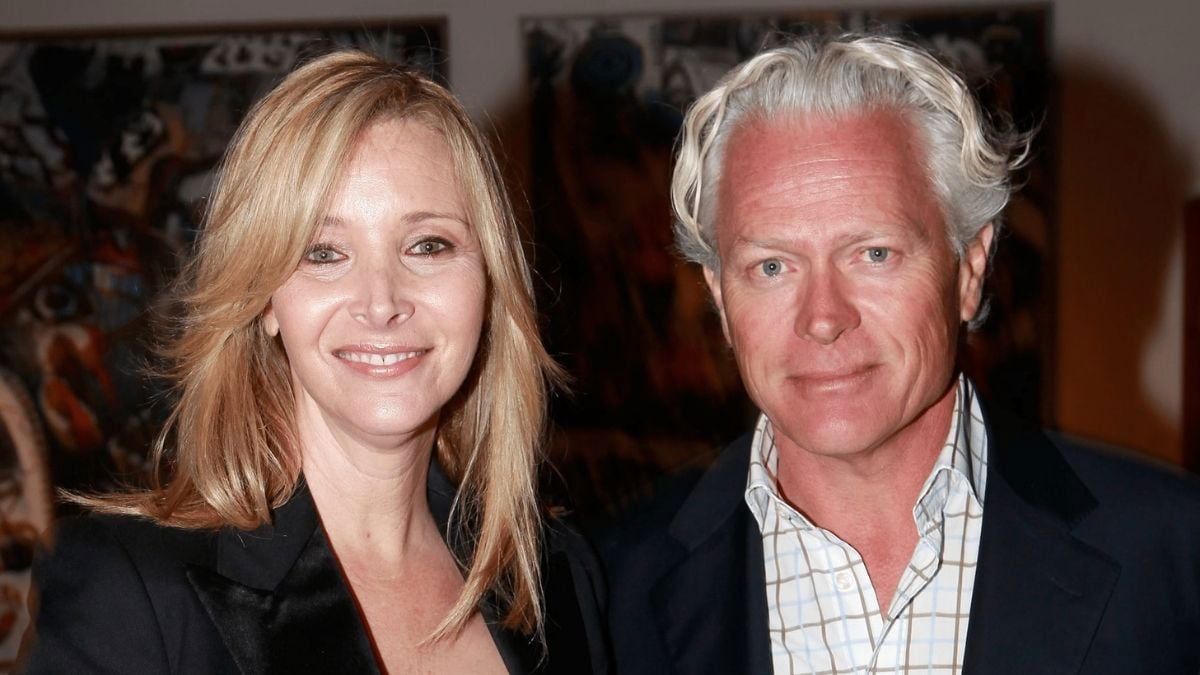 Lisa Kudrow and Michel Stern
Jennifer Aniston was once married to Brad Pitt. Courtney Cox and David Arquette were together for 14 years. But their "Friends" co-star Lisa Kudrow took a completely different route when, instead of marrying George Clooney or Jim Carrey, she chose French Advertising executive Michel Stern. They've been husband and wife since 1995, and when Kudrow was pregnant with their son Julian Murray, it became a plot element for her character Phoebe on the show. According to Kudrow, their marriage has worked precisely because they committed to making it succeed.