7 Curvaceous Models Who Are Changing the World of Fashion
7 Curvaceous Models Who Are Changing the World of Fashion
When it comes to the fashion industry, there has always been a very slim margin for what is considered an acceptable body image. This has been the case since the 90's, when the super-thin models became the standard. What is interesting is that the fashion industry did not start out this way. When the concept of the fashion model was formed in the 1950's, the industry-standard was the hourglass figure. The beautiful thing is that the fashion world is returning to its former glory and embracing a wider range of body types on the runway. And there are some beautiful and brave women who are at the forefront of this recent movement. Curvy models have been changing the fashion game, and taking plus size fashion from a marginalized sector to one that is celebrated and highlighted. Their important strides are trickling down as most things do in fashion, and leading to a body positivity movement that is totally reshaping how we see ourselves and our bodies, teaching us to be more self-accepting, and giving the same acceptance to diverse looks and shapes. To learn more about these amazing ladies, check out these 6 curvaceous models who are changing the world of fashion.
Ashley Graham
Ashley Graham has become one of the most popular curvy models in recent years. She is a total inspiration to all, and carries herself with such confidence and poise. She is one of the curvy models that carved out a lane for other models that have come after her, and has become a full-on body positivity activist. She uses her social media to promote acceptance and self-love, and has been featured in top designer fashion shows, such as Dolce & Gabbana, Dior, Gucci, and many others.
Paloma Elsesser
Paloma Elsesser became an instant hit after being found online through Instagram. She was discovered by makeup artist Pat McGrath who was looking for unique and intriguing faces. Elsesser has gone on to work with major brands like Mercedes Benz, Nike, and Fenty Beauty. Her stance is promoting diversity in the fashion industry and hopes to inspire many other women to embrace themselves and break into the industry.
Barbie Ferreira
Barbie Ferreira has become a household name in the past few years, mostly due to her role as Kat Hernandez in the hit HBO series Euphoria. Much like her character, Barbie is no stranger to taking bold changes. "I was the kind of girl in eighth grade who was coming in with an electric-blue smoky eye and fake lashes and everyone's like, 'Who the f*** is that?'", says Ferreira.
Candice Huffine
Candice Huffine has become a popular model as well, and has worked with several designers like Prabal Gurung and Christian Siriano. She has walked in several New York Fashion Weeks also. According to Candice, one of the biggest steps in her career was when she was featured in Vogue Italia. She has said that that will be a historic moment in her life. "People were looking at me in a different way. Curvy girls didn't have the opportunity to do editorial work that much. We were catalogue girls, online, e-commerce. You didn't really see us in an edgy, high-fashion way. That really changed the game," she said.
Precious Lee
Another trailblazer in the fashion world is Precious Lee. She has worked with several designers, and is changing the concept of what we consider a fashion model. She was a part of the spring 2021 collection of Versace in Milan. And Donatella Versace has great things to say about Precious Lee's appearance. "Her laughter, the way she moves, the self-confidence, the way she embodies sensuality in her own way. Plus, she is very easy to work with: professional, kind. What more shall I add? I just adore her," Donatella Versace said.
Iskra Lawrence
Iskra Lawrence is a curvy model who is all about body ownership and realizing that no one controls your body but you. She also is really big on being open about insecurities and staying vulnerable to inspire others. She even said that she would have some encouraging words for her 15-year-old self: I'd tell my 15-year-old self, 'this is me.' I spent way too much time comparing myself to other people and you can never be them — so you constantly feel like you're failing which is such a negative space to be in. So, when I stopped doing that and realized 'this is me' — accepting all the bits that I had issues with — it just really freed me from that mindset."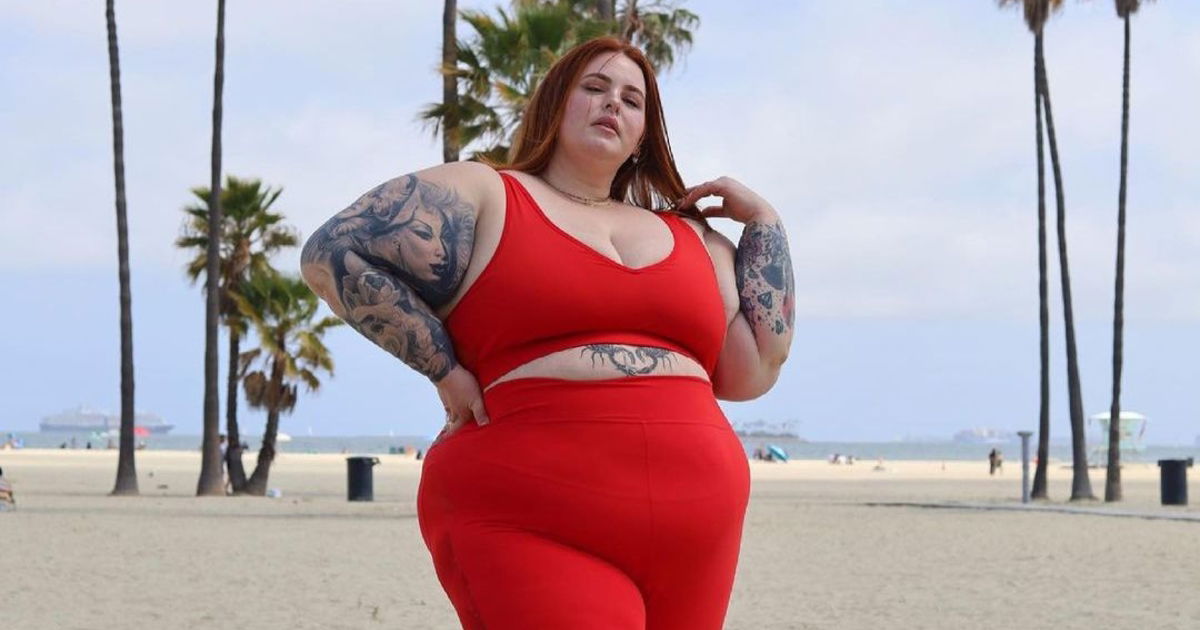 Tess Holliday
Another amazing model who is a huge influencer is Tess Holliday. She promotes body confidence and loving yourself no matter what size you are. She has started a campaign for plus size women to through societal standards to the wind and wear what makes them feel good and beautiful.

Tags: fashion, models, body confidence