These 14 Actors Took Their Feuding to The Next Level
Hollywood may seem like the perfect place to be; the destination point for all budding actors and actresses, and the fantasy land of young girls and boys but, the fairy tale land actually has its own share of backbiting, bitterness, and real-life feuds that transcends the big screen.
Some of the actors simply cannot put up with their co-actors; either because they play annoying unfunny pranks all the time, or are backstabbing opportunists- the list of conflict arousing issues is seemingly endless. This is perhaps one more time when we can wistfully proclaim, 'stars; they're just like us' because office beef is not limited to just restaurant staff and sales clerk. Over the years, some pretty big name celebrities have taken their misbehavior so far that other actors flat out refuse to take on any projects involving them. The cause of this is everything from deranged name calling to personality conflicts. Here are some of the more infamous beef between co-stars, and let's take a look at how it first came to be.
Jim Carrey and Tommy Lee Jones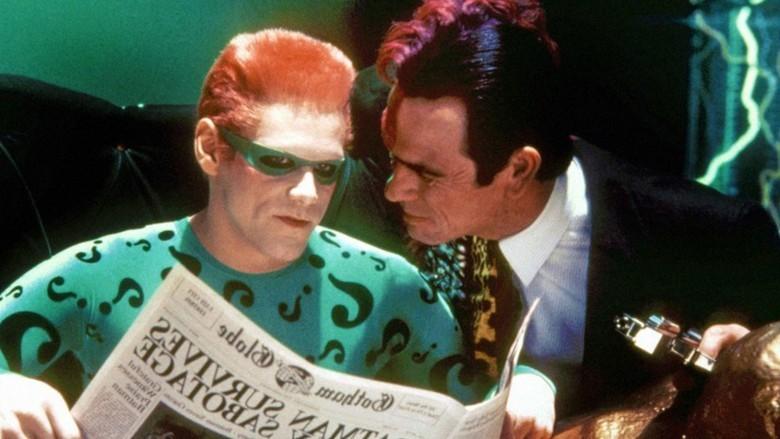 The height of Jim Carrey's comedic film career was arguably the period he starred in Batman Forever as the character, Riddler. A person who was definitely not a fan of Jim Carrey's comedic style was none other than is own co-star- Tommy Lee Jones, who played Harvey Dent. Members of the cast and crew and even the director, Joel Schumacher gave statements that Tommy Lee Jones came on set daily with an attitude. In an interview in 1996, the director told Entertainment Weekly "Jim Carrey was a gentleman, and Tommy Lee was threatened by him. I'm tired of defending overpaid, over-privileged actors."
The height of Jones and Carrey's beef was perhaps on the night before the pair was to film a scene together. Carrey states that he and Jones had a chance encounter at a restaurant and the former walked up to Jones' to exchange hellos. The actor was quite shocked; however, with the response he got. Carrey told Howard Stern that the other actor "… got up, kind of shaking, and hugged me and said, 'I hate you. I really don't like you'. And I was like, 'Wow. What's going on man?' And he said, 'I cannot sanction your buffoonery.'" That is a great line, don't you think?
Julia Roberts and Nick Nolte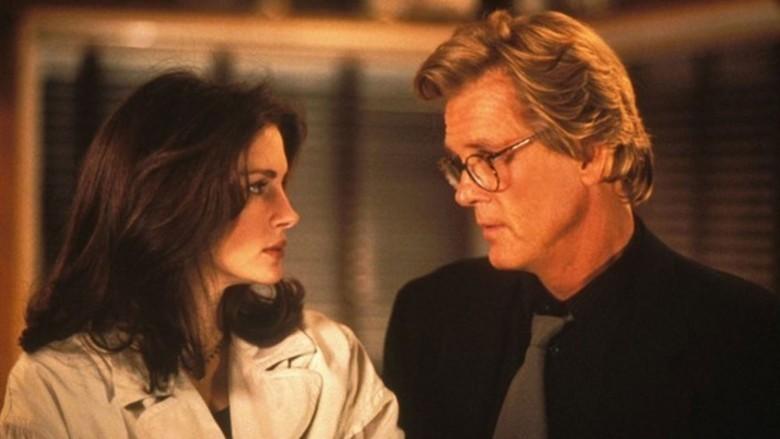 1994 saw the tragic pair of Julia Roberts and Nick Nolte star in the romantic comedy, I Love Trouble. Unfortunately, the two stars did not click on the set at all, and their backstage quibbles definitely resonated onscreen as a lack of chemistry. It got so bad that the director of the movie Charles Shyer scheduled to have as many scenes as possible shot separately to avoid the two stars being in close proximity of each other.
In the middle of filming the movie, Julia Roberts in an interview with New York Times stated that her co-star Nick Nolte was ''completely disgusting…seems to go out of his way to repel people.'' Nolte reiterated with his own statements saying; "It's not nice to call someone 'disgusting.' But she's not a nice person. Everyone knows that." The pair's feud definitely did not die, as so many years later in 2009; Roberts gave a very memorable vulgar impression of a past co-star during an appearance on The Late Show. It didn't quite take a genius to figure out who she was mocking.
James Franco and Tyrese Gibson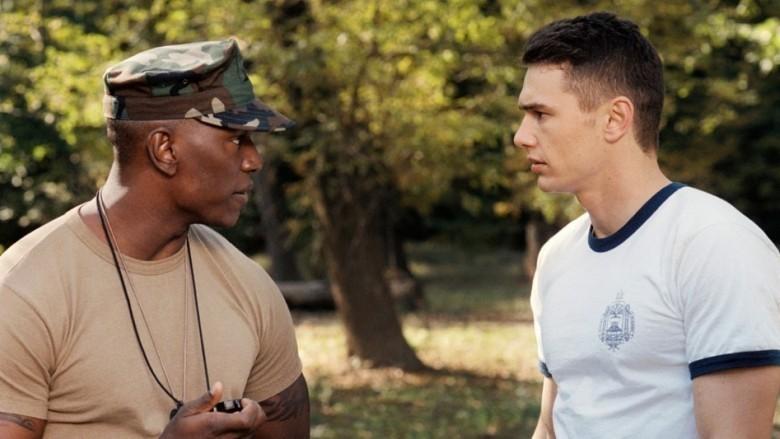 Fans of the 2006 military drama, Annapolis, would recall it centering on boxing to the tournament organized for U.S Naval Academy officers and recruits. Things took a nasty turn behind the scenes; however when star James Franco took things a bit too far with his co-star Tyrese Gibson. Gibson has released statements saying that Franco went as far as landing punches on his co-star during rehearsals for their boxing scenes. Gibson told Elle magazine, "The dude was full-on hitting me," Gibson told Elle. "I was always like, 'James, lighten up, man. We're just practicing.' He never lightened up."
Franco has never admitted that he hit Gibson, but did admit in an interview with GQ that, ''I was probably a jerk''. Although not much in the way of apologies, Gibson put a stamp on things when he said in 2007, "I never want to work with him again, and I'm sure he feels the same way. It felt very personal. It was fed up."
Will Smith and Janet Hubert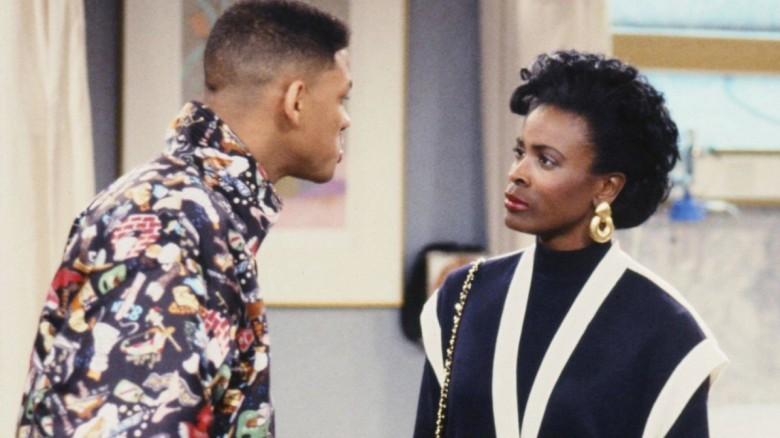 Fresh Prince of Bel-Air fans is most likely aware that the actress playing Aunt Vivian had to be replaced midway through the series. They probably do not know why though. The actress Janet Hubert was the original person playing the role of Aunt Vivian in the beginning, until 1993. In 1993, she was then replaced by Daphne Reid, who played the role until Fresh Prince ended in 1996.
Accounts and reports from show insiders and Janet Hubert have said that Smith and the younger cast members were not nice to her on the set. She said that the cast members "…some heinous, horrible things to me—they were like bad kids, Will and Alfonso [Ribeiro]." Smith, however, knocked down those allegations. In a 1993 interview with a radio station, he said that Hubert had a bad attitude on set and while filming and that, ''No matter what, to her, I'm just the Antichrist.'' Hubert did not take that lying down, and in 2011, the actress told TMZ that she could never work with Smith again. "There will never be a reunion … as I will never do anything with an a**hole like Will Smith," she ranted. "He is still an egomaniac and has not grown up."
Shannen Doherty and Everyone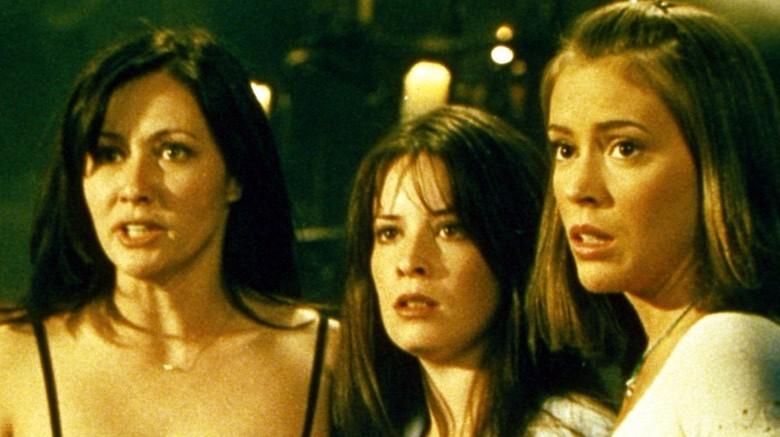 One of the things that all of Shannen Doherty's female co-stars have in common is perhaps a shared dislike for the actress. Doherty is popular for having some of the nasty on-set feuds between co-stars, and on the set of Beverly Hills 90210, she nearly came to blows with fellow castmate, Jennie Garth. Another 90210 stars, Tori Spelling, said in a 2015 Lifetime special that she got Aaron Spelling, her father, to get Doherty fired off the teen drama.
Four years after the 90210 debacles, Doherty found herself in the middle of another feud. This time, with castmate Alyssa Milano on the set of the movie, Charmed, which was another Aaron Spelling production. Alyssa Milano has said that days on set were really rough, and ''it was very much sort of like high school.'' Also, an inside source from the show told TV Guide in 2001 that "it eventually became clear that [either Doherty or Milano] had to go." It has been over 10 years since the whole debacle which ended in Doherty's departure from the movie, but things seem to have been resolved between the pair. When Doherty was diagnosed with breast cancer in 2016, Milano reached out to her, and the two seem to now be on friendly terms again.
Richard Gere and Sylvester Stallone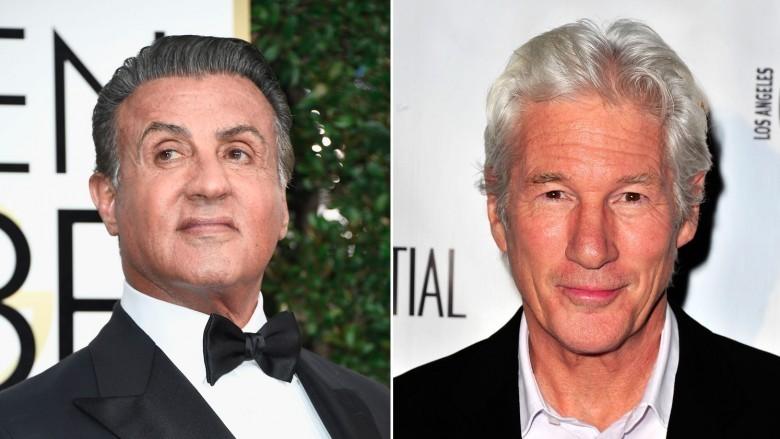 It has been fairly obvious to everyone that there's heated behind-the-scenes feud between Richard Gere and Sylvester Stallone. Stallone opened up about the beef between the stars during an Ain't It Cool interview in 2006. Stallone said that Gere was the one originally cast as the lead actor, Chico, in the popular 1974 drama, The Lords of Flatbush. Even though the drama was a hit, the co-stars failed to hit it off as Stallone and Gere clashed on the set, which led to Gere being replaced by Perry King.
Stallone said that he remembers Gere being a real jerk on the set, including getting rough during fight scene rehearsals, and even spilling food on Stallone's pants; "The director had to make a choice: one of us had to go, one of us had to stay. Richard was given his walking papers and to this day seriously dislikes me. He even thinks I'm the individual responsible for the gerbil rumor. Not true… but that's the rumor."
Robert Downey Jr. and Terrence Howard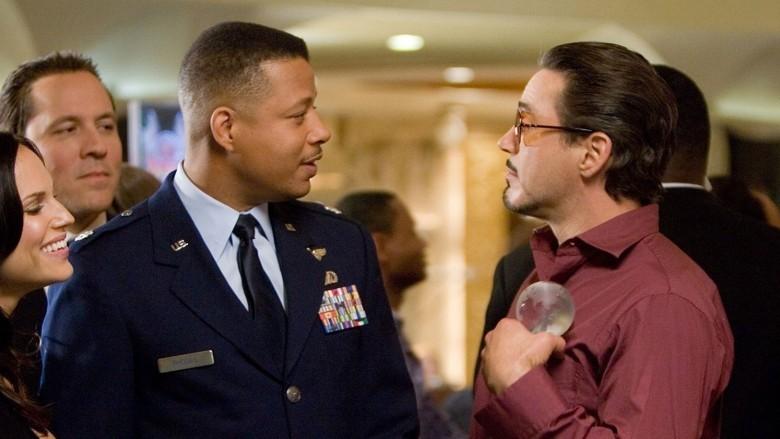 Terrence Howard definitely has no reservations about speaking up against his former co-star, Robert Downey Jr. In 2013, Howard made an appearance on watch What Happens Life, and said the studio had initially signed him to a three-movie deal, "they came to me with the second and said 'Look, we will pay you one-eighth of what we contractually had for you, because we think the second one will be successful with or without you'. I called my friend that I helped get the first job, and he didn't call me back for three months." For another three years, the pair did not manage to settle their differences, but they eventually came together again at the wedding of director Brian Grazer, in 2016.
Kevin Smith and Bruce Willis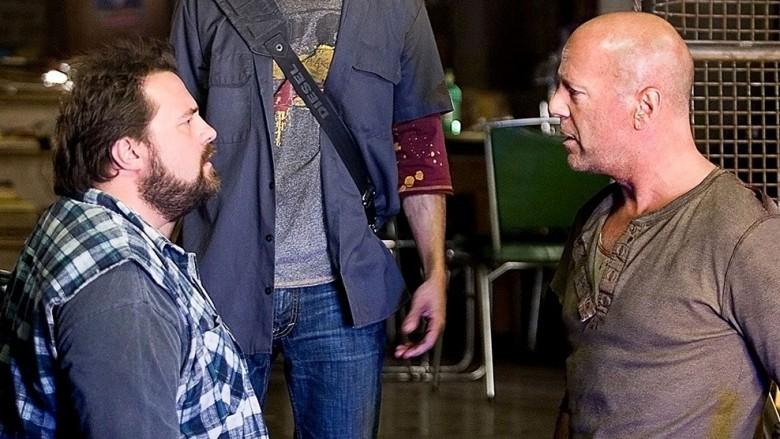 Live Free or Die Hard found Kevin Smith and Bruce Willis working together with little or no qualms, the two actors found it harder to share the set of their 2010 police comedy, Cop Out, where Smith was a director and Willis starred. Before working together on the not so great movie, Smith was vocal about his admiration for the Die Hard superstar and even took a pay cut just to work with Willis. Unfortunately, the dreams of meeting/working with your heroes are often overrated, as the two superstars came with their massive egos.
Smith has described his experience while directing Willis as ''soul-crushing'' and gives all of the credit to Willis's co-star Tracy Morgan, for helping him get through the filming process… "Were it not for Tracy, I might've killed myself or someone else in the making of that movie." Smith released a memoir in 2012, Tough Shit and went further into the details of the experience, saying that Willis was the unhappiest, most bitter, and meanest emo-b*tch I've ever met at any job I've held down. And mind you, I've worked at Domino's Pizza." Harsh.
Wesley Snipes and Ryan Reynolds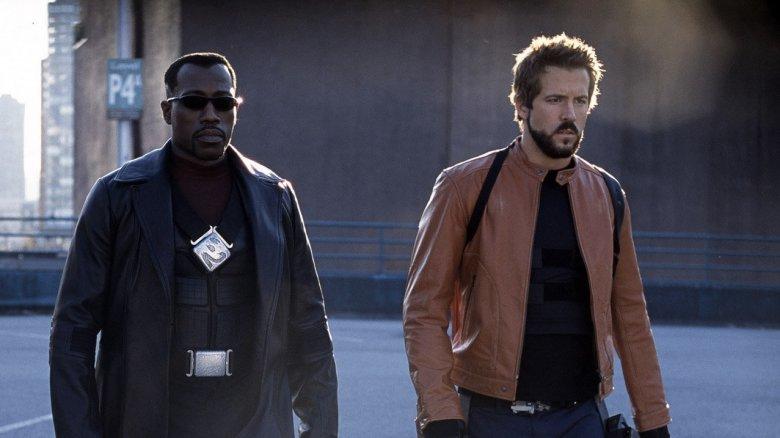 Blade Trinity is probably more famous for its lack of excitement than the excitement from actually watching the movie, and readers would probably having a better time reading Patton Oswalt's account of his experience on the set of the movie. The first two films in the trilogy may have been huge. But the third was a complete let-down and left fans groaning. Oswalt says that director David S. Goyer should be devoid of any blame concerning how the movie turned out, mostly because the director was too occupied handling the erratic behavior or his lead man, Wesley Snipes.
Wesley was just f****** crazy in a hilarious way," the actor and comedian told A.V. Club. "He wouldn't come out of his trailer, and he would smoke weed all day." Oswalt claimed Snipes "tried to strangle the director" at one point, which led to Goyer hiring a bunch of bikers as bodyguards. "And that freaked Wesley out so much that, for the rest of the production, he would only communicate with the director through Post-It notes. And he would sign each Post-It note 'From Blade.'"
The feud did not just end with Goyer though. The star reportedly also failed to get along with his co-star, Ryan Reynolds, going so far as refusing to call the actor by his name. "He refers to Ryan Reynolds as 'that cracker,'" one executive crew member told writer Chris Parry on condition of anonymity. "'Tell that cracker to get out of my eye line,' and 'tell that cracker to get his lines right.'" Reynolds laughed off the comments when he was once asked about working with Snipes again, and he gave an emphatic 'no''.
Tom Sizemore and Val Kilmer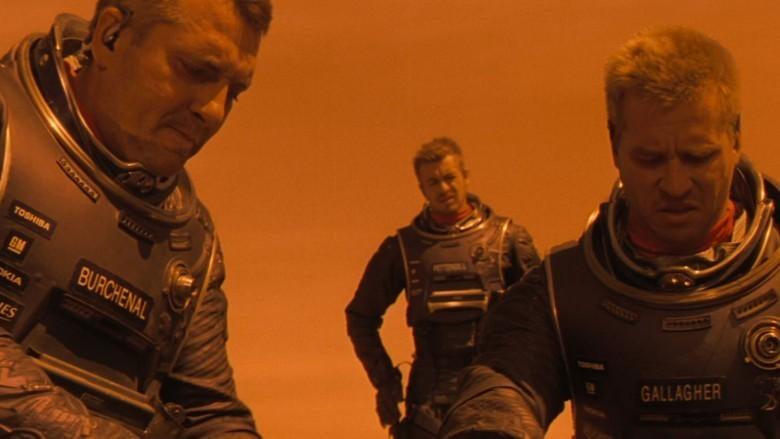 The 90s acted as a grand rise to fame for actor Tom Sizemore, with his parts in huge dramatic films like Heat in 1995, mostly to thank. Sizemore famously starred in the 1995 movie alongside co-star Val Kilmer. The pair reunited again on the set of Red Planets five years later, and the reunion saw a lot of bad blood brewed. Reports claim that the beef started when production decided to ship Sizemore's exercise equipment down to the filming site, Australia. And he was not too happy about that.
Sizemore wrote in his memoir titled By Some Miracle I Made It Out of There, the whole debacle reached its boiling point when a loud argument escalated into a 50-pound weight being thrown at Kilmer by Sizemore. Luckily, the angry actor missed his intended target. A producer later told Sizemore to carefully avoid Kilmer's face in the instance of another bloody, physical fight. Sizemore agreed, and followed by hitting Kilmer in the chest and saying, ''I'm never going to another planet with you again.'' The pair were said to have buried the hatchet; however, and seem to be on speaking terms now.
Julianna Marguiles and Archie Panjabi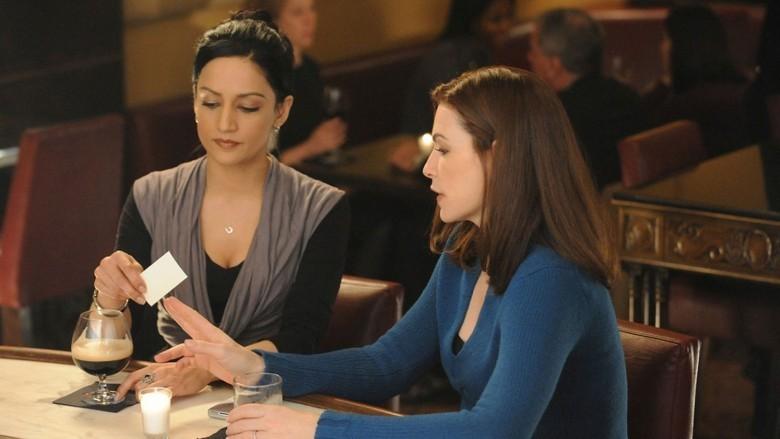 Viewers may have been treated to good drama from the show The Good Wife, but there was already enough feuds and tension behind the scenes between co-stars Archie Panjabi and Julianna Margulies before Panjabi finally left the show. The on-screen characters the women portrayed were actually good friends but, the actresses were not. Their feud was so bad that the pair refused to be filmed together for a really shocking 51 episodes, and most of the communication between their on-screen characters were conducted over the phone. When Panjabi left the show, the pair was finally forced to have a scene together, but they still found a way around that. The magic of CGI and green screen came into play as the two actresses actually filmed their scene together, separately. Not being able to stand a co-worker enough to share a room with them is definitely a sign you need to leave – just as Punjabi did.
William Shatner and George Takei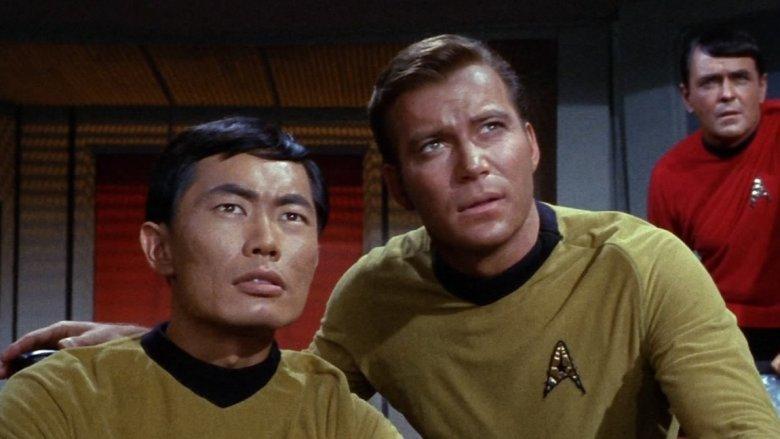 This pair's feud lasted an astounding 10 years and sprouted onset of the original Star Trek series, which lasted between 1966 and 1969. The duo reportedly clashed over close-ups and Shatner who played the role of Captain Kirk was quoted by his co-star Takei, as not being ''a team player''. Shatner however, claims to have barely known Takei and even went as far as putting his co-star's mental health under question.
"There's such a sickness there, it's so painfully obvious that there's a psychosis there," Shatner said. "I don't know what his original thing about me was, I have no idea… I literally don't know him. I didn't know him very well on the series. He'd come in for a day or two, as evidenced by the role he played."
Takei, on his part, says he knows his former co-star Shatner way better than he's comfortable with. While filming his weeklong appearance on The Howard Stern Show, Takei told the radio host that Shatner, who he described as self-centered among other things, refused to take the stage together with the other cast members in the humor of the sick James Doohan's final convention appearance. Shatner reportedly referred to his former co-star's sickness as ''Alzheimer's crap''.
"[A] monstrous statement," Takei said of Shatner's choice of words. "It was not surprising, but yes, shocking. This is the usual thing that happens on the set, whether it was the TV series or the movies, or at conventions. This was another convention where he decided he was not going to do what they wanted him to do, and he walked out." Doohan, unfortunately, passed away in 2005.
Tony Curtis and Marilyn Monroe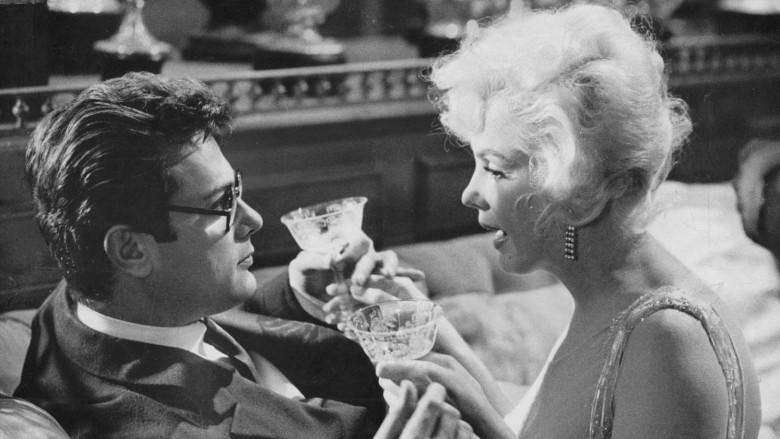 Some might consider Some Like It Hot as one of the greatest comedies of all time, but filming and set conditions were not the most fun thing; most especially for co-stars Marilyn Monroe and Tony Curtis. Monroe was notoriously trouble causing the person on set, making the producers lose money and time to keep up with her erratic behaviors. Curtis apparently had the last straw when he had to re-film a kissing scene with Monroe. Later, when he was asked what it felt like to kiss Monroe, Tony replied, ''it was like kissing Hitler!''
Bette Davis and Joan Crawford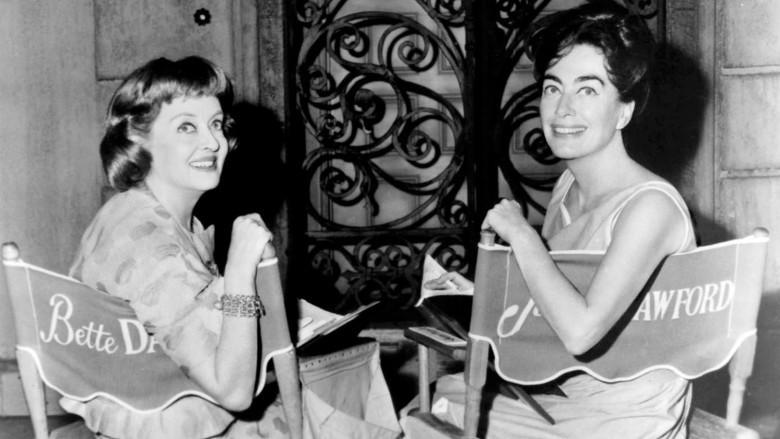 This is arguably one of the most famous Hollywood feuds of all time, so heated and drama filled that FX developed a series which revolved around the feud and characters involved, with Jessica Lange playing the role of Joan Crawford, and Susan Sarandon playing the role of Bette Davis. Reportedly, these two's feud dates way back to the 1930s, while Davis starred in Dangerous with co-star Franchot Tone. Davis soon fell, and fell hard, for the charming, handsome actor, but the ball tipped in favor of Crawford for that round, with the actress marrying Tone after production of the movie wrapped up. Davis let everyone know how she felt about that turn of events, even saying that ''Crawford slept with every male star at MGM except Lassie.''
Their bitter rivalry reached its pitch in the 60s when the unfriendly pair found themselves as co-stars on the psychological thriller, Whatever Happened to Baby Jane? which served as an almost real life mirror of their feelings towards each other, since the characters in the movie were two antagonistic sisters. However, Crawford lost her composure when she was snubbed by the Oscars, and only her co-star Davis was nominated for an award for her role in the film. She went as far as starting a campaign against Davis, and eventually got some glory when she got to accept the Oscar on behalf of Anne Bancroft, who eventually emerged as the winner of that award but was unable to attend. Producer William Frye spoke up about Davis' reaction during Oscar's after-party. He recalls that the slighted actress filled a glass all the way to the rim with scotch and proclaimed that the drink was for Crawford. Frye corrected her by saying that Crawford drank vodka, not scotch, but Davis retorted with a scathing, ''I don't care what she drinks. This is going into her f***ing face.'' We are left to imagine what went down after that.