8 Priciest Superyachts in the World
Mansions floating on water. That's essentially what superyachts are. They've got dozens of bedrooms, dance clubs, private cinemas, and everything else that folks with unlimited bank accounts would ever want.
Superyachts aren't something that simply comes off an assembly line. It takes the world's foremost architects and engineers to build such a technological marvel. Of course, when you demand the absolute best, it won't be cheap. But one of the allures of owning a superyacht is that very few people in this world can afford to.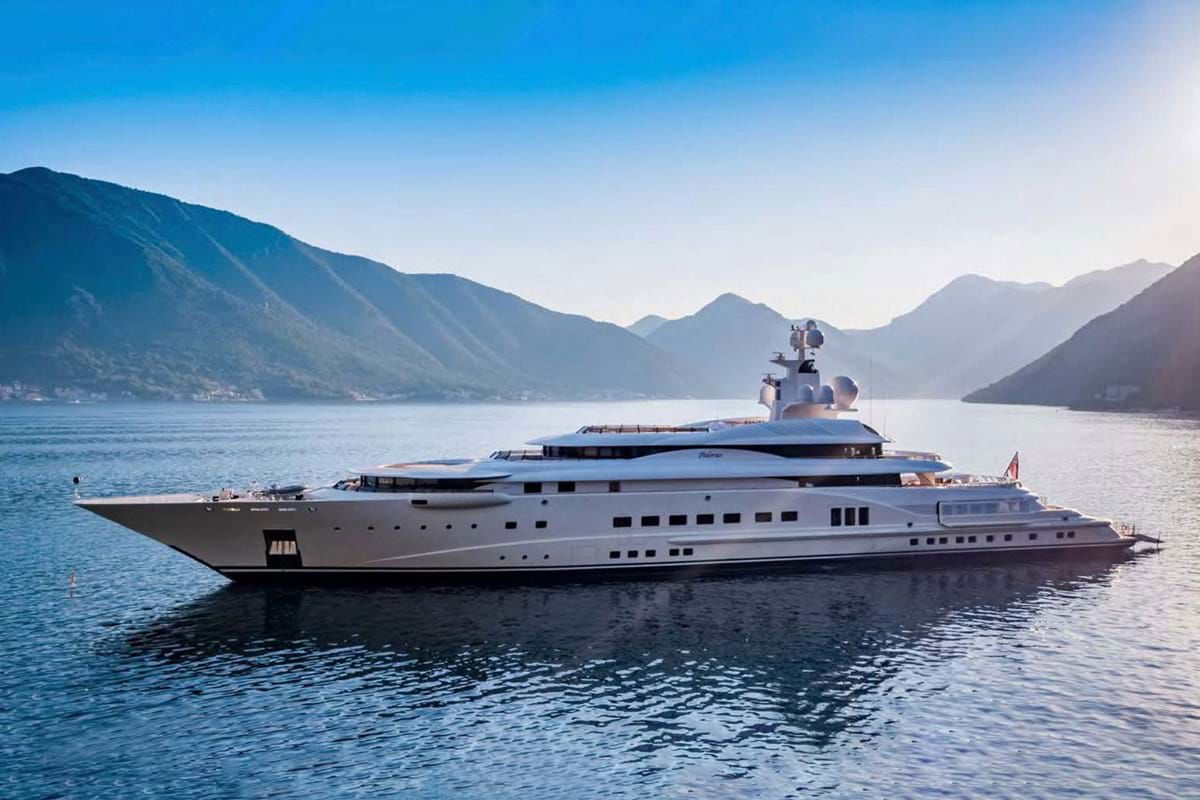 8. Pelorus – $300 million
Originally launched in 2001 and then built upon in 2003, Pelorus is named after the Greek word for "vast," which makes sense given that it is one of the world's biggest yachts. It was originally owned by Abdullah bin Zayed Al Nahyan, the son of the founder of the UAE, but today it is in the possession of Hong Kong real estate tycoon Samuel Tak Lee, who is believed to have paid a billion dollars (more than triple the yacht's actual value) for the privilege.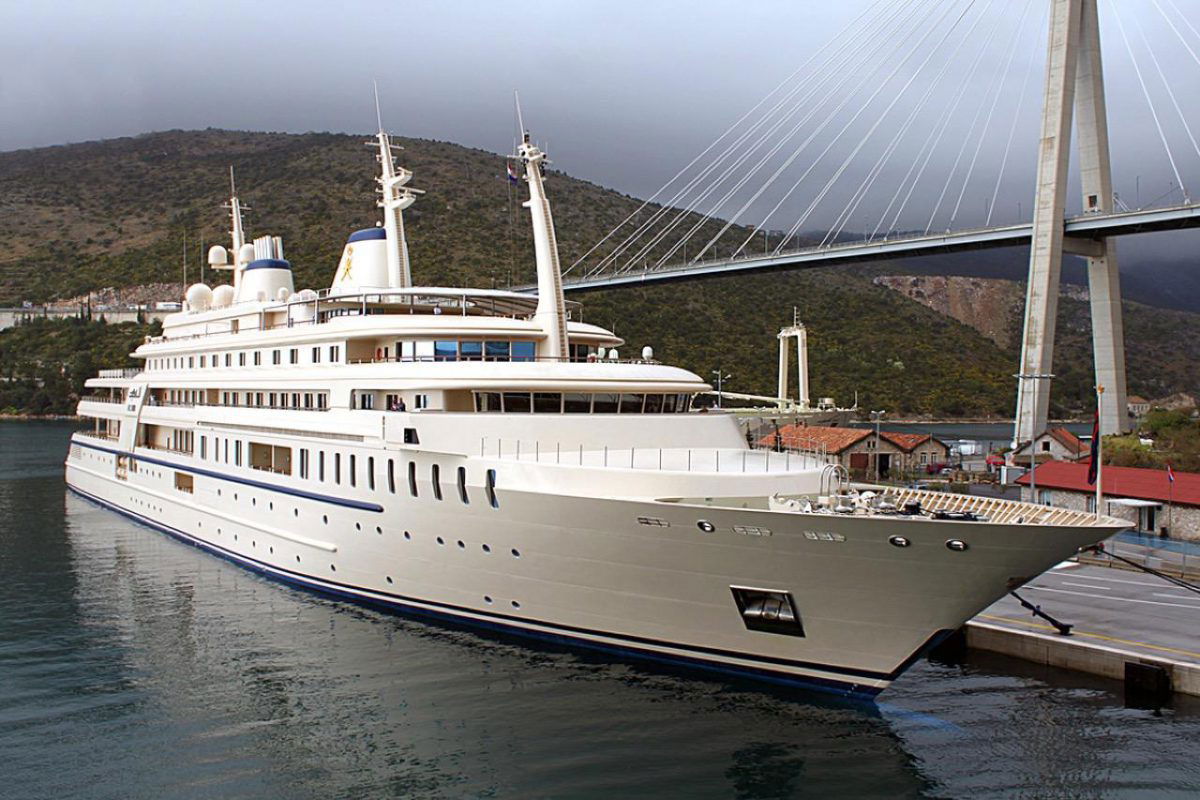 7. Al Said – $300 million
Owned by Haitham bin Tarik, the Sultan of Oman, Al Said was built in 2008. It is one of the longest superyachts in the world at more than 500 feet in length, can accommodate up to 70 guests and a crew of 150. Not much is known about the yacht's amenities, although it is noted for featuring a concert hall that can house a full chamber orchestra.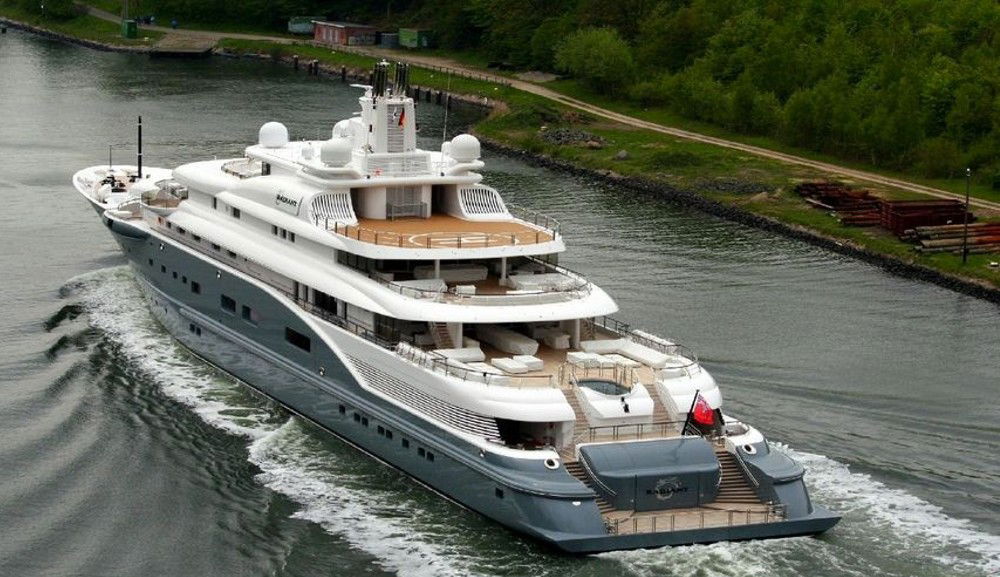 6. Radiant – $320 million
With its jacuzzi, garage to keep your collection of luxury cars, a sauna, movie theater, and gym, there is plenty to do aboard the Radian, built in 2009 and owned by billionaire Emirati Abdullah Al Futem. But pirates beware! It is rumored that this superyacht is armed with a powerful water cannon capable of fending off the most adventurous of eye-patched, peg-legged treasure hunters.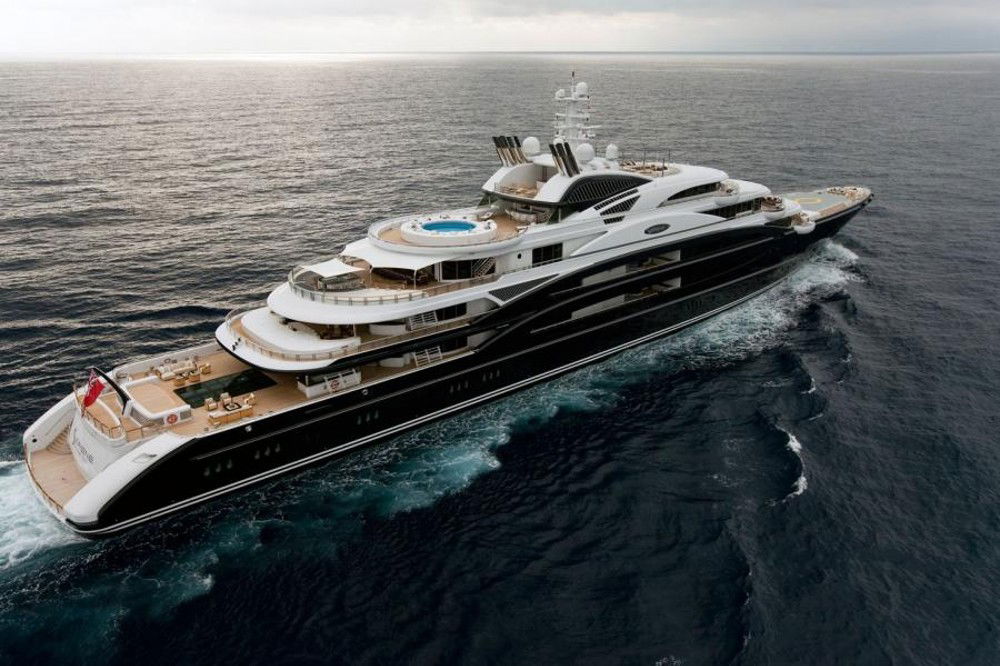 5. Serene – $330 million
Designed by Norway's very own Espen Oeino, one of the finest yacht architects in the world, the Serene was launched in August 2011 and is currently owned by Mohammed bin Salman, the Crown Prince of Saudi Arabia and one of the most powerful, ruthless men in the world. Given all of the yacht's features — a large outdoor cinema, a piano room, and an underwater room in which to observe marine life — it comes as no surprise that this is nicknamed "the Floating Palace." You'll also find a snow room, a steam room, and even a pool filled with seawater because who among us wouldn't want to enjoy water in its various states when on a yacht?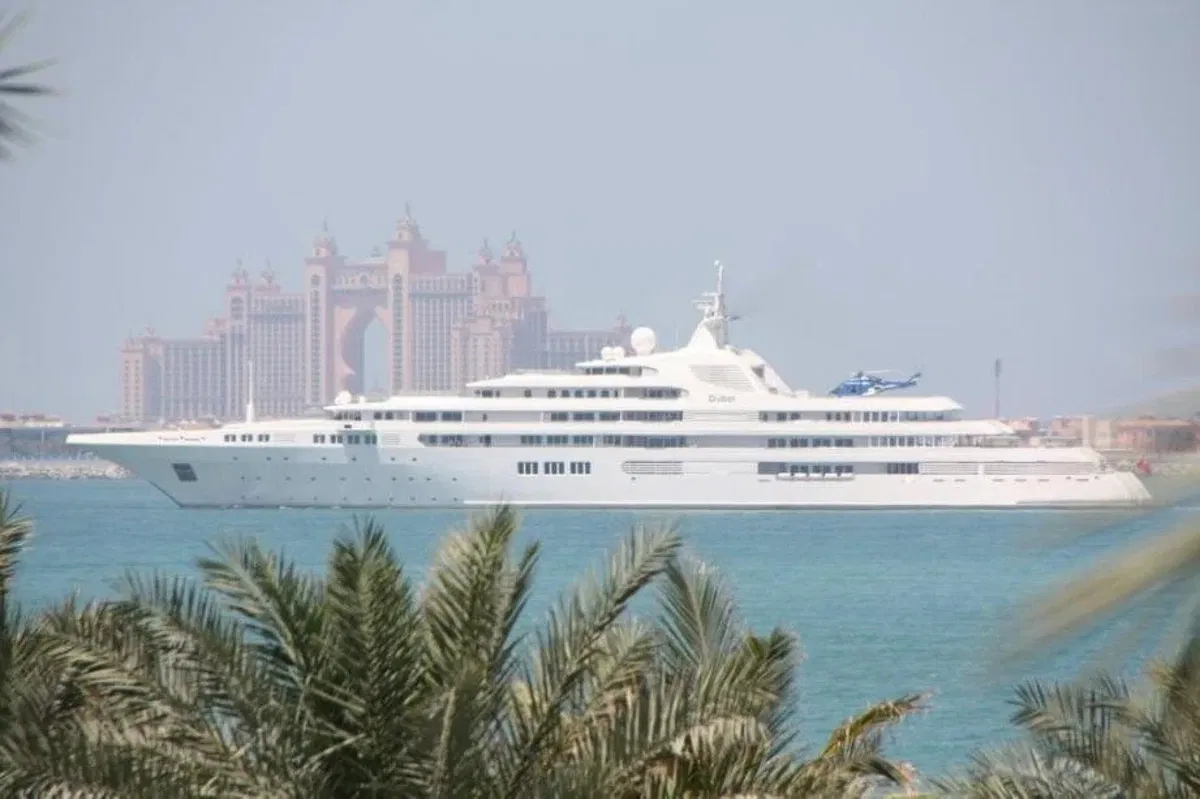 4. Dubai – $350 million
Most of us peasants would be lucky enough to own a humble fishing boat. But when you are Mohammed bin Rashid Al Maktoum, the Prime Minister of the UAE and ruler of Dubai, you need a yacht and you absolutely need to name it after the city you lord over. The Dubai was constructed in 2006 and is among the world's longest, spanning 530 feet or nearly two football fields. It contains a luxurious mosaic swimming pool, jacuzzis, areas to get tan under the hot desert sun, and even a helipad because landing on your yacht in the middle of the ocean sure beats boarding from the docking area, right?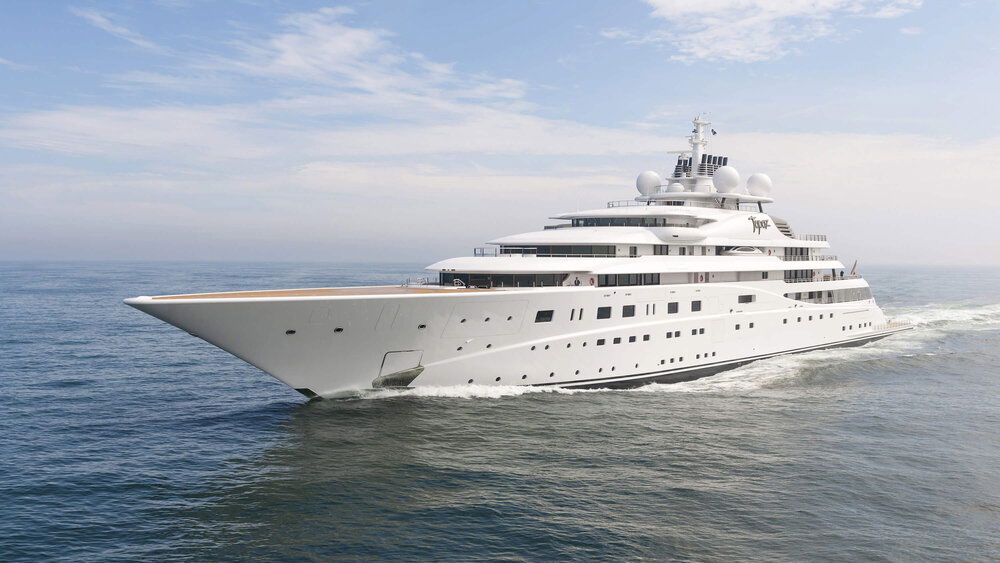 3. Motor Yacht A+(also known as Topaz) – $527 million
Currently owned by UAE's Deputy Prime Minister Sheikh Mansour bin Zayed Al Nahyan, when the Topaz was launched in 2012 it was the 4th largest yacht in the world. Among the amenities are a fitness hall, two helipads (because two is better than one), a swimming platform, and two diesel generators that will keep the giant ship powered even if there's an emergency.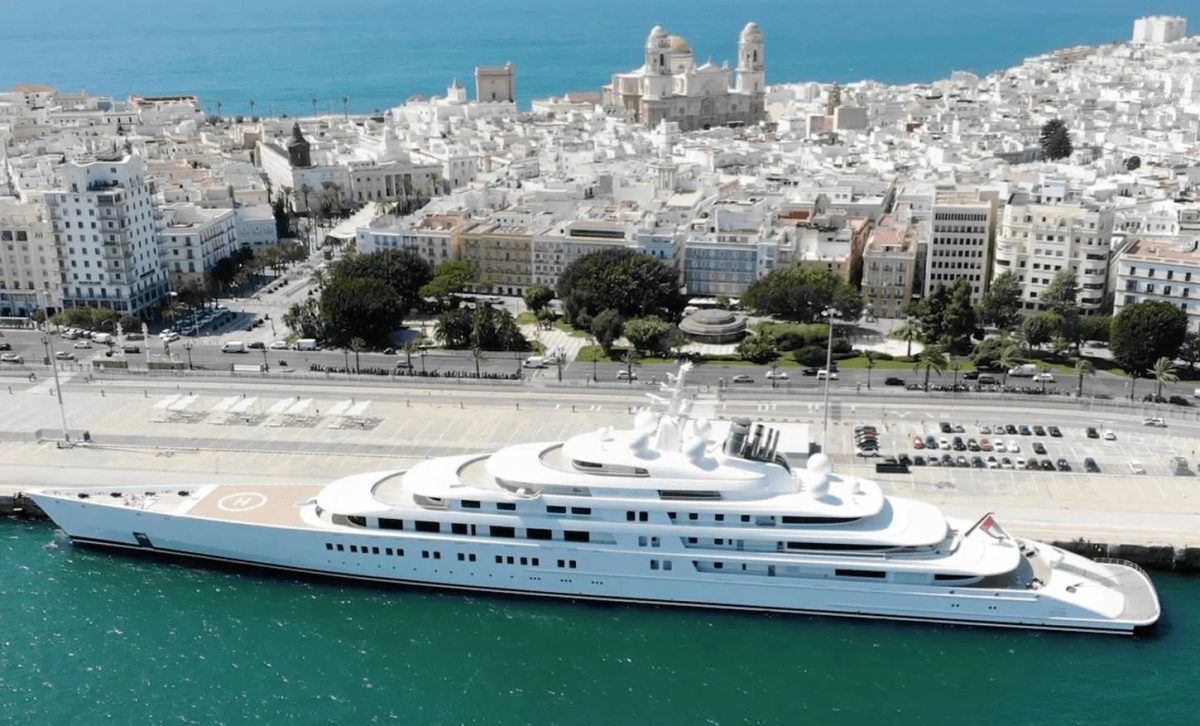 2. Azzam – $600 million
This German-built vessel stretches nearly 600 feet, making it the largest private yacht in the world. Perhaps the one feature that really makes it stand out from the rest is its own missile defense system, which was intended to protect its late owner Khalifa bin Zayed Al Nahyan, the president of the UAE until his death in 2022. It contains two powerful diesel engines that allow it to reach speeds of 32 knots (37mph), leaving all other yachts in the dust…or water, we guess.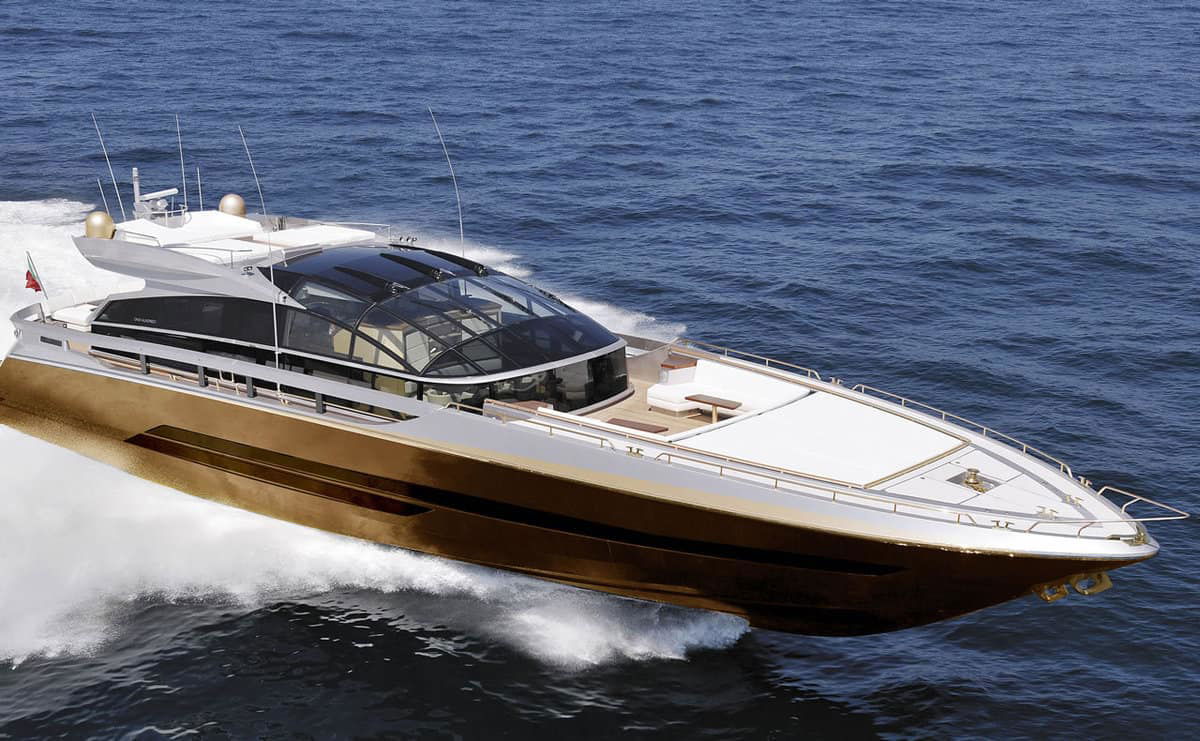 1. History Supreme – $4.8 billion
History Supreme is the world's most expensive yacht and it really isn't even close. Who owns this yacht containing 220,000 pounds of solid gold and platinum? Technically it was purchased anonymously by a Malaysian businessman, but those who are in the know say that man is none other than Robert Kuok, the multi billionaire founder of Shangri-La Hotels and Resorts. If you aren't impressed yet, consider this: the yacht features a genuine T-Rex dinosaur bone mounted on a wall…but not just any ol' wall. It's made of meteoric stone! We know, right?