Rich Female Celebrities Who You Never Knew Have Even Richer Hubbies (2 of 3)
Nicky Hilton and James Rothschild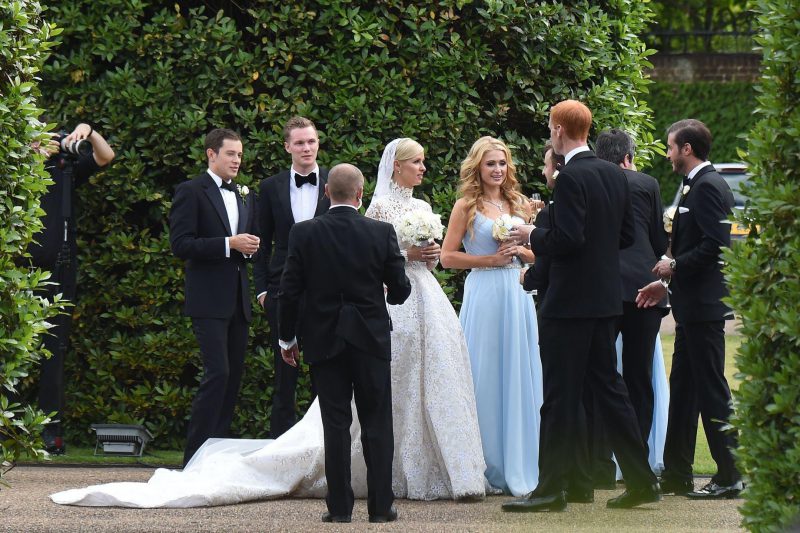 Wow, Nicky Hilton is a total millionaire heiress, and she's somehow managed to find someone even more wealthy than her who barely had to raise a finger to become filthy rich. James Rothschild, or THE Rothschilds, is one of a large number of offspring from the world-renowned banking family. He's worth over $400 billion if Celebrity Net Worth is to believed. Sounds about right.
To be fair to Mr. Rothschild, he does actually have a pretty expansive resume. Apparently, he's founded a lot of impressive sounding financial companies with important sounding roles like managing partner, co-founder and advisor. We're sure he did it all off his own bat and with no help from his illustrious family.
Hilton, herself obviously a descendant of self-made millionaire Conrad Hilton, who died in 1979, met Rothschild in 2011. They began dating soon after coming together at a friend's wedding in Italy. Three years later they were back in Italy again where they got engaged on a boat. How perfect! Another year down the line and they were getting hitched in Kensington Palace.
They've now got two children and this appears to be a perfect relationship that'll end happily ever after. We won't mention Hilton's previous marriage to businessman Todd Meister at a Vegas Wedding Chapel in 2004. It lasted three months and was annulled. Surprising, most Vegas weddings last forever, right?
Salma Hayek and Francois-Henri Pinault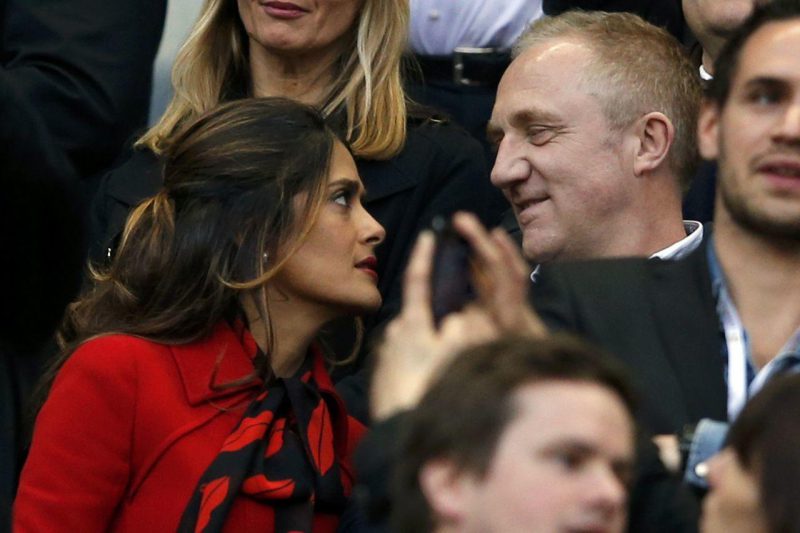 Gorgeous Mexico-born Salma Hayek and super rich French businessman Francois-Henri Pinault were married in 2009. She's a successful actress who has appeared in Desperado, Dogma and Wild Wild West, while he's a billionaire who made his $27.8 billion through inheriting his father's company Kering.
Kering is the luxury brands umbrella which owns Saint Laurent, Stella McCartney, and Alexander McQueen. So we can see why he may have a penny or two. Now he runs the show and apparently in one day alone he managed to increase his wealth by a whopping $1.7 billion. Probably just to show off.
Well, it worked for Hayek. They had a long engagement – we'll ignore the brief separation – and were married on Valentine's Day in 2009. How perfect! Their child is named Valentina, and she arrived before the marriage. Pinault has three other children from a previous marriage.
Hayek told Reebok how much in love the couple are, and stated not being treated like a typical trophy wife was the main reason she liked him. She stressed that she makes her own living and is financially independent, "but when I have troubles sometimes, it's nice to have someone there to help." So basically it's nice that he treats her well, and it's not the end of the world that he's also super rich. We can understand that attitude.
Eve and Maximillion Cooper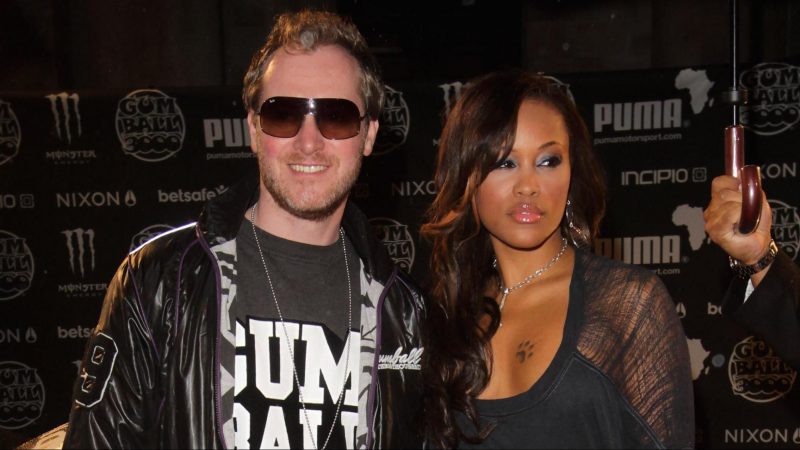 This pair married in 2014. Eve is a famous rapper, while Brit Maximillion Cooper is a whole host of eclectic things: a designer, race car driver, skateboarder, and businessman. He's now the CEO of motor rally Gumball 3000. He's worth around $50 million.
The couple met at one of Cooper's Gumball 3000 rallies – the 2010 edition. Three years later they were engaged and according to E! News, Christmas Day was the date of the proposal. If we're to believe the story, it was Cooper who did the traditional thing of proposing to his lady.
Eve broke the news unofficially by posting an Instagram photo of the sparkling ring, just to be different, you know? Eve and Cooper were married in Ibiza in 2014 and it was described as an "amazing" experience by Cooper. Eve has often waxed lyrical about her hubby in interviews, claiming on the Meredith Vieira Show that Cooper was "the one that tamed me."